Games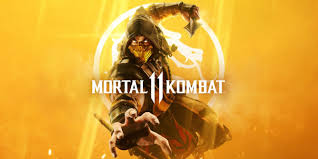 Published on March 5th, 2019 | by Admin
New Mortal Kombat 11 Trailer Showcases Classic Fighter Johnny Cage as Latest Playable Character
Warner Bros. Interactive Entertainment and NetherRealm Studios today released a new Mortal Kombat 11 gameplay trailer featuring fan-favorite classic character, Johnny Cage. The brash action star and martial artist returns with an older and wiser mindset but still remains quick with his trademark snark and won't let anyone forget he's still number one. Cage now fights against all odds to save EarthRealm and prove that he's an even braver hero in real-life than on the silver screen.
View and share the Mortal Kombat 11 – Official Johnny Cage Reveal Trailer here: https://youtu.be/j5Z3SZVztmo
Johnny Cage is the latest playable character to join the growing roster of Mortal Kombat 11 fighters, alongside Scorpion, Raiden, Sub-Zero, Sonya Blade, Skarlet, Baraka, Geras, Kano, D'Vorah, Kabal and Jade.
To keep up with the latest Mortal Kombat 11 news and upcoming reveals, check out NetherRealm's popular Kombat Kast livestream on Twitch, YouTube, Twitter, Facebook and Mixer.
Mortal Kombat 11 is the latest installment in the critically-acclaimed franchise, developed by award-winning NetherRealm Studios, and will be available beginning April 23 for PlayStation 4, PlayStation 4 Pro, Xbox One, Xbox One X, Nintendo Switch and PC. Pre-order now to receive the in-game playable character, Shao Kahn. Those who pre-order on PlayStation 4, PlayStation 4 Pro, Xbox One or Xbox One X at select retailers, will also receive access to the beta, which will be available on March 28 for those platforms.
To learn more about Mortal Kombat 11, please visit www.mortalkombat.com or join the community conversation on Facebook (MortalKombat), Instagram (@MortalKombat), Twitter (@MortalKombat), Twitch (NetherRealm), YouTube (Mortal Kombat), Mixer (NetherRealm, Discord (MortalKombat) or Reddit (MortalKombat).