Games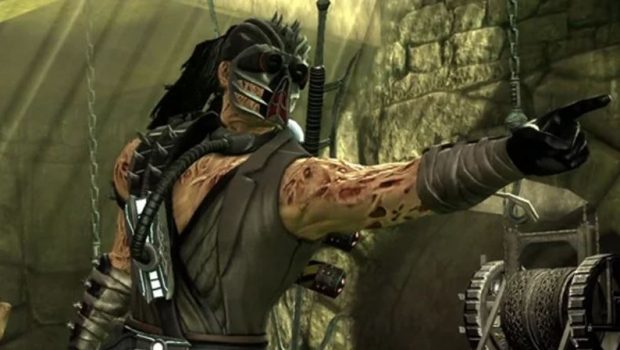 Published on February 6th, 2019 | by Admin
New Mortal Kombat™ 11 Trailer Reveals Kabal as Latest Playable Character
Warner Bros. Interactive Entertainment and NetherRealm Studios has unveiled a new Mortal Kombat™ 11 gameplay trailer featuring Kabal, a former Black Dragon enforcer turned Revenant. Known for his lightning fast speed, deadly Hook Swords and reliance on an artificial respirator for survival, Kabal was resurrected as a twisted, evil version of himself, who now serves the Netherrealm and pledges to destroy all other realms.
Mortal Kombat™ 11 is the latest installment in the critically-acclaimed franchise, developed by award-winning NetherRealm Studios, and will be available beginning April 23, 2019 for PlayStation® 4, PlayStation® 4 Pro, the Xbox One family of devices including the Xbox One X, Nintendo Switch™ and PC. Pre-order now to receive the in-game, playable character, Shao Kahn. Those who pre-order on PlayStation® 4, PlayStation® 4 Pro, Xbox One or Xbox One X at select retailers, will also receive access to the beta, which will be available on March 28, 2019 for those platforms.
To learn more about Mortal Kombat™ 11, please visit www.mortalkombat.com or join the community conversation on Facebook (MortalKombat), Instagram (@MortalKombat), Twitter (@MortalKombat), Twitch (NetherRealm), YouTube (Mortal Kombat), Discord (MortalKombat) or Reddit (MortalKombat).