Games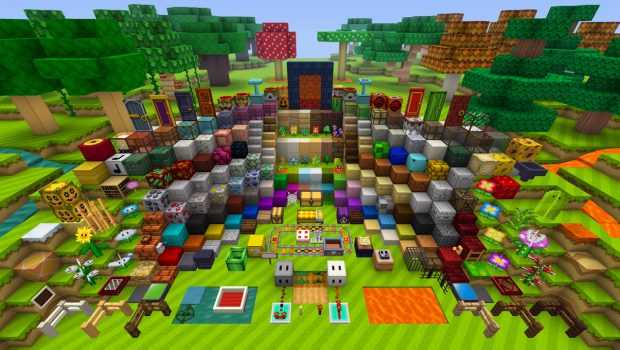 Published on April 11th, 2017 | by Admin
All-new Minecraft Marketplace coming to Pocket and Windows 10 editions
Sharing the news the all-new Minecraft Marketplace is coming to Pocket and Windows 10 editions with the Discovery Update, available in the public beta launching mid-April.
With the all-new Marketplace, Minecraft Pocket and Windows 10 players can browse, download and play cool community creations from within the game itself for the first time.
Minecraft has partnered with heroic 'crafters well-known to the community to build up a launch catalogue of amazing adventure maps, texture packs, minigames and more. Noxcrew, BlockWorks, Qwertyuiop The Pie, Blockception, Sphax, Eneija, Imagiverse, Polymaps and Razzleberry Fox are the folk on board at launch, but Minecraft is opening up submissions to anyone with a registered business. For more info on how to apply, go here.
The Update will give Minecraft creators another way to make a living from the game, allowing them to support themselves in the creation of ever-greater projects, while giving Pocket and Windows 10 players access to a growing catalogue of fun stuff – curated and supplied by the Minecraft team, safely and simply. And, of course, you can still manually download free community creations you've found out there on the internet, too.
Read more at the Minecraft blog!