Events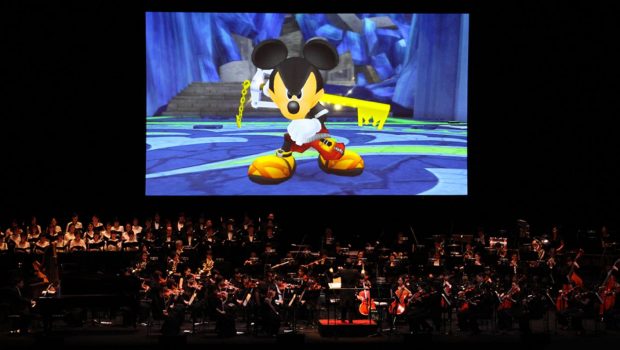 Published on October 3rd, 2019 | by James Wright
New KINGDOM HEARTS Orchestra -World of Tres- program coming for the first and only time in Australia
Just when you thought your gaming day could not get any better… look what just landed on my desk! The New KINGDO HEARTS Orchestra! If you live in Sydney, you've just scored to potential spots to see this amazing show on 19 October at either 3pm or 8pm!
[Read on] ..
Built over more than 15 years, the KINGDOM HEARTS saga has concluded, and it is time to reunite one last time with a brand new concert touring around the world, KINGDOM HEARTS –World of Tres-, coming to Australia in Sydney on Saturday, October 19 for the first time ever (Sydney Town Hall – Tickets available at Oztix, Moshtix and Ticketmaster).
Produced by Director Tetsuya Nomura, who once again creating the video program, the concert music was prepared by those that made the music of KINGDOM HEARTS beloved and legendary, Composers Yoko Shimomura, Takeharu Ishimoto and Tsuyoshi Sekito.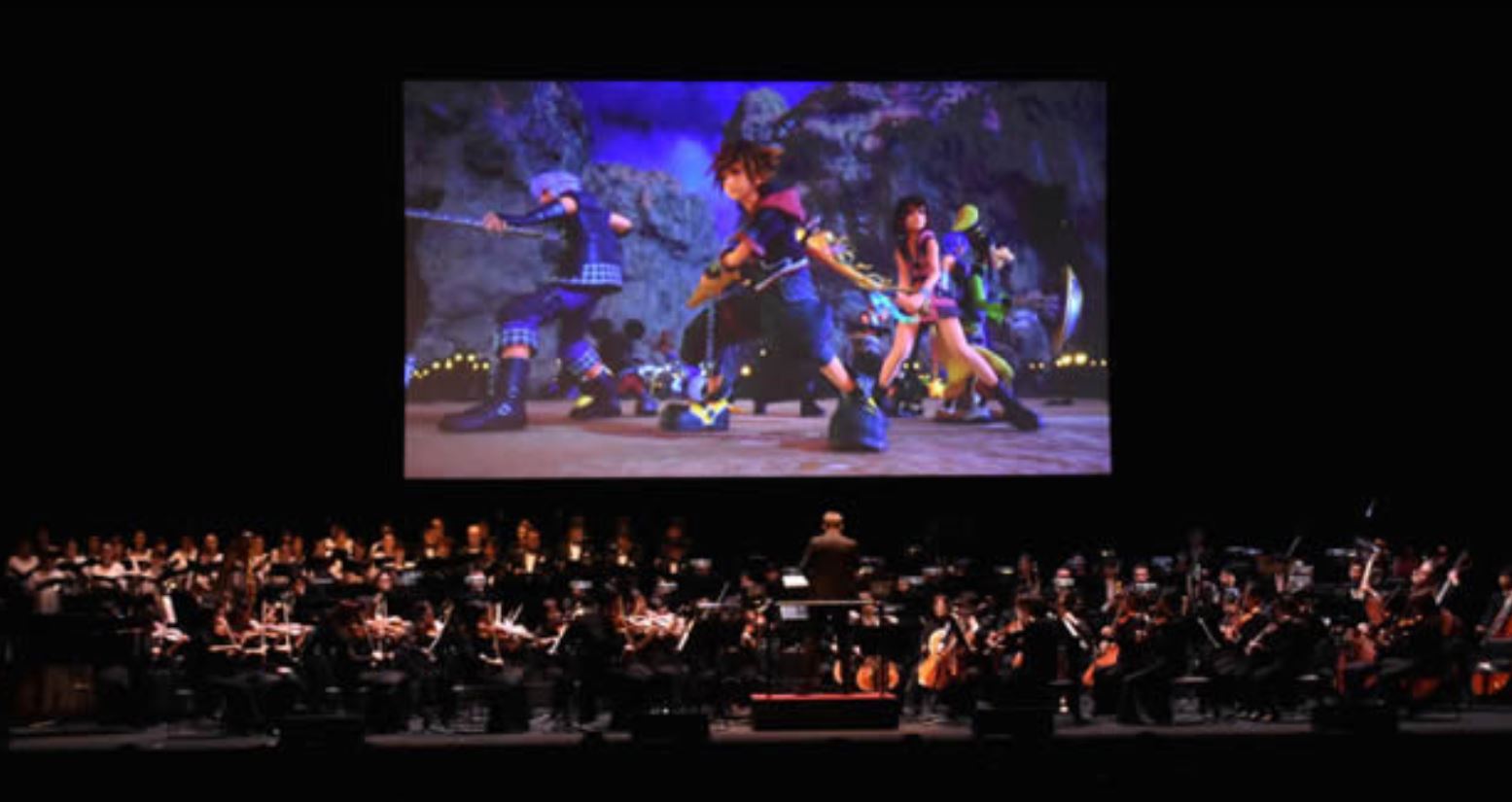 Taking the video game concert world one step higher, the concert features, for the first time on stage, orchestral versions of the new singles "Face My Fears" and "Don't Think Twice", and renewed arrangements of "Dearly Beloved" and "Simple and Clean". The first half of the concert which is dedicated to the story being relived game by game, ending with a powerful "Diabolic Bash" boss medley that includes all the legendary music theme of the whole saga in new and even more impressive musical arrangements.
The second half of the concert focuses on the epic and intense conclusion of the saga, KINGDOM HEARTS III. More than two hours of world class entertainment to relive the story from its beginning to its end!
ABOUT COMPOSER YOKO SHIMOMURA
Composer and pianist Yoko Shimomura joined Japanese video game production company Square in 1993 after graduating from Osaka Music School. Previous to her employment with Square, Yoko worked for Capcom, where she composed the majority of the score to the legendary fighting game Street Fighter II: The World Warrior. Since that time, she has composed many well-known video game scores, including works for Front Mission, Super Mario RPG: Legend of the Seven Stars, Parasite Eve, Legend of Mana, and, most notably, the Kingdom Hearts series.
Shimomura made her debut as a Final Fantasy series music composer with Hataraku Chocobo, although her first major contribution to the series was the score for Final Fantasy XV, released in 2016. Yoko continues to work as a freelance composer for Square Enix and others, having now composed music from over 45 video games and counting.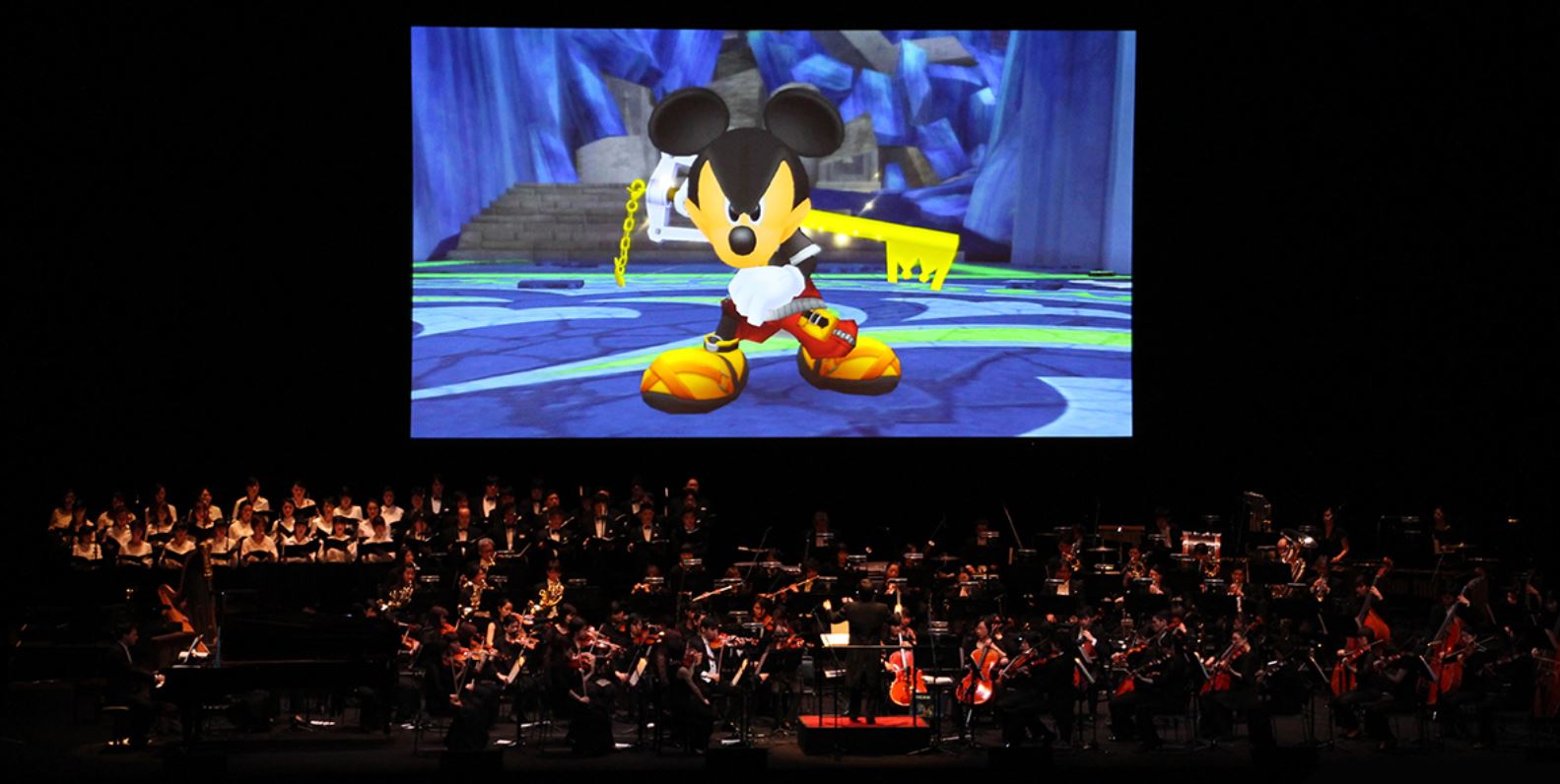 ABOUT KINGDOM HEARTS
Kingdom Hearts is a series of action role-playing games developed and published by Square Enix (originally by Square). It is a collaboration between Disney Interactive and Square Enix, and is under the direction of Tetsuya Nomura, a longtime Square Enix character designer.
Kingdom Hearts is a crossover of various Disney properties based in a fictional universe. The series centers on the main character, Sora, and his journey and experiences with various Disney, Square Enix and Pixar characters. The heroes of the series clash against the multiple incarnations of the primary antagonist, Xehanort, throughout the series.
The series consists of thirteen games available for multiple platforms, and future titles are planned. Most of the games in the series have been positively received and commercially successful. As of February 2019, the Kingdom Hearts series has shipped more than 30 million copies worldwide. A wide variety of related merchandise has been released along with the games, including soundtracks, figurines, companion books, light novels, cards, and comic series.
Tickets are available at https://www.moshtix.com.au/v2/kingdom-hearts-orchestra-world-of-tres?fbclid=IwAR3FN-WdtZiMpbFNZ448d7-2SfYLYsZT0i7KSbFCKWXDolOV9486BHALhTA