Games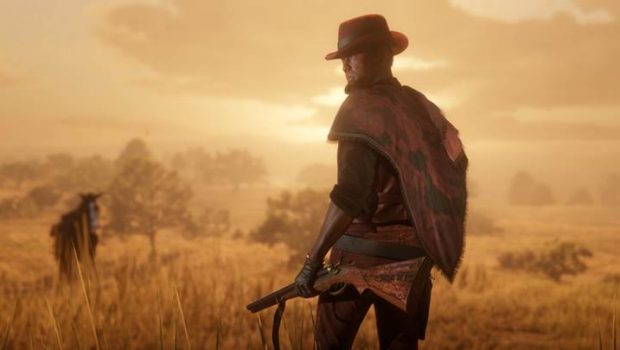 Published on November 13th, 2019 | by Adrian Gunning
New in Red Dead Online: Latest Legendary Bounty, Weekly Collection, Clothing, Free-Aim Series, Bonuses and Discounts, and More
With Red Dead Redemption 2 now available for PC, all the latest (and forthcoming) updates to Red Dead Online including this week's Legendary Bounty, new Weekly Collection and much more are available across all platforms.

Authorities have placed a bounty on the head of one Red Ben Clempson, known for wreaking havoc on local train routes and leader of the notorious Red Ben Gang. Bold and brazen, Clempson fancies himself a bit of a dandy with a taste for fine tailored suits and haberdashery, making him easy for bounty hunters to identify should he choose to strike again. He and his gang were last seen stalking the train tracks in New Austin, looking for their next score. But be forewarned: Clempson is a known sharpshooter and considered armed and dangerous to all who dare approach.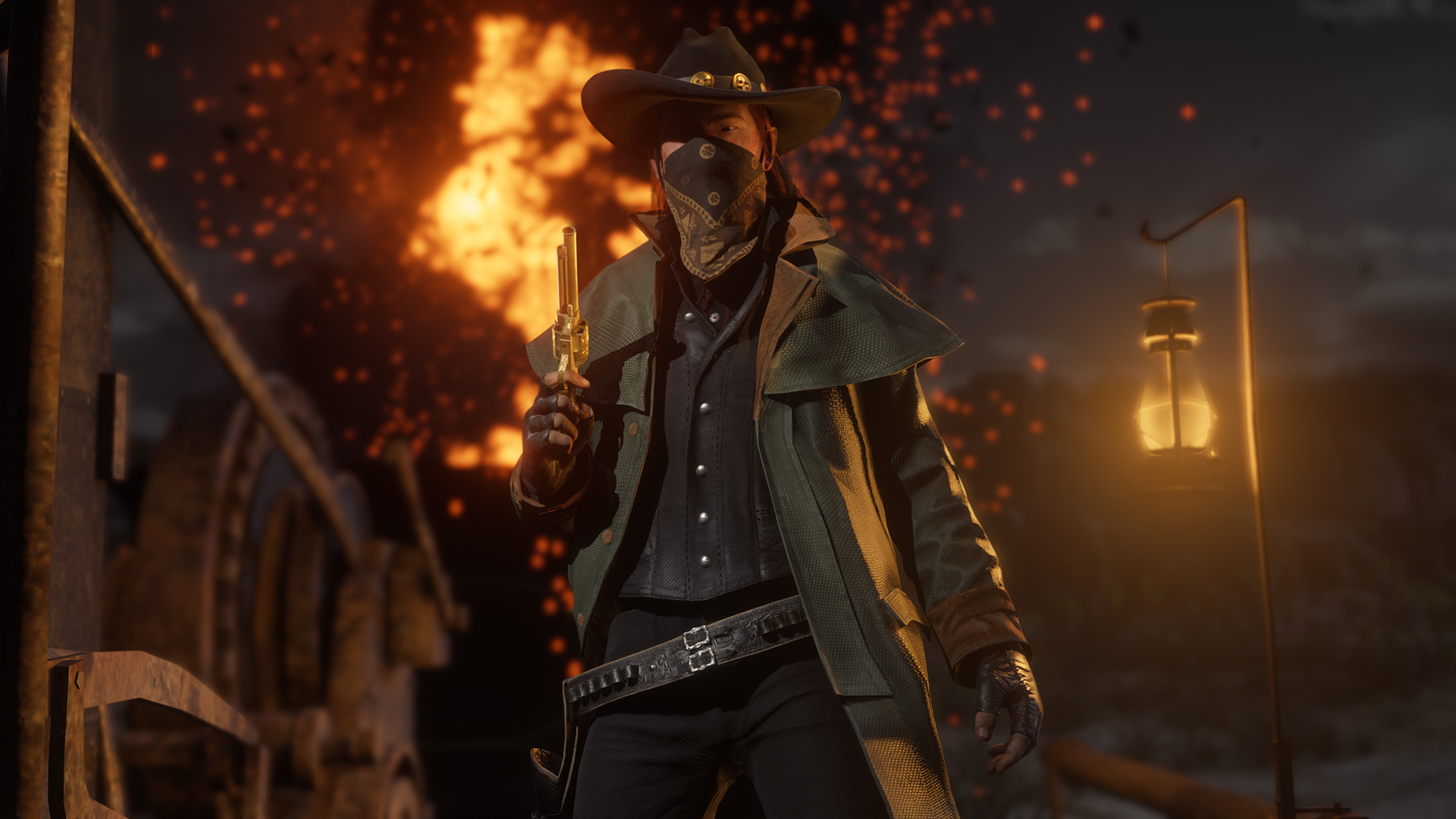 Avid Collectors can earn their living this week by tracking down the Blood Flower, Chocolate Daisy and Creek Plum for Madam Nazar, thereby assembling the Herbalist's Collection. Deliver the collection to Madam Nazar directly or mail it via your local Post Office for a handsome sum. Meanwhile, crackshot players looking for a test of skill, reflexes and dexterity can assess theirs in this week's Featured Free-Aim Series, Sport of Kings.
The Wheeler, Rawson & Co. Catalogue has plenty on offer this week, including the Cardozo Vest, available for a limited time only. The Dunaway Coat, the Purkiss and Pearrow Hats, Union Cap, Farley Shirt and Tillson Sweater, meanwhile, are all permanent additions. Patrons can also browse new colorways of the Ledbetter Hat, Fuentes Poncho and Killiman Vest, plus new footwear options with the Parson Boots, Rowland Boots, Cerrada Boots and Cibola Boots.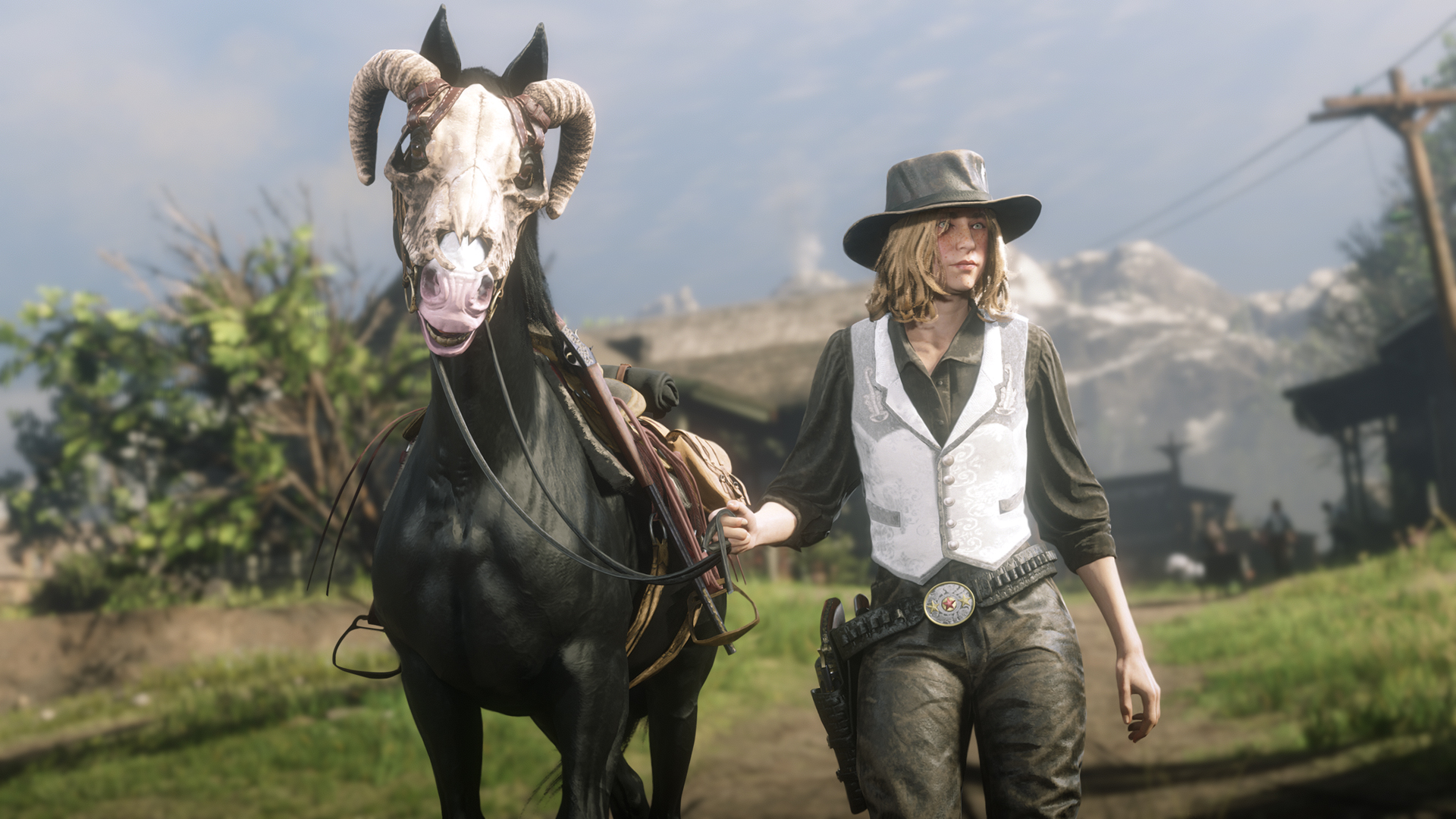 The Wheeler, Rawson & Co. Club and The Outlaw Pass on Xbox One and PlayStation 4 come to a close this week, ending on November 18th. Remember, all exclusive Outlaw Pass rewards up to your current Club Rank unlock instantly with the purchase of The Outlaw Pass and everything you unlock before November 18th stays with you permanently. Visit the Progress menu to view your Club Rank.
As an added bonus for players on Xbox One and PlayStation 4, Outlaw Pass holders who reach Club Rank 70 by the end of the week will receive an all-white Cardozo Vest, free of charge (in addition to acquiring all the debonair stylings and professional benefits The Outlaw Pass delivers, of course).
Collectors will be happy to hear that they can take 25% off the retail price of the Pennington Field Shovel and 50% off all Collector Maps, while also receiving a 25% bonus on RDO$ payouts on all Collector Sets.
PlayStation Plus members can collect the Page of Pentacles, Knight of Pentacles, Queen of Pentacles and King of Pentacles Tarot Cards, simply by playing Red Dead Online any time before November 18.
And players who connect their Social Club accounts with Twitch Prime will receive the Bounty Hunting License for free and an additional 10% off the Field Shovel and Collector Maps above.
Stay tuned to the Newswire for more Red Dead Online news in the coming weeks, and head over to the Social Club Events page for all current special events, bonuses and discounts.
Check Rockstar Support for details and limitations.