Games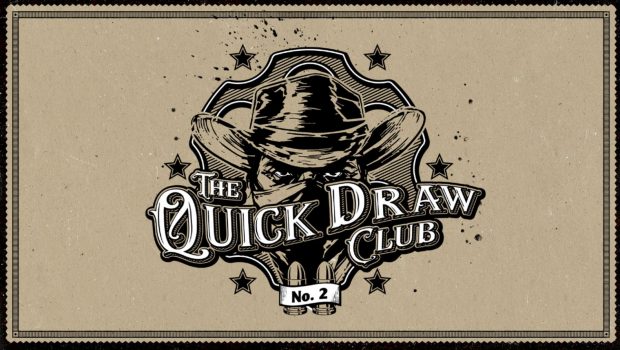 Published on August 11th, 2021 | by Adrian Gunning
New in Red Dead Online: Call to Arms Mode, Plus New Crime Contract, The Quick Draw Club No. 2, and More
In Call to Arms, you and your allies have been recruited to protect various locations from up to 10 waves of incoming enemies. Arrange and position yourselves around the map to help defend Blackwater, Fort Mercer, Valentine, Strawberry, and MacFarlane's Ranch from invasions.
First, check your Camp Lockbox for a Telegram from "J." Call to Arms will then become available to launch at any time by selecting the requisite Telegram in your Satchel.
If you decide to take up arms and protect the local populaces from an onslaught, fighting for your life and others' will reward 3X RDO$, XP, and Gold to all brave volunteers. You'll also receive an Offer for 30% off any Novice or Promising Role Item within 72 hours.  
The Cornwall Contract
Around these parts, Leviticus Cornwall's name is synonymous with prosperity. So much so that his deep pockets have made him fair game to undesirables and brigands state-wide. The Cornwall Contract is a series of Crimes targeting the notorious magnate, tasking you with causing a distraction in order to infiltrate the heart of Cornwall Kerosene & Tar in the Heartlands to procure Capitale notes on behalf of Guido Martelli.
You'll also need to sneak around the Saint Denis docks to find and steal Capitale from one of the richest men in the five states. Expect to get your hands very dirty along the way.
The Quick Draw Club No.2
Today also marks the release of The Quick Draw Club No. 2, the second in a series of passes geared specifically with the needs and wants of bandits. Rank up and recoup your investment of 25 Gold Bars across 25 ranks — not to mention special bonuses and rare items. In addition, keep in mind that purchasing all four instalments of The Quick Draw Club will earn you a Reward to claim the upcoming Halloween Pass 2 for free.
The Quick Draw Club No. 2 is available through September 6. The Quick Draw Pass No. 1 members who purchase the second pass within the next two weeks will receive RDO$300 and 2,000 Character XP within 72 hours.
The Clelland Outfit
The Clelland Outfit — notoriously worn by legendary outlaw John Marston — is now available for purchase from Madam Nazar, alongside the Rafferty Eyepatch. As an added bonus, all Red Dead Online Players who ride out this week will receive a free Ability Card and 10X Gun Oil, just for logging in. 
Blood Money Bonuses
Remember to keep your eyes peeled for lockboxes and stashes — you might find more Capitale than usual while out committing Crimes.
Speaking of Crimes and other foul deeds: visiting all four Blood Money mission-givers — that is Sean Macguire, Joe, James Langton, and Anthony Foreman — this week will land you an extra RDO$100, delivered within 72 hours. 
Discounts
Start moving your own hooch for less this week by taking 5 Gold Bars off the cost of the Moonshine Shack, plus 40% off all of its Upgrades and Bar Photographs, to help liven up the place. Complete the look by taking 30% off all Moonshiner Cosmetic Role Items, such as the Sawed-Off Shotgun Variant and Levens Holster.
If you're in the market for a loyal new steed, Stables statewide are offering 30% off all Norfolk Roadsters. Gunsmiths are selling all Sniper Rifles at 40% off, and all Emotes are 30% off for the next seven days. 
Prime Gaming Benefits
Red Dead Online players who connect their Rockstar Games Social Club account to Prime Gaming before August 30 will receive a Reward for a free Hat up to Rank 15, an Offer for 50% off the Rolling Block Rifle, and an offer for 30% off select items at Wilderness Outfitters.
Check Rockstar Support for details and limitations.