Games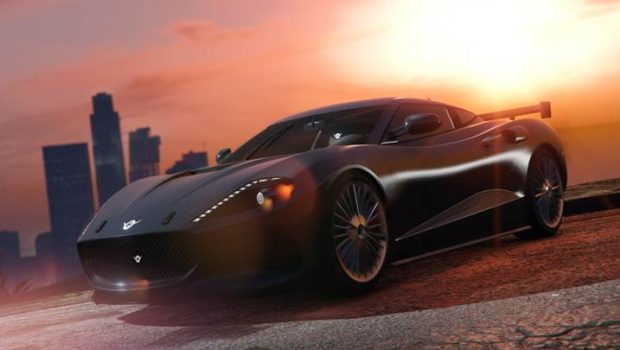 Published on October 11th, 2019 | by James Wright
New in GTA Online
Presenting the hot-blooded, cool-headed Ocelot Jugular. A model Sports car, this baby can cut down the road with the precision of a surgeon, if that surgeon had an impact force of multiple kilonewtons and could backhand a man with a slap mass of several metric tons.
The Ocelot Jugular – now available from Legendary Motorsport.
Lay your claim to the throne in King of the Hill, a brand-new mode where up to 16 aspiring monarchs across 2-4 teams wrestle for royal ascension. Grab your weapon of choice, head for the high ground and assert your dominance in seven different maps spanning the fine state of San Andreas.
King of the Hill can be launched in the following ways:
• Via the Featured Series button in the loading screen
• By heading to the Featured Series Icon on your map
• Via the Online menu under Jobs > Rockstar Created
• By pulling up your iFruit and browsing the "Quick Job" list
All participants who wage war in King of the Hill this week will receive Double GTA$ and RP for taking part, all the way through October 16th.
Those on the cutting-edge of criminality will be glad to hear that they can earn Double GTA$ & RP on all Client Jobs until October 16 – simply use the touchscreen in your Terrorbyte to see if Ms. Harris needs any help taking back from the 1%.
And if your Special Cargo Warehouse overflowed with contraband, it might be time to offload some of those crates. Luckily for those who deal in knockoff electronics and counterfeit goods, Special Cargo Sell Missions are paying out 2X GTA$ this week.
Racketeers keen to jump into Client Jobs or Special Cargo Missions for the first time can also get in on the ground with 40% off the Benefactor Terrorbyte and all Special Cargo Warehouses.
If you've linked your Social Club account with both GTAV and RDR2, players who log into GTA Online before December 12th will be gifted an exclusive tint of the Slaughter Mask in Red Dead Online. The mask will be automatically sent to your Wardrobe.
The Diamond Casino & Resort's Lucky Wheel gives you a daily chance to spin and win GTA$, RP, clothing and much more. This week's top prize is the Principe Deveste Eight.
Elsewhere in The Diamond, the Casino Store has all sorts of exclusive goodies on sale this week, including limited-edition clothing and artworks that are sure to elicit a bemused "huh" from your friends, family and party guests.
Let's be honest, rolling up to The Diamond in the back of a weathered yellow cab isn't going to impress anyone. Fortunately, there are savings on a full garage's worth of premium vehicles this week, such as the track-ready Progen Emerus and the luxurious Enus Paragon R – as well as deals on Body Armor, Special Cargo Warehouses and more:
Benefactor Terrorbyte – 40% off
Special Cargo Warehouses – 40% off
Progen Emerus (Super) – 25% off
Ocelot Pariah (Sports) – 35% off
Enus Paragon R (Sports) – 35% off
Grotti Turismo R (Super) – 35% off
Karin Sultan RS (Super) – 35% off
Dewbauchee Specter (Sports) – 35% off
Vapid GB200 (Sports) – 35% off
Annis Elegy Retro Custom (Sports) – 35% off
Vehicle Armor – 40% off
Bulletproof Tires – 40% off
All Ammo – 40% off
Body Armor – 40% off
Twitch Prime members who linked their Twitch and Rockstar Games Social Club accounts before October 6 can claim their free Master Penthouse in-game via the in-game website on their iFruit. Players with linked accounts will still be eligible for a rebate on the Master Penthouse until October 16th if they miss that deadline. Additionally, players who connect their accounts can purchase the Lago Zancudo Bunker and Fort Zancudo Hangar 3499 for a rebate on the base property after purchase, as well as an extra 10% off all of the vehicle and amenity discounts listed above and 75% off the Cheval Taipan and Overflod Autarch hypercar. To ensure access to future benefits, make sure to visit Twitch Prime and sign up.
Stay tuned to the Newswire for more details on new gameplay, vehicles and continuing updates in the coming weeks, and head over to the Social Club Events page for all current special events, bonuses and discounts.