Games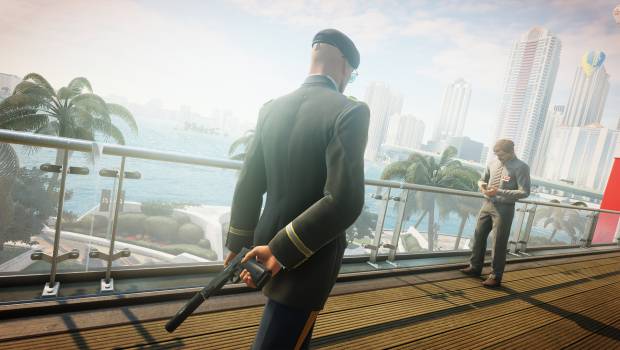 Published on June 25th, 2019 | by Admin
New HITMAN 2 Trailer Showcases First Expansion Pass Location – New York
Warner Bros. Interactive Entertainment and IO Interactive have released a new trailer showcasing the first Expansion Pass location – New York – coming to HITMAN 2. Available later today for all Expansion Pass and Expansion Pack 1 owners, the New York location is an entirely new sandbox environment that will feature The Bank (Golden Handshake) campaign mission, along with contracts mode for the mission, new challenges, unlocks, achievements and more. New York will also include its own Mastery Progression system, and each level of location mastery reached will unlock either a new starting point, agency pickup, tool or weapon. Plus, players can unlock a new double-breasted trench coat for Agent 47 (The New Yorker), along with a customized Bartoli 12G shotgun and additional new items, which can all be carried over to other locations and missions.
To view and share the Official HITMAN 2 New York Location Launch Trailer, visit: https://youtu.be/4H0EynKxQgE
The HITMAN 2 Expansion Pass is available now for $59.95, which includes Expansion Pack 1 and Expansion Pack 2. The Expansion Pass is included in the HITMAN 2 – Gold Edition, featuring New York the next upcoming location, Sniper Assassin maps, new challenges, various missions, outfits and weapons, as well as the Executive Pack featuring the Italian black leather briefcase and ICA 19 Blackballer pistol in-game items, all for $139.95.
HITMAN 2 is the follow-up to the internationally acclaimed video game, HITMAN. Featuring entirely new hyper-detailed sandbox locations full of living, breathing environments to explore, HITMAN 2 offers players the freedom to plan the ultimate assassination utilizing an assortment of tools, weapons, disguises and a variety of stealth techniques to creatively trigger their own unique chain of events.
HITMAN 2 introduces new ways to play with the Sniper Assassin mode, a standalone feature that brings a co-op experience to the Hitman series for the first time, allowing two players to work together online to take down their targets. HITMAN 2 also features a unique and brand-new take on 1-versus-1 multiplayer competition with Ghost Mode. Players can put their assassination skills to the ultimate test as they compete against each other online, both as Agent 47, to assassinate the most targets faster and cleaner than their opponent, while utilizing weapons, items, outfits and ghost crate supply drops to help accomplish the overall mission.
HITMAN 2 is available now for PlayStation 4, PlayStation 4 Pro, the Xbox One family of devices including the Xbox One X and PC.