Games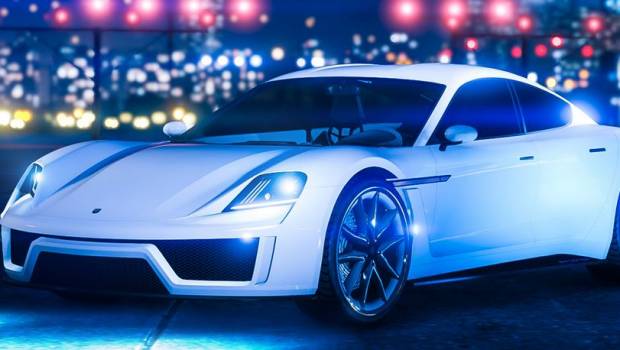 Published on January 31st, 2018 | by Admin
NEW IN GTA ONLINE: PFISTER NEON SPORTS CAR & HARDEST TARGET MODE
PFISTER NEON NOW AVAILABLE 
Forget what you know about electric automobiles, all those ridiculous eco-vans and toddler-sized sedans have been foreplay. A revolution is coming: this is your chance to be on the right side of it. Charge into the future with the Pfister Neon, available exclusively at Legendary Motorsport.
NEW MODE: HARDEST TARGET
As it turns out, those imaginary haters you're always ranting about are real, heavily armed and totally out to get you. Jump into Hardest Target, a brand new mode now available in GTA Online with a clean objective – slaughter the other team's Target and protect your own at all costs. Only the Target's life matters (and you can rack up bonus points for Target-on-Target violence), so the gung-ho approach is strongly recommended. Keep an eye on the timer though – the designated Target switches every minute, meaning you could find yourself attracting some unwanted attention at the drop of a hat. Earn Double GTA$ & RP in Hardest Target now through February 5th.
BONUSES & DISCOUNTS 
CEOs and Gunrunners alike are set to profit this week with 25% more GTA$ on Special Cargo Deliveries as well as a 25% boost on Gunrunning Research & Manufacturing through February 5th. And if your current setup is missing a certain je ne sais quoi, get in gear with discounts on select Bunkers, Special Cargo Warehouses and more:
BUNKER DISCOUNTS
Farmhouse Bunker – 25% off
Thomson Scrapyard Bunker – 25% off
Bunker Renovations – 25% off (styles and add-ons)
Mobile Operation Center Cabs – 25% off
PROPERTIES & RENOVATIONS
Special Cargo Warehouses – 25% off
Executive Office Renovations – 25% off
VEHICLES & ARMOR
Cargobob – 35% off
LF-22 Starling – 25% off (Buy it Now & Trade Price)
Grotti Cheetah Classic – 25% off
Vehicle armor – 25% off
Bulletproof tires – 25% off
PREMIUM RACE & TIME TRIAL SCHEDULE
Drift through the Grand Senora Desert in this week's Premium Race or sprint through Vinewood Hills for big a GTA$ payout in this week's Time Trial, both available through February 5th:
Premium Race– "Rally" locked to Sports
Time Trial– "Casino"
Launch Premium Races through the Quick Job App on your in-game phone or via the yellow corona at Legion Square. The top three finishers will earn GTA$ and you'll get Triple RP regardless of where you place. To take a shot at the Time Trial, set a waypoint to the marker on your in-game map and enter via the purple corona. Beat par time and you'll be duly rewarded with GTA$ & RP.