Games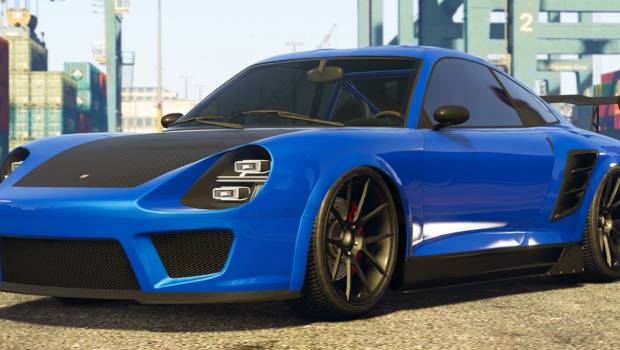 Published on February 28th, 2018 | by Admin
New to GTA Online: The Pfister Comet SR, Double GTA$ & RP Bonuses Across Missions, Modes, and More Plus Aircraft, Facility, and Vehicle Discounts
In addition to the latest vehicle to hit Legendary Motorsport, the Pfister Comet SR, this week brings a number of opportunities for entrepreneurs:
GTA$ & RP BONUSES (FEBRUARY 27TH – MARCH 6TH)
If you logged into GTA Online between February 16th and 26th, be on the lookout for your 2018 San Andreas State Tax Refund of GTA$250,000 and 10% rebate up to GTA$1M hitting your Maze Bank account before March 6th.
In addition, entrepreneurs of all stripes will see a healthy ROI this week, with awards of Double GTA$ & RP across any of the following modes and missions:
Gunrunning Sell Missions (launched via your Bunker laptop)
Special Vehicle Missions (launched from your Executive Office laptop)
Air Quota – Work your way through every flavor of airborne combat the Los Santos skies have to offer the only way you know how – by blowing your opponents to bits with Missiles and Cannons.
Rockstar-Created Transform Races – Compete across air, land, sea or foam in all 32 Rockstar-Created Transform Races – where a Checkpoint can instantly find you at the controls of a different vehicle.
DISCOUNTS: THE MAMMOTH AVENGER, FACILITY UPGRADES & MORE
Through March 6th, prop up the military complex for less with huge savings on difference makers like the Mammoth Avenger, cabs for Mobile Operations Centers, Facility customizations, and select aircraft and vehicles:
Aircraft Discounts:
Mammoth Avenger – 25% off
P-996 Lazer – 25% off
Volatol – 25% off (Buy it Now & Trade Price)
Western Company Seabreeze – 25% off (Buy it Now & Trade Price)
Facility Upgrades:
Facility Style – 25% off
Facility Graphics – 25% off
Security Room – 25% off
Vehicle Discounts:
Mobile Operations Center Cabs – 30% off
HVY Insurgent Pick-Up (Off-Road) – 30% off Buy it Now & Trade Prices
HVY Nightshark (Off-Road)– 30% off
Declasse Yosemite (Muscle) – 25% off
Vapid Riata (Off-Road) – 25% off
PREMIUM RACE: "CITY AIR" (LOCKED TO SPORTS)
Time to wave to all your friends at the FIB as you get some turbo-charged air time over their HQ.
Strap in and compete in this week's Premium Race, where the top three finishers earn GTA$ and all participants get Triple RP regardless of where they place. Launch Premium Races through the Quick Job App on your in-game phone or via the yellow corona at Legion Square.
TIME TRIAL: "VINEWOOD BOWL"
Nothing violates the tranquility of green hills or lonely desert roads as efficiently as competitive motorsport. Kill two birds with one time trial all the way from the Vinewood Bowl to Paleto Cove.
To take a shot at this week's Time Trial, set a waypoint to the marker on your in-game map and enter via the purple corona. Beat par time and you'll be duly rewarded with GTA$ & RP.