Games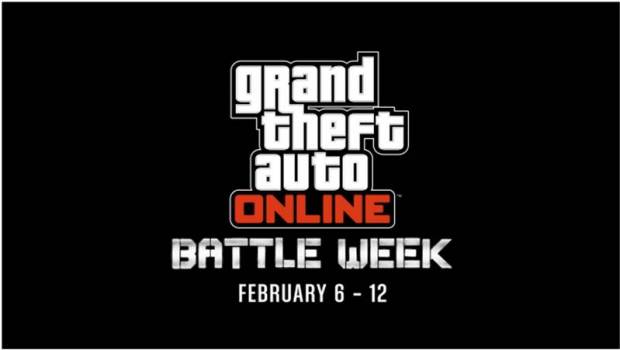 Published on February 7th, 2018 | by admin
New in GTA Online: Canis Kamacho 4X4, Battle Week Bonuses and More
Itchy trigger fingers across Los Santos and Blaine County, prepare yourselves for Battle Week: whether you're armed to the teeth and under fire in Hardest Target, on the hunt for an Insurgent on the shrinking perimeter in Motor Wars or dodging shotguns in the dark in Slashers, Battle Week brings 2X cash and RP for those happy to go down fighting.
Plus, get key Battle Week discounts on the Chernobog mobile ballistic missile launcher, the Avenger – a flying fortress with a workshop to upgrade your weapons – and take advantage of Mk II discounts and savings on some of Ammu-Nation's most popular armaments. All this as well as the release of a brand new rugged off-roader to add to your collection of vehicular bullies.
OUT NOW: CANIS KAMACHO
The Canis Kamacho is a throwback to the glory days of the American 4X4 – delivering the reliability of a pickup and the resilience of a small battleship without the compromise of aerodynamics. With a rock solid chassis and the suitably Spartan interior of a real off-roader, look down on your friends from on high in the Canis Kamacho. Now available at Southern San Andreas Super Autos.
LOG IN TO UNLOCK: BLACK AMMU-NATION IN-GAME TEE
Protect your right to life, liberty and hot lead with the Black Ammu-Nation Tee – a free unlock for those who log in to GTA Online during Battle Week, now through February 12th.
DOUBLE GTA$ & RP OPPORTUNITIES
Motor Wars: Parachute into a warzone with a pistol and a prayer in Motor Wars and face off on the ground with heavy arms and Weaponized Vehicles. The longer you and your team survive, the smaller the field of combat, until players are forced into full-on confrontation. Just remember to pull your chute or you're done before you start.
Hardest Target: There's a bullseye on your back that everyone can see, but the hot seat changes every minute. Neutralize the opposing team's Target while protecting your own to put points on the board and bring home the win.
Slashers: Maybe you've watched enough movies to outsmart a maniac, but how about a whole team of them? Slashers pits a mob of Shotgun-wielding lunatics against the Hunted – with teams swapping roles every 60 seconds until one side has been wiped out entirely.
Occupy: Two teams fight for control of three Capture Zones amid flying rocket bikes and a host of deadly Weaponized Vehicles. Each precious second your team holds a Zone counts towards victory, but keep an eye out for unwanted visitors looking to steal away your hard-earned land.
DISCOUNTS ON VEHICLES, WEAPONS AND MKII UPGRADES
Through February 12th, prep for Doomsday the right way: with deadly accuracy and maximum explosive impact. From hefty discounts on Warstock favorites such as the Mammoth Avenger to half-price Ammo across the board, it's a great time to be in the arms game.
Warstock Cache & Carry Discounts
Mammoth Avenger – 25% off
HVY Chernobog (Weaponized) – 25% off (Buy It Now & Trade Price)
Bravado Half-Track (Weaponized) – 40% off (Buy It Now & Trade Price)
Vom Feuer Anti-Aircraft Trailer (Weaponized) – 35% off (Buy it Now & Trade Price)
Weaponized Declasse Tampa (Weaponized) – 40% off (Buy It Now & Trade Price)
Mk II Discounts
Mk II Upgrades – 30% off (cost to upgrade to Mk II weapon)
Mk II Ammo (all types) – 50% off
Mk II Magazines – 25% off
Mk II Scopes – 25% off
Mk II Muzzles – 25% off
Mk II Weapon Liveries – 25% off
Ammu-Nation Discounts
Ammo – 50% off
Assault Rifles – 30% off
Sniper Rifles – 30% off
Melee Weapons – 30% off
Body Armor – 30% off
RPG – 30% off
There's also 30% off all Aircraft Weapons fitted in your Hangar Workshop – and for the true prepper, take 25% off the Security Room upgrade in your Facility and get access to your very own set of deployable goons.
PREMIUM RACE & TIME TRIAL SCHEDULE (FEBRUARY 6TH – 12TH)
Premium Race: "Bumblebee" (Locked to Rocket Voltic)
Take the Rocket Voltic through a series of gut-wrenching jumps on a tunneled track in the clouds during this week's high stakes Premium Race, Bumblebee. Premium Races are your chance to test your skills and race for big cash. Ante up and compete in a Rockstar-created Stunt Race where the top three finishers earn GTA$ and all participants get Triple RP regardless of where they place. Launch Premium Races through the Quick Job App on your in-game phone or via the yellow corona at Legion Square.
Time Trial: "Route 68"
Take a trip across the great state of San Andreas on historic Route 68, from the sleepy towns in the heart of the Grand Senora Desert to the shore of the Pacific Ocean. To take a shot at the Time Trial, set a waypoint to the marker on your in-game map and enter via the purple corona. Beat par time and you'll be duly rewarded with GTA$ & RP.