Games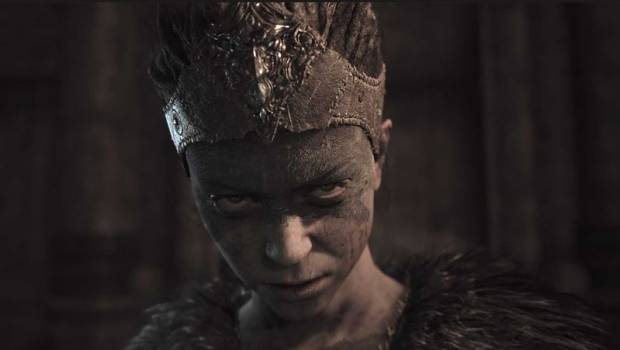 Published on December 10th, 2018 | by Admin
New games on Xbox Game Pass in December
Hello, Xbox Game Pass members! It's been, what… a whole 24 hours since we announced new games coming to Xbox Game Pass? Time to drop a few more for December. We're here to share the factual facts about factual games coming, in fact, to Xbox Game Pass with facts.
You already know that there are over one hundred great games at your fingertips… but wait, there's more! Here is how to get the most out of your Xbox Game Pass membership this month (that isn't just a shameless plug to go follow our Twitter and Instagram and ask you to share your favourite cat gifs with us):
Warn everyone in the house you might randomly yell, "Finish him!" when playing Mortal Kombat X
Caution them that when playing Pro Evolution Soccer 19you could also burst out yelling "Goooaaaallll!" sometimes
Uh, just go ahead and buy the whole house a bunch of ear plugs
Promise yourself you won't shriek, but know you're going to get pretty freaked out after you start playing Hellblade: Senua's Sacrifice
Play Shadow Warrior 2and scream loudly as you play another game with someone stuck in your head, but this time you're a ninja
Realize you're probably still going to need to buy more ear plugs
Install Ori and the Blind Forestto give you all the feels, and less of the loud yelling, shrieking, and angry looks every time people walk past when you turn on the Xbox
Make room for the even more games we've got coming this month, but seriously, don't uninstall anyone's games to make room because they're already a little mad about all the yelling
Convince your friends to play Spintires Mudrunner, and salvage your friendships over some (digital) time playing in the mud
Without further ado, let's dive into some details on the new games coming soon to Xbox Game Pass:
Mortal Kombat X (December 7)
Jump 25 years into the future as the epic Mortal Kombat saga continues. Mortal Kombat X introduces a new generation of fighters (including the return of some fan favourites), brilliant cinematic presentation, and the Character Variation system that allows players to pick from special moves, attacks, or weapons that impact both the strategy and fighting style of each character. Gather your best buds to battle it out in this fantastic fighting game.
Pro Evolution Soccer 19 (December 13)
PES 2019 recreates soccer by showcasing the power of football through authentic leagues and enhanced realism — and Xbox Game Pass members will have access to all the action! And now thanks to a recent game update that added new stadiums, team kits, and a new range of football boots and balls, the game is better than ever before. Xbox Game Pass members are invited to compete in the upcoming season of PES League, Konami's official global esports competition, to find and award the best player of PES 2019.
Spintires: Mudrunner (December 13)
In the harsh wilds of Siberia, take control of mighty, off-road vehicles in Spintires: Mudrunner. Experience mud, torrential rivers, and other harsh obstacles powered by an impressive physics engine that simulates some of the toughest environments known to man. Drive 19 formidable vehicles, each with their own customizable attachments with nothing but your wits and navigational abilities, or with up to three friends at your side in multiplayer! Work together to haul lumber and unlock new vehicles and maps as you go.
Hellblade: Senua's Sacrifice (December 17)
From Ninja Theory, one of the creative development teams added to the Microsoft Studios family earlier this year, and the makers of Enslaved: Odyssey to the West and DmC: Devil May Cry, comes a warrior's brutal journey into myth and madness. Set in the Viking age, a broken Celtic warrior embarks on a haunting vision quest into Viking Hell to fight for the soul of her dead lover. Created in collaboration with neuroscientists and people who experience psychosis, Hellblade: Senua's Sacrifice will pull you deep into Senua's mind