Games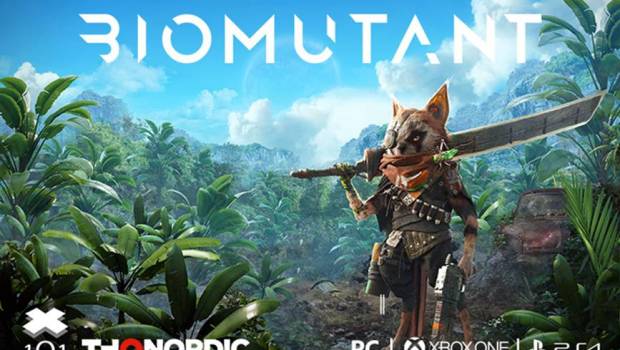 Published on June 26th, 2020 | by Admin
New Gameplay Trailer for Biomutant Shows Over 9 Minutes of the Hero's Journey
If you were going to make a new Biomutant gameplay trailer, what would you show? Impressive cities and vast landscapes? Action-packed combat, true martial arts masters showing off their skills or an outpost being conquered? Wild, exotic and fluffy creatures, plus majestic, towering bosses who test your limits? Crazy mutations and abilities on the Hero? A submarine, an airship a combat mech and some mounts for the hero to ride on? Or just So. Many. Weapons?
Well, developer Experiment 101 decided to show all of that and much more in the new Biomutant gameplay trailer. So grab your favourite drink, find a cozy spot, and enjoy this 9 minute long Biomutant expedition.
Frequently asked question:
Everyone: When will the game release?
THQ Nordic & Experiment 101: When we are happy with it! Stay tuned, we will make sure you hear about it, once we are ready to name the release date.
Collector's Editions available for pre-order:
The Atomic Edition is unique at it's very core, and contains the following components:
High Detail Diorama – 60cm/23″ long, 25cm/10″ width, 30cm/12″ height
Game Biomutant
Steelbook
T-Shirt in L/XL
Oversized Mousepad 80cm/31″ x 35cm/14″
Artwork on Fabric A1 size
Soundtrack
Premium Box
The Biomutant Atomic Edition will be available at selected retailers for an SRP of $599.95.
View the mockup here: http://n.thq.com/9BSB30plnDz
Pre-order here: https://biomutant.com/
Biomutant Collector's Edition
Mutate your living room! The Biomutant Collector's Edition will be available for an SRP of $199.95. The genetic code of this edition has the following sequence:
Game Biomutant
Game hero figurine
Artwork on Fabric A1 size
Soundtrack
Premium Box
View the mockup here: http://n.thq.com/REjF30plnDQ
Pre-order here: https://biomutant.com/