Games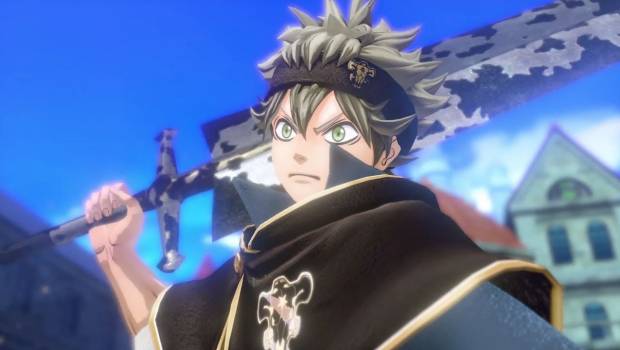 Published on April 5th, 2018 | by Admin
NEW GAME MODE AND NEW CHARACTER YAMI ANNOUNCED FOR BLACK CLOVER QUARTET KNIGHTS
BANDAI NAMCO Entertainment Europe today revealed the brand-new game mode "Treasure Hunt" for BLACK CLOVER QUARTET KNIGHTS. Furthermore, a new story mode detailing the newest character Yami is added to the game.
Click here to view the Treasure Hunt trailer: https://youtu.be/9VP4ZKr00Mo
The new game mode Treasure Hunt is all about collecting magical keys and treasure boxes. When your team takes the emerging key, a treasure box will appear somewhere on the map. But be aware! The opponent team might steal the key to open the treasure box themselves. If you don't open the treasure box in time, it will disappear, and a new key will emerge. It takes a lot of strategy to master this mode!
Yami Sukehiro, the captain of the Black Bull Squad, is a strong fighter who is best used in short range fights. His brand new story arc will enable players to relive Yami's younger years and consists of original content never before seen in the anime. He also goes by the name "Destruction God", and while fighting, he is surrounded by a mystical black cocoon that guards him. Next to his incredible magic powers, Yami can conjure a black hole which sucks in enemies and magic bullets.
BLACK CLOVER QUARTET KNIGHTS will be available in 2018 on PlayStation 4 and PC Digital via STEAM and other distributors. For more information about the game and other products from BANDAI NAMCO Entertainment Europe please visit: https://www.bandainamcoent.com, follow us on Facebook at https://www.facebook.com/BandaiNamcoEU, or join the conversation at https://www.twitter.com/BandaiNamcoEU.