Blu-ray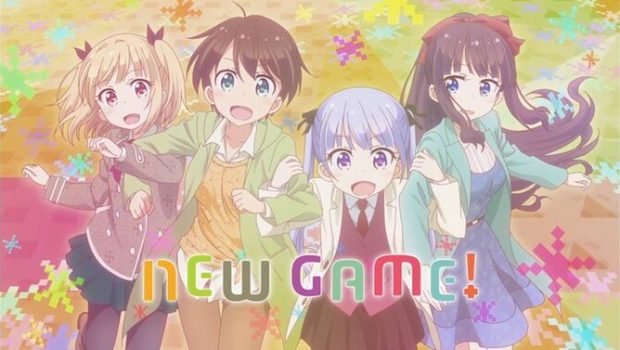 Published on November 3rd, 2019 | by Daniel
New Game Complete Series Blu Ray Review
Summary: A cute series, that attempts to show some of the thoughts and feelings that developers might go through. Even if the characters look way too young
New Game follows passionate character designer Aoba Suzukaze in her dream to create amazing games. Since childhood, Aoba Suzukaze has loved the Fairies Story game series, particularly the character designs. So when she finally graduates, it's only natural she'd apply to work at Eagle Jump, the company responsible for making her favorite video game. On her first day, she is excited to learn that she will be working on a new installment to the series: Fairies Story 3—and even more so under Kou Yagami, the lead character designer.
In their department are people who share the same passion for games. There is Yun Iijima, whose specialty is designing monsters; the shy Hifumi Takimoto, who prefers to communicate through instant messaging; Hajime Shinoda, an animation team member with an impressive figurine collection; Rin Tooyama, the orderly art director; Shizuku Hazuki, the game director who brings her cat to work; and Umiko Ahagon, the short-tempered head programmer. New Game! follows Aoba and the others on their adventure through the ups and downs of game making, from making the perfect character design to fixing all the errors that will inevitably accumulate in the process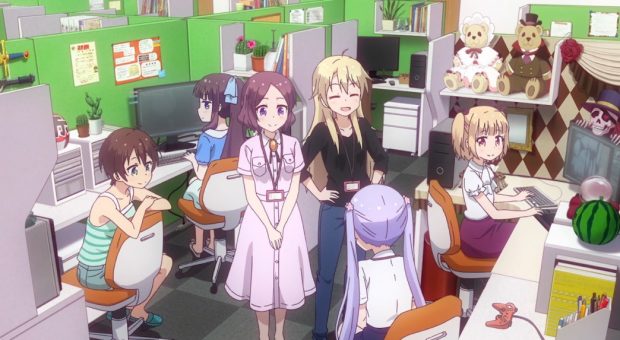 Video
The art style is really pretty, however I have some gripes about it. The characters are adorable and cute, but there's not enough definition within the designs. They don't look their supposed ages. Aoba who is freshly out of high school, doesn't look a day over fourteen. Even their senior, Yagami Ko doesn't look over eighteen. So it's a little jarring sometimes.
The background art is really gorgeous though. Being an anime about designing games the CG for some of the 3D modelling they do in the series is better than some you see in actual games! Despite my gripes about the somewhat childish designs of the characters, they are incredibly well made. Animation is crisp and smooth, from simple hair blowing in the wind, to complex 3D models of the in series game designs.
Audio
Audio leaves a bit to be desired however. Intros and outros might be considered catchy to some, but didn't really do it for me. Voice acting too, carries on the illusion that the characters are younger than they're supposed to be. Most of the cast all have cute voices which I don't normally complain about. However when you're supposed to be portraying characters that are older and all the voices being used, sound like thirteen year olds, it doesn't fit in well with the series aim.
Scene and interim music too doesn't really stand out a lot. Most of the time you barely notice it's there. Now I understand it supposed to be filler for background noise. I suppose it's not so much a detriment to the show as it is a missed opportunity. If they'd have gone with something with a little more character, heart or spirit I feel like the series may have made a bigger impact.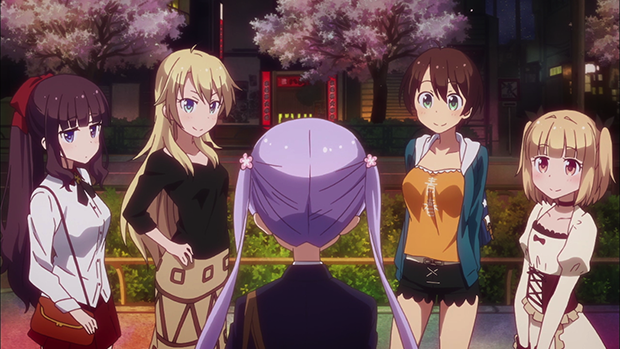 Final Thoughts?
The series is not one I like to binge watch. This is best either one episode in the morning or a few in the evening after work. It's a slow paced, easy watching anime. The kind you watch after a hard days work and just want to relax with a cold drink and a snack. The blu-ray edition really makes the color in the series shine. There's not a whole lot of difference in quality per se, it does however make very specific parts like the 3D aspect work smoother. The blu-ray doesn't have any special features worthy of note either. For a series as casual as this, I probably wouldn't recommend going the extra bit and buying the blu-ray. The series as a whole isn't a standout for me, but it is a nice series to use as a wind down.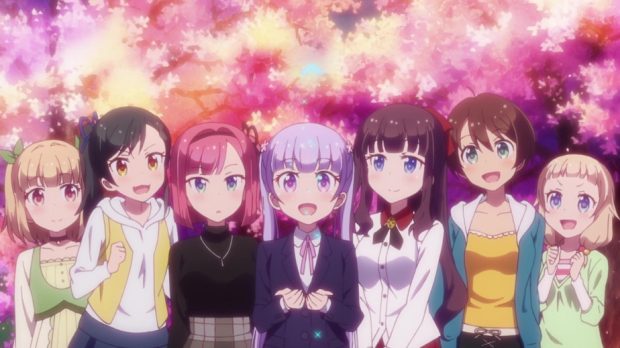 Anime Details
Film Genre – Blu Ray Anime
Label – Doga Kobo, Crunchyroll, Funimation, Kadokawa
Audio – Japanese/English
Subtitles – English
Rating – M15
Year of Release – 2016 Initial Release (2019 Blu-Ray Australia)
Primary Format – Blu Ray Movies – Madman Entertainment