Games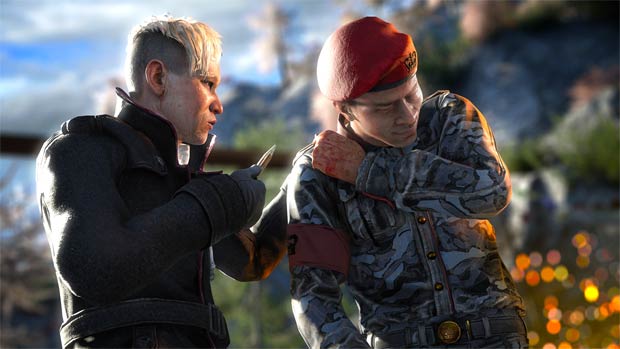 Published on May 6th, 2015 | by admin
New Far Cry 4 Complete Edition available June 18
Discover and explore the world of Kyrat through a new Far Cry 4 retail bundle. 
The FC4 Complete Edition includes Far Cry 4 full game as well as the Season Pass composed of 5 downloadable contents. This new unique retail bundle gives access to all missions, weapons and environments of Far Cry 4. This Complete Edition will be released on June 18, 2015 on Playstation®4 and PC in Australia and New Zealand.
Season Pass content:
The Syringe DLC: Players must find a rare and potent recipe before Pagan Min's forces use it against the rebels.
Escape from Durgesh Prison DLC: Without anything to defend themselves with, players will have to complete a series of challenges to reach an extraction point.
The Hurk Deluxe Pack contains five missions and an arsenal of five new weapons including "The Impaler", Hurk's harpoon gun.
Overrun DLC allows players to team up as Rakshasa or Golden Path to swarm conflict zones, and overrun their opponents in maps based on Kyrat's countryside.
Valley of the Yetis DLC: After crashing in the Himalayas, players must explore a new frozen landscape and discover the secrets behind a mysterious cult.
For more information on Far Cry 4, please visit: farcrygame.com and facebook.com/farcry
For more information on the Community Activities, please visit: www.farcrygame.com/community.