Games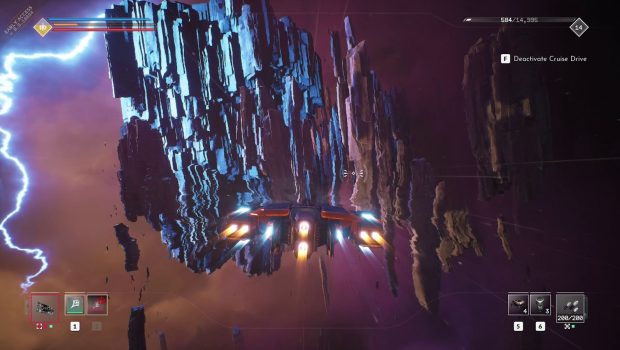 Published on June 21st, 2021 | by Adrian Gunning
New EVERSPACE 2 Gameplay Footage
Independent developer ROCKFISH Games will soon deliver the second major Early Access content update ZHARKOV: THE VORTEX to its popular space action RPG EVERSPACE 2, scheduled for the end of July.
In this actual gameplay teaser trailer, space game enthusiasts get a glimpse of the third star system that leads deeper into the mystery of the Ancients, a powerful alien race, as well as shady business being done by the Grady & Brunt mining operation, two factions that were already established in the original EVERSPACE. Keep an eye out for new natural hazards, weapon types, and a new planetary location that is briefly shown. Time to get excited, pilots!
ZHARKOV: THE VORTEX Early Access Update Features:
New Star System – Zharkov: The Vortex takes players deep into the eye of the storm

New Main and Side Missions – More story and more to do; TTS placeholders of previous missions as well as all-new fully-voiced story content.

New Activities, Mini-Missions, and Challenges – A new system means more to explore.

New Companion – Watch out for more news soon!

New Light Fighter Class: The Vanguard – Watch out for more news soon!

Increased Level Cap – Get those numbers up, rookies! More levels mean more perks to explore!