Games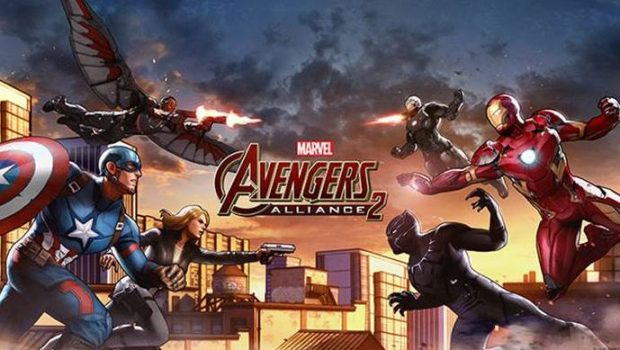 Published on April 29th, 2016 | by Admin
New Event and Characters Inspired by Marvel's Captain America: Civil War Launch in Marvel: Avengers Alliance 2
Players on iOS Devices Receive a Free Civil War version of Iron Man; Android Players Receive Free Civil War version of Captain America
In celebration of the release of Marvel's Captain America: Civil War in cinemas, Marvel and Disney have just released a new limited time event inspired by the film along with five new movie-themed characters for the hit mobile game Marvel: Avengers Alliance 2.  During this event, players will receive a free Civil War version of Iron Man on iOS devices while Android players will get the Civil War version of Captain America.
In Spec Op 2: Civil War, commanders will be a part of the conflict between the two Super Hero factions; those supporting Iron Man or Captain America. In this new time-limited experience players will need to make their choice at the beginning of the Spec Op with each path granting unique rewards. Those who choose Team Iron Man and complete the full Spec Op will earn Winter Soldier while those who choose Team Captain America can add Falcon to their roster.
Details for the new characters include:
Winter Soldier (Civil War): As a Blaster, Winter Soldier uses a variety of weapons.  He's tricky and acrobatic; while he doesn't hide, he outsmarts his opponents with unexpected manoeuvres like subtly switching hands on a weapon or approaching from an unexpected angle.
Falcon (Civil War): Falcon is a Scrapper for Team Captain America and a highly acrobatic character that uses a lot of aerial swoops and flips to attack his enemies.  Falcon also deploys his "pet" drone, Redwing, to give him additional edge in combat.
Captain America (Civil War): As a Bruiser class character, Civil War Captain America delivers greater damage to his enemies when his allies are hurt.
Iron Man (Civil War): Civil War Iron Man is a Tactician that has extra shielding for both himself and his allies.
Agent 13 (Civil War): Agent 13 is a reward hero for a new PVP tournament launching in the Captain America: Civil War timeframe. Agent 13 is a martial artist hacker, spy, and shooter. Being a Tactician many of her attacks disable the targets.
More Captain America: Civil War inspired characters and costumes to come.
Marvel: Avengers Alliance 2 is now available on the App Store®, Google Play™, Amazon App Store and the Windows Phone Store. For more information, please visit https://www.MarvelAvengersAlliance2.com. 
Fans can follow Marvel: Avengers Alliance 2 on Twitter @MarvelAA and Facebook facebook.com/marvelavengersalliance.