Games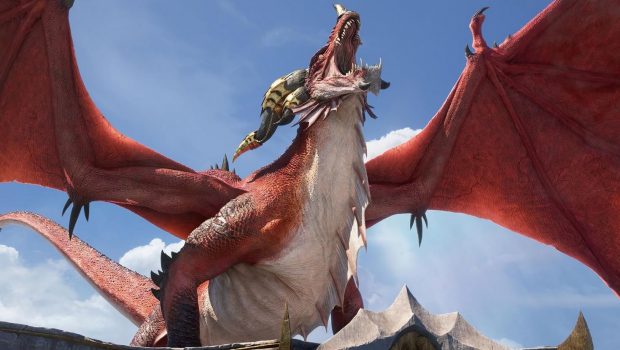 Published on November 16th, 2022 | by Adrian Gunning
New Dragonflight Launch Cinematic + Pre Expansion Patch Now Live
The journey to the Dragon Isles continues for the champions of Azeroth as they prepare for the launch of Dragonflight on 29 November AEDT with the next phase of the pre-expansion patch, now live!
What to expect from the second phase of pre-patch:
New Race/Class: Dracthyr Evoker
Players who've pre-purchased Dragonflight will be able to create and play WoW's newest hero class.
New Zone: The Forbidden Reach
Play through the starting zone for the Dracthyr Evoker and get a glimpse into the history of the Dragon Isles and the resurfacing threats for its inhabitants.
New Dungeon: Uldaman: Legacy of Tyr
Return to a revamped classic dungeon at the behest of Alexstrasza to retrieve a newly discovered relic said to contain the memories of Tyr, a deceased titan keeper and former ally of the dragonflight leaders.
In-Game Events: Tempest Unleashed
Ward off attacks from primal elementals with new quests and world events leading into the launch of Dragonflight.
In case you missed it, earlier today our Dragonflight pre-expansion patch livestream, featuring cinematic narrative designer Terran Gregory and director Anna Morgan, debuted the official Dragonflight launch cinematic – an exhilarating, high definition adventure over the Dragon isles.
You can find the new cinematic on the Warcraft YouTube channel along with a new Dracthyr gameplay trailer, which features WoW's newest hero class, now playable in phase two of the pre-expansion patch.
For more information on Dragonflight, check out the World of Warcraft website.