Games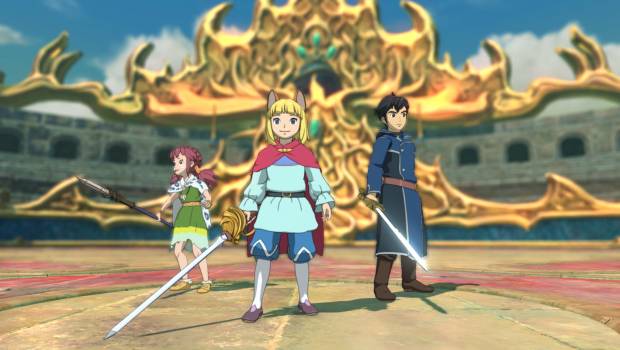 Published on December 11th, 2018 | by Admin
NEW DLC FOR NI NO KUNI II: REVENANT KINGDOM AVAILABLE THIS WEEK
BANDAI NAMCO Entertainment Europe is pleased to announce the release of a new DLC, The Lair of the Lost Lord, for Ni No Kuni II: REVENANT KINGDOM arriving on December 13th, 2018.
You can watch the trailer here – https://www.youtube.com/watch?v=kFapiFDX1Vw
Players will be able to dive into the mysterious Labyrinth to face brand new enemies, including The Price of Wraiths, as they seek to avoid the destruction of the Evermore Kingdom.
New features include: 
The Labyrinth: A brand new zone containing a number of new challenges
The Martial Method: The latest addition to the battle system. Players will get access to two Martial Methods. Gizmo Supremo, which provides players with access to hi-tech gadgets to turn the tide of battle and Ding Dong Discipline, a combat method inherited by the kingdom's finest warriors. The Martial Methods can be changed and improved in the kingdom
New quests unveiling the past of some of the main characters, and new pieces of equipment to collect
Additionally, a free update will fix some minor issues and raise the max level for party members to 120!
The DLC will be available to purchase from December 13th, 2018 or as free download for Season Pass owners.
Ni No Kuni II: REVENANT KINGDOM is available for PlayStation 4 and PC via Steam.
To learn more about BANDAI NAMCO Entertainment Europe's other products go to: http://www.bandainamcoent.com or follow us on Facebook at https://www.facebook.com/BandaiNamcoEU or join the conversation at https://twitter.com/BandaiNamcoEU.