News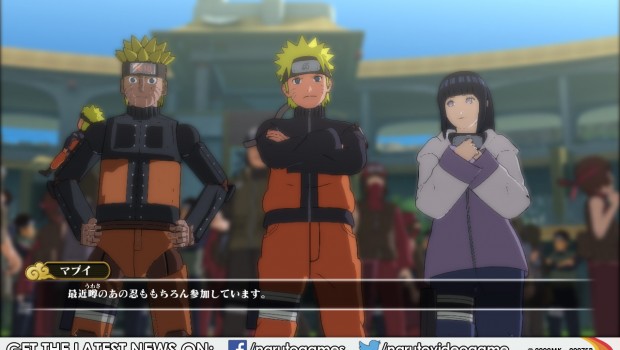 Published on August 27th, 2014 | by admin
New details on Mecha-Naruto for NARUTO SHIPPUDEN Ultimate Ninja STORM Revolution!
NARUTO SHIPPUDEN fans will enjoy a brand new solo mode, Ninja World Tournament, where strategy, skill and courage will be their strongest allies to win this Ninja brawl! The enigmatic and machinelike Mecha-Naruto will bring mayhem to the Ninja World Tournament Island! During his journey on the Tournament Island, it has been reported that Naruto partnered-up with Hinata and showcased a terrific new Ultimate Combination Jutsu!
BANDAI NAMCO Games prepared tremendous offers around NARUTO SHIPPUDEN: Ultimate Ninja STORM Revolution forSTEAM; read the full story here!  For those eager to try the game before its launch, the demo is still available on the PlayStation®Network and Xbox Marketplace! … And do not forget; get your golden ticket for a ride on the hype-train called STORM League! 
NARUTO SHIPPUDEN: Ultimate Ninja STORM REVOLUTION will be coming to Australia and New Zealand forPlayStation®3, Xbox 360 on 11th September. STEAM version will be available on September 16th, 2014. Get the latest news about NARUTO Games on http://www.Naruto-StormRevolution.com and join our community on: facebook.com/NarutoGames and twitter.com/NarutoVideoGame. For more information aboutBANDAI NAMCO Games Europe full line-up, please visit: www.BandaiNamcoGames.com.au