Games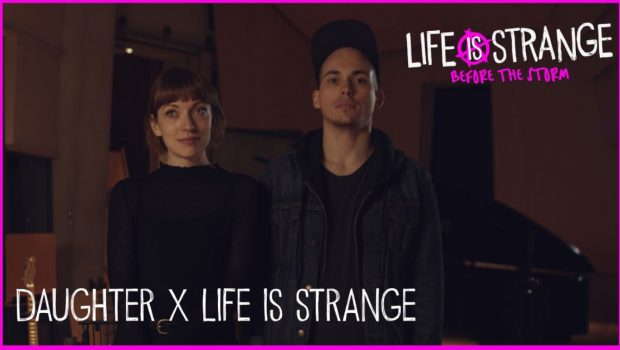 Published on August 10th, 2017 | by admin
NEW 'DAUGHTER & LIFE IS STRANGE' VIDEO AVAILABLE NOW
British band creating original musical score: 'MUSIC FROM BEFORE THE STORM' due out September 1st, 2017
Thank you for the continued support for Life is Strange: Before the Storm. We're very excited to announce that a brand new video is available to download and publish immediately, where you'll get a glimpse of what to expect from the original musical score that has been created by Daughter, the critically acclaimed British, indie folk band.
The original, award winning game, Life is Strange was celebrated for its use of music and Square Enix are looking to build upon its success with the new partnership with Daughter that was announced yesterday – the original press release is attached for full details.
Daughter's entire original music score entitled "Music From Before The Storm" will be released via Glassnote Records/4AD on September 1st 2017. The game will also include multiple licensed tracks including three licensed tracks from Daughter themselves.
The first of three episodes of Life is Strange: Before the Storm is entitled 'Awake' and will release on 31st August 2017 for Xbox One, PlayStation 4 and PC (Steam).
DAUGHTER – Original Score
Music from Before the Storm
Tracklisting
Glass, 2. Burn It Down, 3. Flaws, 4. Hope, 5. The Right Way Around, 6. Witches, 7. Departure, 8. All I Wanted, 9. I Can't Live Here Anymore, 10. Dreams Of William, 11. Improve, 12. Voices 13. A Hole In The Earth
Listen to the first track "Burn IT Down" here: http://smarturl.it/DaughterBurnItDown
Pre-Order Music from Before the Storm now: http://smarturl.it/DaughterMFBTS
The cinematic trailer first aired during the Xbox E3 Briefing can be found here: https://youtu.be/7ANqYSMKvbM
The previously released 20 minute clip of the game can be found here: https://youtu.be/GhIrGIyY01o