Events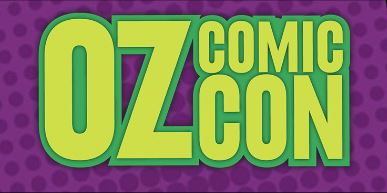 Published on September 10th, 2016 | by admin
New chill out space for Oz Comic-Con attendees
Young people attending Sydney's pop culture convention Oz Comic-Con this weekend will now have the opportunity to take a break from the festivities and chill out in a new 'ReachOut Room,' run by online youth mental health organisation ReachOut and Checkpoint, a charity that connects mental health with gaming and technology.
The ReachOut Room will provide Oz Comic-Con attendees – 32% of whom are under 25 years old – with a chill out space complete with bean bags and a range of activities designed to help them relax and learn about mental health and wellbeing. They will have access to iPads loaded with mental health information including ReachOut apps, games and online tools as well as a range of non-digital mindfulness activities.
It will be staffed by youth volunteers from ReachOut and CheckPoint, who can connect attendees with mental health information and refer to mental health services as appropriate. The ReachOut Room builds on a proven model, and is a space free from the hustle, noise and photography of the convention.
ReachOut CEO Jono Nicholas said that the activities and entertainment that are on show at Oz Comic-Con can play such a positive role in young people's lives, and conventions like this allow them to celebrate those interests and connect with other like-minded attendees.
"For some young people, however, the convention atmosphere can get a bit overwhelming with all the photos, noise and crowds so to be able to provide them with a space where they can go to take a breather and perhaps browse some mental health information before going back out to participate in the convention again, is really important," Mr Nicholas said.
"When 70% of young people experiencing mental illness don't get the help they need, the ReachOut Room is one way we can deliver support and tools to young people where they are – without relying on them having to come to mental health services first."
CheckPoint's Jennifer Hazel is a medical doctor specialising in Psychiatry who facilitated the connection between ReachOut and Australian conventions. She said, 'Conventions can get hectic so we know from experience how valuable a space like the ReachOut Room can be. We're delighted to have Oz Comic-Con's support to extend the model to even more young people at their event in Sydney.'
Oz Comic-Con Event Director Paul Baker said, "Oz Comic-Con is committed to ensuring everyone who attends our conventions feels safe and welcome. The ReachOut Room is an excellent initiative that not only gives attendees a quiet space to take a break, but also provides valuable information about mental health. We're excited to be partnering with ReachOut to bring the ReachOut Room to our final two shows of 2016."
The ReachOut Room debuted at a convention earlier this year in Adelaide which saw more than 100 visitors spend between 20-30 minutes engaging with ReachOut's digital apps and content and a range of mindfulness activities. In addition, roving volunteers made contact with more than 700 AVCon attendees inviting them to connect with ReachOut and visit the ReachOut Room. The ReachOut Room will also feature at Oz Comic-Con Brisbane on September 17-18.