Games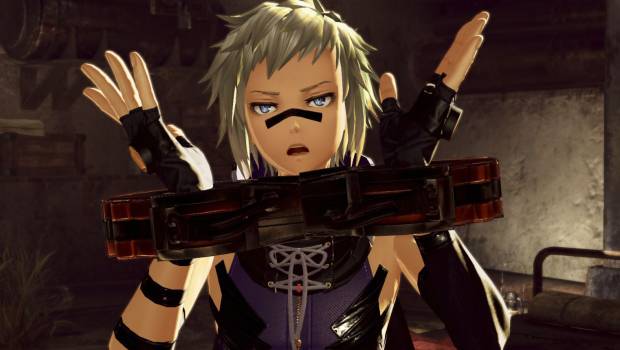 Published on July 10th, 2018 | by Admin
NEW CHARACTER, GAME MECHANICS AND ARAGAMI FOR GOD EATER 3 REVEALED
Today, BANDAI NAMCO Entertainment Europe introduced a new character and Aragami as well as two new game mechanics for GOD EATER 3, an Action RPG for PlayStation®4 and PC set in a post-apocalyptic universe.
Zeke Pennywort joins the group as travel companion of the protagonist Yugo, wielding one of the newly introduced AGEs (Adaptive God Eaters) – weapons that are particularly strong and deadly. He grew up in a harsh environment and therefore lacks good manners every now and then. However, he cares deeply about his allies and can forge strong bonds with the persons he trusts.
One of the Aragami newly introduced in GOD EATER 3 is Barbarius, soldier-like with its silver armor and sharp eyes gazing through the horned warrior's helmet. His left arm is shaped like a drill that spins menacingly, breaking the ground during attacks and causing damage through debris. Barbarius also dives into the ground to attack at the blind spot of its target and uses the cold inside his body to evoke a dangerous ice block.
Additionally, players will encounter Aragami from former games of the series with revamped effects in GOD EATER 3. Players will have to use a new God Arc and new systems to stand a chance.
Lastly, two new game mechanics allow for more customization options in GOD EATER 3. The Burst Plugin expands the God Arc's burst ability and is tied to each God Arc part of melee weapons, guns and shields. Installing Skills, in turn, extend the basic performance of each God Arc by linking skills to a designated slot that lets players create an individual combat style.
GOD EATER 3 will be available on PlayStation 4 and PC. For more information on GOD EATER 3 and other titles from BANDAI NAMCO Entertainment Europe., please visit https://www.bandainamcoent.com, follow us on Facebook at https://www.facebook.com/BandaiNamcoEU or join the conversation at https://twitter.com/BandaiNamcoEU.