News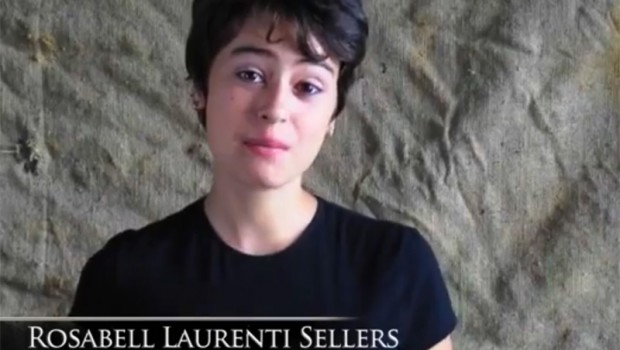 Published on July 26th, 2014 | by admin
New cast members for Game of Thrones Season 5 announced!
Melbourne Australia 26 July 2014 – With 254 days to the premier of Season 5, yes that's 254 days from today… HBO have given us a sneak peak for some of the new actors joining Game of Thrones and the characters that they will be playing
Here is a full breakdown of our new cast members:
Alexander Siddig as Doran Martell
Doran Martell is the ruling lord of Dorne and older brother to the late Prince Oberyn Martell. Unlike his brother, Doran is even-tempered and deliberate. Now, all of Dorne waits to see how their lord will react to his brother's death.
Alexander Siddig is a Sudanese-born English actor. He is best known for his role of Dr. Julian Bashir in the hit television series Star Trek: Deep Space Nine, as well as Prince Nasir Al-Subaai in Syriana, and as Imad ad-Din al-Isfahani in Kingdom of Heaven.


Toby Sebastian as Trystane Martell
Trystane Martell is Prince Doran's son and heir to Dorne. His father betrothed him to Myrcella Baratheon as part of the alliance offered by Tywin Lannister, then Hand of the King.
Toby Sebastian is a musician and actor hailing from Oxford. He as last seen in the sci-fi fantasy After the Dark and will appear later this year in Barely Lethal alongside Sophie Turner.
Nell Tiger Free as Myrcella Baratheon
Myrcella Baratheon is officially the eldest child of Cersei Lannister and the late King Robert Baratheon, though in truth her father is Cersei's own brother, Jaime Lannister. For years, she has been a guest and ward of Prince Doran, betrothed to his son, but her position has become tenuous with the death of Oberyn Martell, the Prince's brother.
Nell Tiger Free is best known for her starring as Chloe in the BBC adaptation of Mr. Stink, and also recently guest-starred on an episode of the crime series Endeavour.
DeObia Oparei as Areo Hotah
Areo Hotah is the long-serving captain of Doran Martell's palace guard, renowned for his loyalty and his longaxe.
DeObia Oparei is a Londo born actor and playwright. He is best know for his role as Gunner in Pirates of the Caribbean: On Stranger Tides, and can be seen as Thundarian in the comedy Your Highness.
Enzo Cilenti as Yezzan
Yezzan was an extremely wealthy slave trader before Daenerys Targaryen outlawed the slave trade.
Enzo Cilenti is an English actor born to Italian parents. He has had an established career in theatre, has also directed a short film, and is currently producing his first feature length movie. He appeared in Kick-Ass 2, and will have a role in next year's Guardians of the Galaxy.
Jessica Henwick as Nymeria ("Nym") Sand
Nym Sand is the second eldest of the late Prince Oberyn's bastard daughters. Her mother was an Eastern noblewoman who brought Nym up to be cultured, graceful and deadly with a whip.
Jessica Henwick is an English born actress. She is best know for her role as Bo in the television series Spirit Warriors, and Amy Lang in Silk.
Rosabell Laurenti Sellers as Tyene Sand
Tyene Sand is the daughter of the late Prince Oberyn Martell by Ellaria Sand, his final paramour. Tyene is fiercer than she looks, especially with her twin daggers.
Rosabell Laurenti Sellers is an Italian actress who was born in Santa Monica. She made her Broadway debut at the age of 8 in , and soon after moved to Rome with her family. She appeared in 2010's The Whistleblower alongside Liam Cunningham, and recently starred in the television series Mia and Me.
Keisha Castle-Hughes as Obara Sand
A fearsome warrior, Obara Sand is the eldest bastard daughter of the late Prince Oberyn Martell. Her mother was a Dornish peasant girl who caught the eye of the late Prince.
Keisha Castle-Hughes is a New Zealand actress who received an Academy Award nomination in 2004 for her role as Pai in the film Whale Rider. She was rumored to have joined the cast earlier this month, it's great to have confirmation!
Jonathan Pryce as the High Sparrow
A devout and pious man, the High Sparrow came to King's Landing to serve those forgotten by much of the world – the poor, the downtrodden and the infirm – and quickly amassed a large following. His fellow believers have swarmed over the city, ministering to the lowest and decrying the corruption of the highest.
Jonathan Pryce is an accomplished Welsh stage and film actor. He made his breakthrough performance in the cult film Brazil, and has since appeared in many high profile films including Evita, Tomorrow Never Dies, and Pirates of the Caribbean.
Plus some boopers from Season 4 to help kill a couple of minutes before Season 5!