Games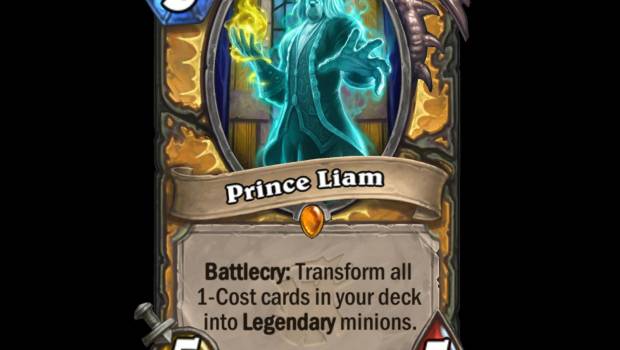 Published on April 10th, 2018 | by Admin
New cards revealed for Hearthstone's latest expansion – The Witchwood!
Earlier today, Sean "Day[9]" Plott and Hearthstone Game Director Ben Brode revealed many of the cards coming in The Witchwood, Hearthstone's latest expansion, releasing this Friday 13th AEST/NZST!
The new cards unveiled during the livestream included two Legendary cards: the Paladin Legendary minion, Prince Liam, and the nightmarish Shaman Legendary minion, Shudderwock.
You can watch the VOD of the reveals on Twitch and don't forget about the launch rewards players get just for logging in: a random Class Legendary card and three The Witchwood card packs!
Your time to pre-purchase is almost up! Players can pre-purchase The Witchwood card packs in a 50-pack bundle for the price of 40, and receive 20 bonus card packs alongside the In A Dark Wood card back to use when the expansion releases this Friday!