Games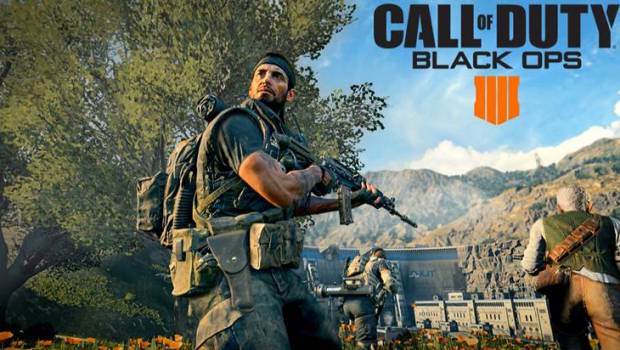 Published on September 7th, 2018 | by Admin
New BLACKOUT gameplay trailer for Call of Duty: Black Ops 4
Today, Activision and Treyarch released a brand new gameplay trailer for Blackout, Call of Duty: Black Ops 4's all-new Battle Royale mode that delivers signature Call of Duty gameplay immersed in Classic Environments and Characters from the Black Ops universe.
Watch the Call of Duty: Black Ops 4 Blackout gameplay trailer here.
Blackout drops players into a last-player-standing experience that is uniquely Black Ops. A true celebration of the series, Blackout features fan-favourite characters, weapons and iconic parts of classic maps, all in the largest map in franchise history complete with land, sea and air vehicles.
And, starting Tuesday, September 11th in ANZ, players can get their first hands-on experience with Blackout in the Blackout Private Beta, beginning first on PlayStation 4. The Private Beta will provide valuable user feedback and data as Activision and developer Treyarch prepare to release the deepest, most engaging Call of Duty game ever on October 12th.
In case you missed it, here's a recap of all the key dates you need to be across in preparation for the Blackout Beta:
PlayStation 4 Exclusive (Starts: September 11 at 3am AEST – Ends: September 15 at 3am AEST)
PlayStation 4 and Xbox One (Starts: September 15 at 3am AEST – Ends: September 18 at 3am AEST)
PC Beta Early Access (Starts: September 15 at 3am AEST) *PC exclusively on Battle.Net
PC Open Beta (Starts: September 16 at 3am AEST – Ends: September 17 at 3am AEST)
For more information, fans can visit www.callofduty.com or www.youtube.com/callofduty, and follow @CallofDuty_ANZ and @Treyarch on Twitter, Instagram and Facebook.