Hardware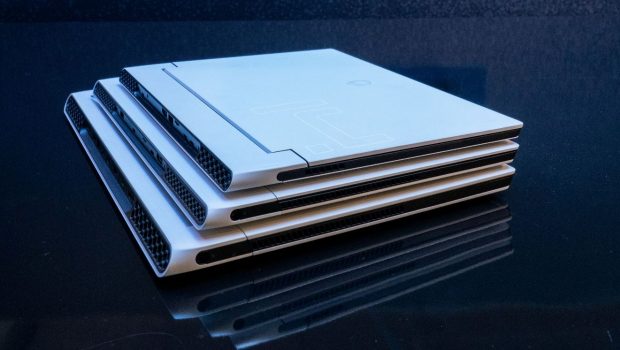 Published on February 12th, 2022 | by Adrian Gunning
CES Update: Alienware x14 Release Date
The Alienware x14 is the thinnest Alienware laptop yet. This record thinness is possible because of the inclusion of a patent-pending dual-torque element hinge that creates space within the system itself. This innovation allows us to achieve a 0.57 in. maximum zheight combined with a maximum graphics power of 85W. Without the hinge, x14 would either be thicker or less powerful.
The highly anticipated Alienware x14 will be available on 12 February starting at $2,999AUD.
More Alienware Product News …
Alienware Tri-Mode Wireless Gaming Mouse (AW720M) will also be available starting at AUD 249 and NZD 276.
It features competition-level precision, long battery life and magnetic fast-charging.
Alienware 34 QD-OLED Gaming Display will announce a price of AUD 2299 and NZD 2649
Quantum Dot technology was the talk of the town at CES, and Alienware could not be prouder to be at the forefront of bringing its benefits to gamers with the upcoming launch of the world's first Quantum Dot OLED gaming monitor! Available early autumn.
The Alienware Tri-Mode Wireless Gaming Headset (AW920H) is also set to arrive early autumn starting at AUD 378.99 and NZD 419. Our most comfy headset inherits our Legend 2.0 design, immersive multidimensional audio (powered by Dolby Atmos!), fast-charging features and more.
Want more? Join us for a third edition of The Alienware Update to learn about the latest products from Alienware experts, test your brain power on everything gaming and play along as popular influencers go head-to-head in a game show competition. For those early birds, tune in live on Twitch.tv/Alienware to watch the special update stream at 7am on Saturday, 12 February.