Hardware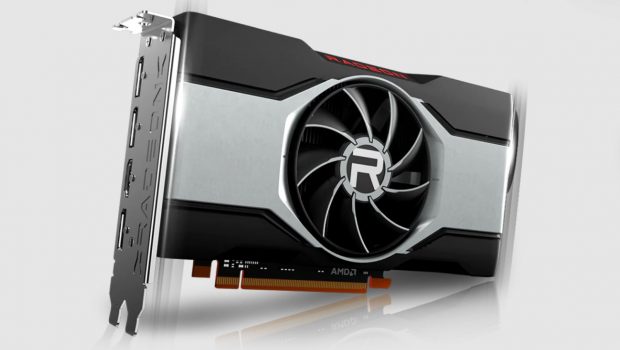 Published on March 18th, 2022 | by Admin
New AMD Software: Adrenalin Edition Release Available; AMD Introduces FidelityFX Super Resolution 2.0
AMD (NASDAQ: AMD) today announced the AMD Software: Adrenalin Edition 2022 release, the latest addition to the AMD Software suite, and the next generation of the popular and widely adopted AMD FidelityFX Super Resolution upscaling technology, elevating gameplay to new levels of performance, responsiveness and visual fidelity.
The latest AMD Software release brings advanced and innovative capabilities to unlock the full potential of gaming experiences on AMD-powered systems. It features AMD Radeon Super Resolution (RSR) technology, a new driver-based upscaling technology that delivers increased performance with high-quality visuals and is compatible with thousands of games. It also includes an updated AMD Link1 application, enabling users to turn their gaming PC into a personal gaming cloud and host local multiplayer games with friends connecting from almost anywhere. In addition, AMD Radeon Image Sharpening (RIS) now includes support to enhance visuals for video playback and web applications in addition to games.
Expected to be available in Q2 2022, AMD FidelityFX Super Resolution (FSR) 2.0 technology uses temporal data and optimized anti-aliasing to boost framerates in supported games while delivering similar or better image quality than native resolution without requiring dedicated machine learning hardware. Like the first version of AMD FSR, AMD FSR 2.0 works across many different models of AMD and competitor GPUs, delivering incredible performance and image quality.
"Great hardware demands exceptional software. AMD's latest Adrenalin Edition software arms gamers with reliability, day-0 support for new games as they launch, and regular performance enhancements, including up to a 15-percent gaming performance uplift compared to last year's release2," said Frank Azor, chief architect of Gaming Solutions at AMD. "FSR 2.0 infuses new life into current-generation graphics cards, bolstering performance and delivering next-level immersive experiences. These technologies make games come alive, and we will continue to deliver powerful and innovative features and capabilities that push the boundaries of high-performance, immersive gaming."
High-Performance, Incredible Visuals & Immersive Experiences  
AMD Software: Adrenalin Edition is designed to deliver fast, responsive gaming and incredible visuals for a gaming experience like no other. Combined with familiar features like AMD FreeSync™ technology, AMD Radeon Anti-Lag, and AMD Radeon Boost, AMD Software: Adrenalin Edition introduces a number of new and enhanced capabilities, including:
AMD Radeon Super Resolution (RSR) Technology – RSR is an in-driver spatial upscaling feature that is built on the same algorithm as AMD FidelityFX Super Resolution technology. It delivers near-native resolution and increased performance in games that run in exclusive full screen mode on AMD RDNA™ architecture-based discrete graphics, and is compatible with thousands of games.
AMD Link – Updated AMD Link Play feature now allows up to four users to connect to an AMD Radeon graphics-powered PC from an Android- or Windows-based PC, phone, tablet or TV to play local multiplayer games. The application is also introducing customizable hotkeys, allowing gamers to use their device as a secondary controller for their PC. AMD Link is now accessible from the Microsoft store and can be downloaded as a standalone application on non-AMD based PCs, inviting an even wider range of users and hardware to join a personal gaming cloud.
Radeon Image Sharpening (RIS) – Bringing crispness and clarity to in-game visuals that have been softened by upscaling and post-process effects, the latest version of RIS can now be used to enhance visuals in video playback and other productivity applications with a single click.
Fast Downloads – Save time and reduce the driver download size when updating AMD Software: Adrenalin Edition directly from the application, downloading and installing only the files that need updating on the PC.
Improved Toast Notifications – Provides users with a clearer snapshot on which key features are enabled or disabled whenever they launch a game.
Next-Generation Upscaling Technology
AMD FidelityFX Super Resolution 2.0 is the next evolution of AMD's popular and widely adopted open-source, cross-platform original upscaling technology, which is already supported or coming soon in more than 80 games. FSR 2.0 boosts framerates in supported games by using previous frame data to provide similar or better than native image quality at all resolutions. Delivering incredible image quality without requiring dedicated machine learning hardware, FSR 2.0 supports a wide range of graphics products and platforms, including AMD and select competitor solutions. One of the first games to support FSR 2.0 is DEATHLOOP by Arkane Studios and Bethesda. A preview video of FSR 2.0 in DEATHLOOP is available here.
Availability
AMD Software: Adrenalin Edition can be downloaded today from the AMD Drivers and Support page. AMD FidelityFX Super Resolution 2.0 is expected to be available in games beginning in Q2 2022. Additional details about FSR 2.0 will be revealed at the 2022 Game Developers Conference (GDC) on March 23.