Hardware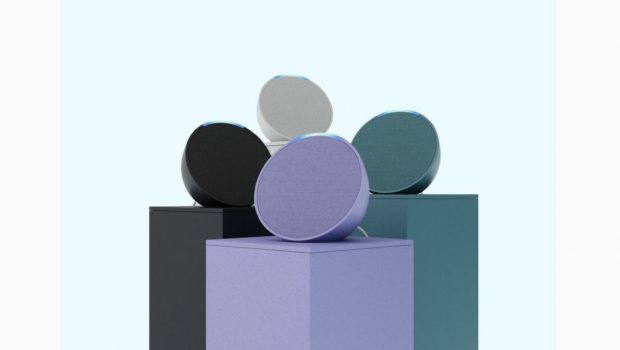 Published on September 27th, 2023 | by Adrian Gunning
New Alexa lighting features announced today
Amazon regularly releases new features for Echo devices based on customer feedback, and today is excited to expand its capabilities with the local launch of two new features – wake-up lighting and light dimming and brightening routines.
The new wake-up lighting feature mimics sunrise, gradually increasing the brightness of a smart bulb over a set time frame, providing customers the ability to ease into the day. Meanwhile, light dimming and brightening routines allow customers to personalise their morning or evening routines by setting lights to a desired brightness over a specific timeframe, separate to any alarms.
The new features create a gentle and natural way to wake up, compared to traditional alarm clocks. With nearly half (48%) of Australian adults reporting at least two sleep-related problems1, these feature additions come at a time when we could all use a bit of help getting some shuteye, so we feel more energised in the morning.
Here are ways Alexa customers can use the new features:
Wake-up Lighting: Use your Alexa connected dimmable smart lights to mimic the sunrise of a morning. Just say "Alexa, set an alarm for 7am with my bedside lamp" and Alexa will gradually brighten your lights ahead of your alarm. You can set a single alarm, or a recurring alarm by saying "Alexa, set up an alarm for every morning at 7am with my bedside lamp." Alternatively, you can say "Alexa, wake me up at 6am with lights" if your lights are in the same group with your Echo device. Customers can use individual or groups of lights in this feature.
Light Dimming/Brightening Routines: Create your custom morning or night routine using the new action which allows you to brighten or dim your lights to a desired brightness over a specific duration. For example, you can schedule your lights to brighten to your desired brightness before you wake up, independent of Alexa alarms. Or you can have your lights gradually dim down and turn off when you have a voice triggered routine like "Alexa, good night."
New Occupancy Routines available via Alexa
The features come alongside the launch of new routines available within the Alexa app, focused on motion detection. Pre-programmed for ease of use, customers can benefit from Alexa automatically turning off those lights when no one is detected in the room for 30 minutes – helping to save on those energy bills! And, for visitors at the door, Alexa will turn on lights when someone is detected or when the doorbell is rung, creating a warm welcome for family and friends.
For further information about the new features, please visit: