Hardware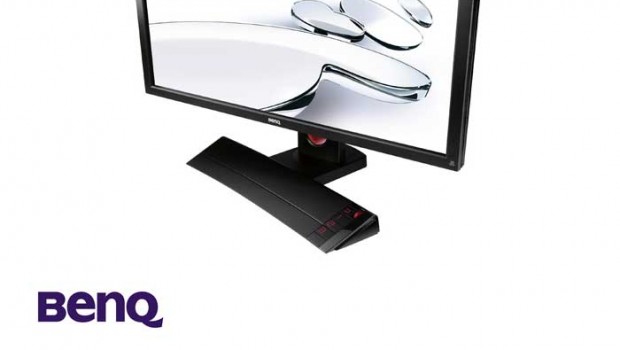 Published on November 27th, 2013 | by admin
New affordable gaming monitor from BenQ
BenQ Introduces New RL2455HM Gaming Monitor with Blazing-Fast Response Time
Latest Monitor Offers Gamers Crisp, Blur-Free Experience to Take Console Gaming to a Whole New Level
Sydney,  Australia — Nov. 26, 2013 — BenQ have announced the expansion of its RL Series of professional gaming monitors with the launch of the new RL2455HM.
Built on the advanced technology of the RL2450H — featured on the Major League Gaming (MLG) 2012 championship circuit — the RL2455HM has been enhanced thanks to feedback directly from the gaming community.
Gamers now get a fast 1-ms GTG response time, 2-watt stereo speakers, and dual HDMI® ports for the ultimate in connectivity and control. The monitor also comes packed with advanced custom settings, such as BenQ's Black eQualizer, Display Mode, and Smart Scaling to give players an edge over their opponents.
In line with BenQ's eye-care philosophy, the new RL2455HM monitor is fitted with Flicker-free technology making it 'vision-friendly' and a better choice for eye health.  By eliminating screen flicker, eye fatigue is reduced.  This new technology is a significant feature which aids visual comfort for the hard-core gamer who traditionally spends many hours in front of a screen.
"As the official gaming monitor sponsor for events Australia-wide, gamers have relied on our RL2450H to deliver control and accuracy regardless of whether they are using a PC or a Console.," said Josh Edwards, Marketing Specialist at BenQ Australia. "With the RL2455HM, we've incorporated feedback from gamers, and created a superb gaming monitor at an affordable price. Casual gamers can get easily attain the same gaming experience as the pros, encouraging improved player performance and enjoyment."
Designed specifically for console gaming, users get the ultimate experience for fast-paced first-person shooter (FPS) games such as the new Call of Duty Ghosts and Battlefield 4, and popular fighting games like Street Fighter with an ultra-low input lag that renders action without ghosting or latency from mouse motion.
The monitor's dual HDMI ports provide full HD connectivity with PCs, cameras, Blu-ray players, and more, allowing users to enjoy their digital A/V entertainment effortlessly.  The RL2455HM also features a 60Hz refresh rate tuned to match console video output for seamless connectivity, a 24-inch widescreen (16:9) full HD LED screen, LED backlighting for great color and low power consumption, and a 12 million to 1 contrast ratio for the best in picture quality.
To give players a competitive edge, the RL2455HM features BenQ's Black eQualizer to enable total visibility by allowing gamers to adjust the screen brightness without over-exposing white levels — revealing critical combat details with improved visibility in darkened areas.
To accommodate individual viewing preferences, a Display Mode allows gamers to switch between seven monitor screen sizes while the Smart Scaling feature gives players the ability to scale the screen on-the-fly to virtually any custom size — ranging from a 24-inch 1080p display to a traditional 17-inch 4:3 format — without impacting controller sensitivity.  The monitor provides custom settings for color enhancement, and features 2-watt internal stereo speakers.
RRP:                $199.00
Available:          November, 2013
For further information and stockist details visit www.BenQ.com.au