Events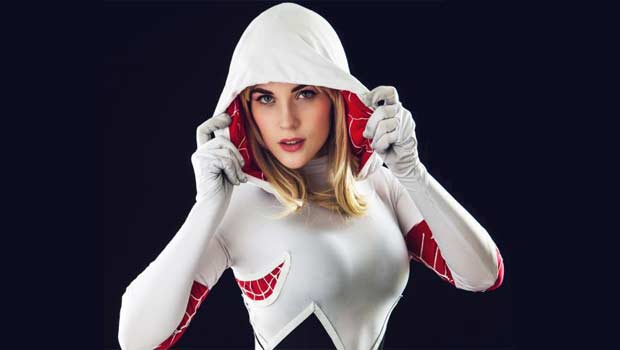 Published on June 9th, 2015 | by admin
New Adelaide Convention Center and Special Guest Lineup
Check out this update from the gang at AVCon that is shaping up to be a stellar even at the Adelaide Convention Center!
AVCon 2015 is shaping up to be one of the most spectacular yet with special guests Jennifer Hale, Yaya Han and Eve Beauregard all joining us at the event hosted in the newly refurbished Adelaide Convention Center.
This striking expansion, inspired by the landscape of South Australia, will expand the riverbank precinct and create an extra layer of excitement for the loyal AVCon community for this year's event.
Jennifer Hale is a prolific voice actor best known for her role as Commander Shepard, the main character in Mass Effect. As a talented and versatile actor and voice actor she has appeared in a wide range of video games, movies and television shows extending from Bestila Shan in Star Wars Knights of the Old Republic to the voice of Princess Aurora and Cinderella in various Disney Projects.
Lovingly nicknamed by Mass Effect fans as "Femshep" she has been nominated for various awards for her work in the popular Mass Effect Franchise such as a nomination for "Best Performance by a Human Female" at the Spike Video Awards in 2010 and again in 2013 for her work in Mass Effect 3. In 2013, the Guinness Book of Records recognised her as the "Most Prolific Female Actor (Female)".
Although not a gamer herself Hale is invested in helping to create the stories which unfold in video games and loves the versatile nature of voice acting due to element of anonymity which she finds intriguing.
Yaya Han is an American cosplay artist, model and costume designer who is undoubtedly one of the hottest names in cosplay worldwide. Her artistic background drew her toward the unique artform of cosplay costume design and to this day she has created close to 300 costumes all of her own original designs. These focus on the genres of anime/manga, comic books, video games and sci-fi and have won awards and acclaim worldwide. Her Yaya Brand merchandise and accessories reflect her bold, bright and lavish style.
Performing at over 100 conventions and cosplay events worldwide, Yaya is so influential in the cosplay community that she has been invited as a guest judge on "King of the Nerds" and starred in the docu-series "Heroes of Cosplay". Yaya continues to be a source of inspiration with her stunningly extravagant and creative costumes and the AVCon community is waiting with anticipation to see what costume she creates for AVCon 2015.
Our final guest Eve Beauregard is one of Australia's own leading cosplay artists whose international fame is growing at an extraordinary pace. Describing herself as a "Professional Nerd", Eve travels the world appearing at pop culture and gaming events as a speaker, host and cosplay judge.
As founder of Medic, a nerdy charity group, she uses her influence to raise awareness and funds for causes such as Multiple Scolorosis within the cosplay community.
Passionate about video games, comics, film and television, and with a love of crafting and the cosplay community, Eve is a vocal advocate for embracing your inner geek and letting your nerd flag fly.
With all these new developments plus all the features that the AVCon followers know and love such as; competitions, panels, merchandise and events, 2015's AVCon will be an exciting weekend for the whole family.