News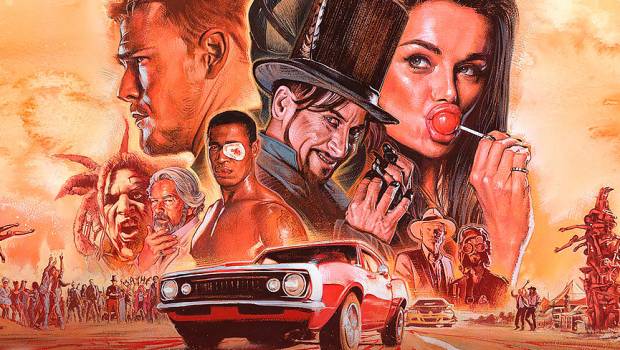 Published on April 20th, 2018 | by Admin
New acclaimed Sci-fi television on Blu-ray in May
Friday, March 10, 2017 – Via Vision Entertainment is excited to announce the release of three new sci-fi and cult shows onto Blu-ray and DVD. Travelers, Blood Drive and 12 Monkeys Season 3 will all premiere on high definition for the first time anywhere in the world on May 23.
Unmake history. Based on the acclaimed 1995 post-apocalyptic thriller directed by Terry Gilliam, 12 Monkeys comes with a rich pedigree. A mysterious figure (Aaron Stanford) from the distant future returns to the present day. His mission is to locate and destroy the source of a deadly plague that will decimate the human race.
He teams with a virologist Dr Cassandra Railly (Amanda Schull) and soon uncovers an insidious centuries old conspiracy that originates with the mysterious Army of the 12 Monkeys. Characters are soon set adrift across a network of infinite time lines. This 2-disc set features all 10 episodes of the eagerly anticipated third season.
Leave the future in the past. Travelers, from the acclaimed Netflix stable, is set in the distant future where special operatives, responsible for preventing the ruination of society, can send their consciousness back through time to assume the lives of seemingly random people, while secretly working in partnerships to complete missions to save humanity from extinction. Starring Eric McCormack and Mackenzie Porter, Travelers boasts an impressive 8.0 user rating on IMDB. indieWIRE calls it "fun and freaky" while. Gizmodo raves, "Travelers is fun, given how dark the mechanics of its fiction are," adding that it is "definitely something you should watch."
Blood Drive takes place in a post-apocalyptic past after the United States is devastated by a series of earthquakes leaving the populace hungry and poor. One way out is to participate in the "meanest, nastiest, filthiest road race in the world," the eponymous journey in which an underground cult offers millions of dollars to drivers piloting muscle cars fuelled on blood. Call it Mad Max meets Deathproof. Alan Ritchson (Hunger Games), Christina Ochoa (Matador) and Thomas Dominique (Black Mirror) all star in this spattered grindhouse horror-comedy. Newsday says Blood Drive "delivers with blood-soaked gusto."
Finally, sci-fi-superhero action Powers also gets a high definition release. It's the first of its kind for the ambitious and better resourced Season 2 on Blu-ray in the world.