Games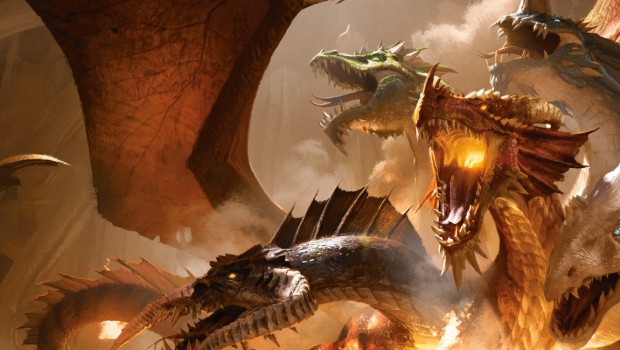 Published on August 14th, 2014 | by admin
Neverwinter: Tyranny of Dragons Launches Today
REDWOOD CITY, Calif. – August 14, 2014 – Today, Perfect World Entertainment Inc., a leading publisher of widely-acclaimed free-to-play MMORPGs, announced that Neverwinter's newest content update – Tyranny of Dragons – has officially launched in North America and Europe. Neverwinter: Tyranny of Dragons brings forth one of the largest content updates for the Dungeon & Dragons MMORPG, including a new playable class, a new playable race, new heroic encounters and a new dungeon and skirmish for adventurers to explore.
Starting today, players can play as the Scourge Warlock class. Offered as part of the free update, the Scourge Warlock focuses on ranged damage and curse mechanics, making it an excellent support role for parties. The new Scourge Warlock adds unique options for teams of players as they battle through regions overrun with the Cult of the Dragon, culminating in new heroic encounters with several dragons from Dungeons & Dragons lore.
Neverwinter: Tyranny of Dragons also brings a new skirmish and dungeon that puts the teamwork skills of Neverwinter players to the test. These new instances take players on a journey through unfamiliar environments including Lostmouth and Tuern as they uncover storylines from Dungeons & Dragons fiction. Also available is the new Dragonborn premium race, allowing players to step into the role of the dangerous and powerful Dragonborn.
"As fans of the series, we are constantly looking at ways to build on our players' Neverwinter experiences, and ensuring that they live up to the lore of Dungeons & Dragons and the core D&D experience we all love," says Rob Overmeyer, Executive Producer of Neverwinter. "It's not possible to have too many dragons in Neverwinter and our team has heard the calls from our community. We work tirelessly to continue to bring great gameplay, good times and epic moments to our game. We look forward to watching our players take on the onslaught of dragons in Neverwinter: Tyranny of Dragons."
Watch the Official Gameplay Walkthrough Trailer here: youtu.be/zY5EbnifL0k?list=PL27253BF6D727E4D4
Neverwinter is an action MMORPG that features fast-paced combat and epic dungeons. Players explore the vast city of Neverwinter and its surrounding countryside, learning the vivid history of the iconic city and battling its many enemies. Tyranny of Dragons is the fourth module for the widely-acclaimed free-to-play action MMORPG Neverwinter, set in the Dungeons & Dragons Forgotten Realms universe from Wizards of the Coast.
For more information about Neverwinter, and to play now for free, visit the official website at: www.PlayNeverwinter.com