Games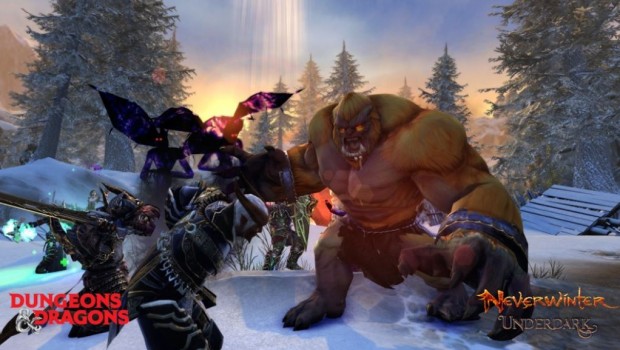 Published on June 30th, 2016 | by admin
NEVERWINTER COMING TO PLAYSTATION®4 ON JULY 19
REDWOOD CITY, Calif. – June 29, 2016 – Today, Perfect World Entertainment Inc., a leading publisher of free-to-play MMORPGs, and Cryptic Studios announced that Neverwinter – the Dungeons & Dragons-based, free-to-play MMORPG – is coming to PlayStation®4 on July 19, completely free-to-play. PlayStation® players can get a head start exploring Neverwinter by picking up the Onyx Head Start Pack beginning on July 12. Set along the iconic Sword Coast of the Forgotten Realms, Neverwinter transports players into a fully realized roleplaying experience based on Wizards of the Coast's storied franchise with a living world and immersive fantasy storylines, all for free.
Watch the Official Neverwinter PlayStation®4 Announcement Trailer here: https://youtu.be/C7xKyK53cIA
Assets for Neverwinter, including the launch trailer, can be found here: https://perfectworld.box.com/v/NWPS4Date
The Onyx Head Start Pack will include the following items and will be available on July 12 for $19.99:
Head Start access to Neverwinter a week before the game launches
Fragile Onyx Weapon Pack
Onyx Keyring with 20 enchanted keys
Adventurer's Helper Pack
Graycloak's Legacy weapon
Onyx Horse mount
"The Onyx Adorned" title
Neverwinter PlayStation®4 will feature all existing content from the base game, including eight playable classes and nine expansions. This includes the game's latest update, The Maze Engine, allowing players to experience the latest Dungeons & Dragons adventures with their friends. Neverwinter will be free-to-play for all users on PlayStation®4 (PlayStation®Plus not required) and feature controls optimized to incorporate the DualShock 4's touchpad and Party Chat integration.
Neverwinter is a free-to-play action MMORPG that features fast-paced combat and epic dungeons. Players explore the vast city of Neverwinter and its surrounding countryside, learning the vivid history of the iconic city in the Forgotten Realms and battling its many enemies. Neverwinter is currently available on PC and is free to play digitally on Xbox One with Gold from the Xbox Games Store. The game will also be free to play digitally on PlayStation®4 for all users, no PlayStation®Plus required.
For more information about Neverwinter, visit http://www.playneverwinter.com.