Films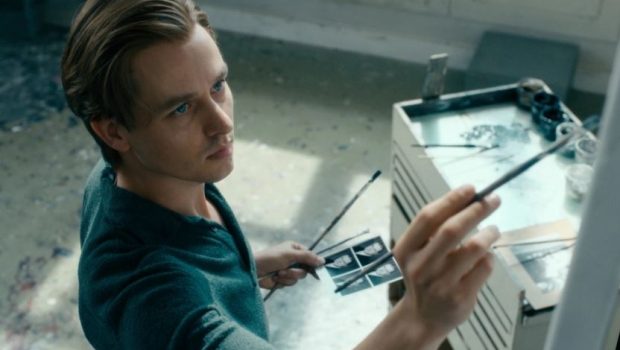 Published on June 25th, 2019 | by Curtis Mayfield
Never Look Away (Werk ohne Autor) – Film Review
Reviewed by Curtis Mayfield M-H on the 5th of June 2019
Sony Pictures presents a film by Florian Henckel von Donnersmarck
Written by Florian Henckel von Donnersmarck
Produced by Quirin Berg, Florian Henckel von Donnersmarck, Jan Mojto, and Max Wiedemann
Starring: Tom Schilling, Sebastian Koch, Saskia Rosendahl, and Paula Beer
Music by Max Richter
Cinematography: Caleb Deschanel
Edited by Patricia Rommel
Running Time: 188 minutes
Rating: M
Release Date: the 20th of June 2019
There is a good reason why Never Look Away (Werk ohne Autor) runs over three hours long. There is a lot of thematic ground for German director Florian Henckel von Donnersmarck (The Lives of Others, 2006) to cover. Through decade time jumps, it explores 20th century art, the rise of Nazi Germany, genocide, and creative ambitions. The film is inspired by visual artist Gerhard Richter as the main characters are portrayed in the same time period as his early life.
Tom Schilling plays Kurt Barnert, a likable protagonist whose piercing stare mirrors an even softer and cuddlier version of Ryan Gosling. The role gives him a big enough canvas to stretch himself a little, but Barnert sticks to one brush stroke throughout his entire performance. His blank pensive stares are occasionally interrupted by a slight smirk. He seems to be suppressing another personality below the surface but that side never emerges. Kurt is a man of few words and lets his backstory speak for him.
The movie begins in 1937, where as a child Kurt is shown around a gallery by his aunt, Elisabeth (Saskia Rosendahl). She sees a potential rebel in her nephew as the young boy displays unbelievable artistic skills by drawing the naked human form. To great effect, Von Donnersmarck conceals the story's destination. The three-hour journey takes us through many of life's ups and downs. Consequently, you will feel as exhausted as the characters.
Before Kurt fulfils his destiny as a serious artist, tragedy interrupts his childhood. Elisabeth is diagnosed with schizophrenia, and a doctor, unappreciative of her rebellious ways, puts her into a factual programme that sees countless mentally ill patients sterilised and murdered. Through this conflict, Never Look Away shines a light on the victims of one of the darkest and most evil time periods in modern history. Despite growing up without his muse, Kurt becomes an impressive artist. He undertakes a cushy job where he paints propaganda murals in a post-war Germany.
However, Kurt's soul requires more than this. Consequently, he enrols in art school. There he meets Ellie (Transit's Paula Beer), a charismatic girl from a wealthy family. The two of them fall in love hard and fast, as they discuss art, politics, and family. However, the story refuses to let its protagonist ride off into the sunset. This is not a spoiler because it is revealed in the first act that Ellie's father is Professor Carl Seeband (The Lives of Others and Bridge of Spies' Sebastian Koch), the same doctor who sent Elisabeth to her death. Sebastian Koch perfectly fits the role of the nefarious father-in-law. His stern oval face stares down the best of them and commits unspeakable acts to break up his daughter and her artistic partner.
The movie adjusts its lens to focus on side characters like Seeband to complement the depth of Kurt. Simultaneously, it methodically tells the complex story of Kurt and Ellie escaping Western Germany for other parts of the country in the hope that their artistic talents can be nurtured. It is strange that despite being a semi‑biographical dramatisation of Richter's life it has opted to change the protagonist's name. The alteration results from Richter's denouncing the film's final form.
Never Look Away was rightfully nominated for the Best Foreign Language Film Award at this year's Academy Awards. Von Donnersmarck's story is focused, and, considering the time period and events, it is not overly depressing or bleak either. Meanwhile, Schilling's minimalist performance consists of blank stares and softly delivered lines, but he is still engages us throughout the entire piece. These qualities make this one of the best films of the year.
Summary: Its qualities, including its ambitious story and its lead performance, make it one of the best films of the year.