Games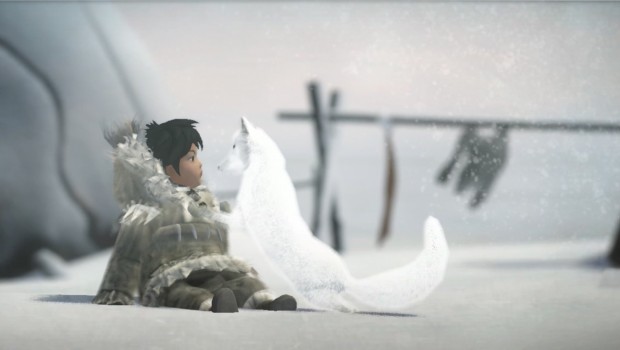 Published on November 19th, 2014 | by admin
E­Line Media Launches Never Alone (Kisima Ingitchuna), the First Commercial U.S.­Based Indigenous Video Game
Game Makers Celebrate and Extend Culture Through Two­Year Inclusive Development Project; Debut Coincides with Native American Heritage Month

New York, NY and Anchorage, AK (November 18, 2014) – E­Line Media and Cook Inlet Tribal Council today announced the launch of Never Alone (Kisima Ingitchuna), the first commercial video game based on a U.S. indigenous culture and created by game development veterans in close collaboration with nearly 40 Alaska Native elders, storytellers and community members. Coinciding with the celebration of Native American Heritage Month, Never Alone delivers a culturally­rich, authentic and fun gameplay experience for a global audience. The game is available now for digital download on Xbox One and PC for $19.99.
"Never Alone is a first­of­its­kind video game that reflects the traditions and values of the Alaska Native people while providing great entertainment for players from core gamers and fans of independent games to all members of the family," noted Alan Gershenfeld, president and co­founder of E­Line Media. "We believe there is a growing interest in the market for unique game experiences that explore, celebrate and extend global cultures in fresh and vibrant ways. Never Alone marks the beginning of an exciting long­term initiative for us that aims to help pioneer a new genre of "World Games".
In Never Alone (also known as "Kisima Ingitchuna" in the Alaska Native Iñupiaq language), players take on the roles of a young Iñupiaq girl and an arctic fox in an atmospheric puzzle platformer that combines traditional stories, settings, and characters that have been handed down over generations by Alaska Native people whose roots and heritage date back millennia. Featuring imagery and themes drawn directly from Iñupiaq and other Alaska Native cultures, Never Alone contains striking visuals that emphasize the sensibilities and perspective of these indigenous Arctic people, and allows players to work cooperatively to succeed in challenging and harsh environments.
The Never Alone team is comprised of Iñupiaq elders, artists, storytellers and other community members as well as game industry veterans who have served in key roles on such popular titles as Interstate '76, MechWarrior II, the Tomb Raider and SOCOM series, Quake Live and many more console and PC titles over the years. Never Alone appears under the E­Line brand "Upper One Games", which was created in concert with Cook Inlet Tribal Council to pursue the shared vision of developing and publishing 'world games.'
"The mainstream popularity of video games has proven to be an incredibly powerful medium for not only connecting with our own community and youth, but also for celebrating and sharing our culture with the world," said Gloria O'Neill, president and CEO of Cook Inlet Tribal Council.
"We view Never Alone as an invitation to go on a journey that combines engaging, entertaining gameplay with our rich Alaska Native mythology and culture at its heart."
Key Features of Never Alone (Kisima Ingitchuna) include:
1­ and 2­player modes, both involving cooperative play (in single­player mode, the player can switch between the roles of Nuna and Fox at any time);
8 engaging chapters that take players across treacherous ice floes, Arctic tundra, underwater ice caves, boreal forests, cliff­built coastal villages, and more;
Game story, settings, characters and gameplay inspired by traditional Iñupiaq folklore, including the story of Kunuuksaayuka that has been handed down for generations among the Iñupiaq people;
Encounters with traditional Alaska Native folklore characters such as Manslayer, Sky People, and the Little People;
In­game narration by a master Iñupiaq storyteller in the spoken Iñupiaq language ­­ a first for a commercial video game;
Exclusive unlockable video insights into the Iñupiaq way of life, told by Alaska Native elders and youth.