Hardware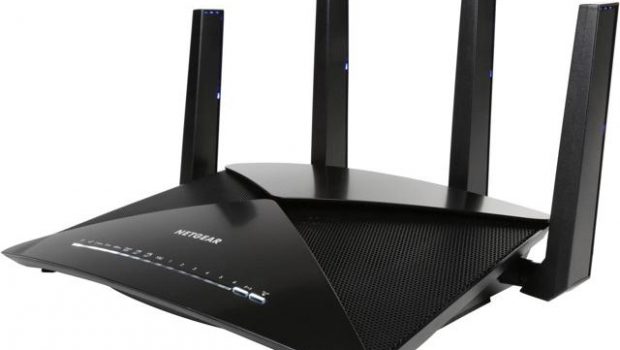 Published on June 21st, 2017 | by Admin
NETGEAR NIGHTHAWK X10 VOTED BEST WIFI ROUTER IN EUROPE
Company wins top spot again from European Hardware Awards for best router in pan-European voting by 100-plus technology editors
SYDNEY, Australia — June 21, 2017 — For the second consecutive year, NETGEAR®, Inc. (NASDAQ: NTGR), the leading provider of networking devices that power today's smart home, has secured the top spot for routers in the 2017 European Hardware Awards. The Nighthawk X10 AD7200 Smart WiFi Router (R9000) was named Best Router in this annual competition to honour exceptional hardware sold in the European Union. Nighthawk X10 debuted on the market last spring as the industry's first —and fastest— router for media streaming and instant backup.
The European Hardware Awards is created by the European Hardware Association (EHA). Votes were tallied from more than 100 experienced editors from EHA member publications representing the largest technology news and reviews sites in Europe: Hardware.Info (Benelux region), CowCotLand (France), Hardwareluxx (Germany), Hardware Upgrade (Italy), PurePC (Poland), Lab 501 (Romania), Geeknetic (Spain), SweClockers (Nordic countries) and KitGuru (United Kingdom).
Today's video files are getting larger with 4K and VR video. Offloading from capture devices and moving these large files within a network often becomes a time-consuming and challenging task. The NETGEAR Nighthawk X10 Smart WiFi Router is powerful enough to move these files at unprecedented speed and provides easy access once the file is stored on the network. It offers ultra-smooth 4K streaming, even to remote devices, and is the industry's first router to run Plex Media Server without the need for a computer.
Nighthawk X10 combines a powerful 1.7GHz Quad Core processor — the fastest processor in a home router — and Quad-Stream Wave 2 WiFi architecture plus next-generation high speed 802.11ad WiFi, so you can enjoy blazing-fast combined wireless speeds up to a furious 7.2Gbps*. The latest MU-MIMO technology supports simultaneous streaming, while 160MHz doubles WiFi speeds to mobile devices. Nighthawk X10 is also the industry's first router designed for the home market that includes a 10Gigabit port for supporting a fiber connection.
"We are honoured to have a Nighthawk router selected as the Best Router in the European market two years in a row! Last year it was Nighthawk X6 and now Nighthawk X10," said David Henry, senior vice president of Connected Home for NETGEAR. "We design all NETGEAR products not only to meet but to surpass the highest performance standards, and we strive to deliver the newest technology innovations. We know Nighthawk X10 to be the industry's best, so it's extremely rewarding to have it confirmed by technology experts in continent-wide voting."
Key Features of the Award-Winning Nighthawk X10:
AD7200 Quad Stream Wave2 WiFi supports wireless speeds up to 4600+1733+800Mbps*
Fastest 60GHz 802.11ad WiFi technology for instant downloads, backup and minimal latency during online game play
Plex Media Server for all your media – anytime, anywhere
Powerful 1.7GHz Quad Core Processor boosts performance for 4K streaming or VR gaming
4 high-performance Active Antennas for better WiFi coverage and faster speeds
6 Gigabit Ethernet LAN ports with dual ports that can be operated in link aggregation mode for faster file transfers (up to 2Gbps wired speeds)
2 SuperSpeed USB 3.0 ports for faster streaming, backup and easy access to stored media
Automatic backup to the cloud with Amazon Drive
NETGEAR® ReadyCLOUD® provides easy, private and secure remote access to USB connected storage
10Gigabit fiber port for lightning-fast backup and media streaming to/from a NETGEAR ReadyNAS® storage device or other NAS
MU-MIMO capable for simultaneous streaming of data to multiple devices
Dynamic QoS prioritises network traffic for uninterrupted video streaming for applications like YouTube®, Netix® & others'
NETGEAR® Up app has your router up, running and configured from the convenience of any Android or iOS mobile device
NETGEAR genie® app for a personal dashboard to monitor, control and repair your home network, even when you're away from home
Watch this video to learn more about how the revolutionary Nighthawk X10 will support your most intense gaming needs and offer you the best possible WiFi for your other activities.
Pricing and Availability
Nighthawk X10 AD7200 Smart WiFi Router (R9000) is available from major retailers in stores and online at an RRP of $799 (AUD).