Hardware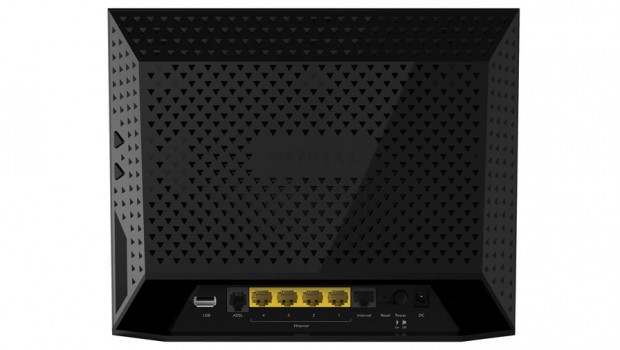 Published on October 12th, 2013 | by Admin
Netgear D6300 WiFi Modem Router Review
Company: Netgear
Product: WiFi Modem Router (AC1600 Dual Band Gigabit & Built-in ADSL2+ Modem)
Release Date: Now
Reviewer: James Wright
Review Date: October 2013
The D6300 Wi-Fi Modem Router from Netgear is an all in one solution for the home and small business that offers users an ADSL2+ Modem Router with powerful 802.11AC Wi-Fi capabilities. Considering the new change in government in Australia, ADSL2+ will still be used for a considerable amount of time now but thankfully this products boasts a few tricks up its sleeve to assist with our antiquated copper phone lines. Netgear also suggest that it's a product for homes or offices with 10+ wireless devices.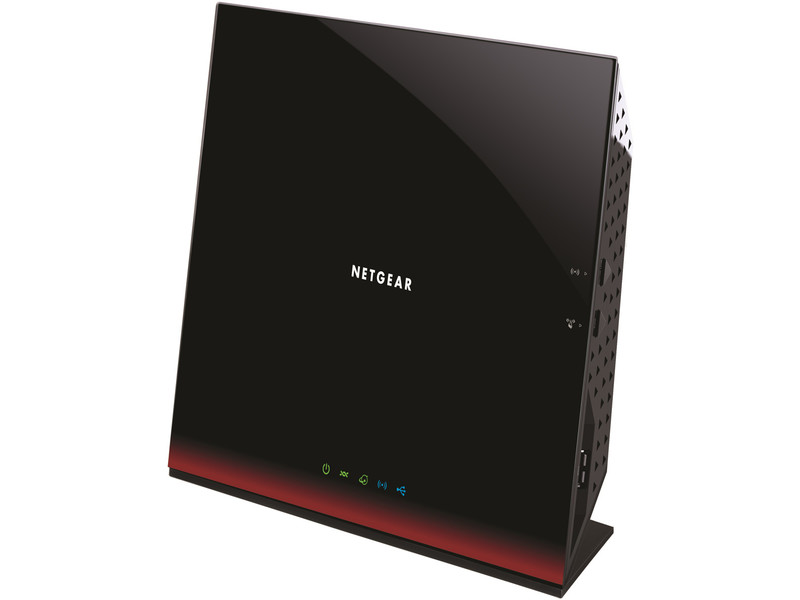 Installation of the product was a breeze and once it was connected to our Windows 8 test machine, it automatically detected this modem and we easily transferred our Telstra BigPond details to this Wi-Fi Modem Router. The Modem Router menu is quite easy to navigate as well that also includes wizards and other interesting features like parental control and attached devices. In terms of design, the product is a little on the large size measuring at 205.0 mm (height) by 255.0 mm (width) and 77.0 mm (depth) and weighs around 653.2 grams but as we all know, it's more about what's under the case. These highlights are as follows;
AC1600 Wi-Fi 300+1300 Mbps speeds
Perfect for homes with 10+ wireless devices
ReadySahre Cloud – Remote access to USB hard drive
NBN Ready
The appearance of the D6300 almost looks like a tablet with seven indicator icons on the front, Wi-Fi On/Off, WPS On/Off and USB on the right side and finally another USB on the back plus the ADSL, Ethernet (4), Internet ports, reset, power and DC connection. All in all, it's a relatively good design, although I wish Modem Router developers would put the power button the front of the unit opposed to the back. It's great that the product comes with four Gigabit LAN ports, plus two USB ports which allow for NAS (FAT16/32 NTFS, EXT2/3), printer and DLNA Media Sharing. The file sharing capabilities of this product are quite good!
D6300 Specifications
Transmission Technology: ADSL2+
Wi-Fi Standard: IEEE 802.11ac
ISM Band: Yes
UNII Band: Yes
Ethernet Technology: Gigabit Ethernet
USB: Yes
Number of Network (RJ-45) Ports: 4
Wireless Transmission Speed: 1650 Mbps
ISM Maximum Frequency: 2.40 GHz
UNII Maximum Frequency: 5 GHz
Once we setup the product via Windows 8, we also downloaded the Netgear Genie App which is a neat little app for your Smart Phone. This App allows you to access all facets of the modem router and even makes any printer AirPrint compatible and also allows you to share files on your network via MyMedia, create guest accounts, set parental controls, monitor your traffic and access your wireless settings. It's definitely a brilliant App and a lot of these features can be done via the modem itself as well.
In terms of performance, the product worked great via the 5Ghz frequency but was a little clunky through the 2.4Ghz frequency. However using the 5Ghz frequency, you definitely get top speeds from this modem router. In terms of distance, the product worked well throughout our house, even through walls (sometimes just a fraction slower than if the product was in the same room) which means you do need to ensure that security is enabled on this product or your neighbours will be experiencing free internet. Thankfully this is enabled by default!
The product is also easy to connect to various wireless devices whether it's home gaming consoles, other computers, tablets or smart phones. I did connect it to exactly 10 wireless products and we were all able to share our ADSL 2 connection, although some high quality videos did cause a little bit of congestion. Another highlight was the ability of connecting an external hard drive to the modem which creates a central sharing hub.
Final Thoughts?
The Netgear D6300 is a good Wi-Fi Modem Router that produces exceptional 5Ghz performance, although the 2.GHz frequency is a little bit of a mixed bag and I was not sure whether this was interference or the product itself. The design is a little dated but once again, this is not a real issue as most these products just sit in the corner collecting dust while it creates your wireless internet connection in the house. In terms of cost, it is a little on the higher side as well and whether it's future proof, remains to be seen. Interesting to say the least.