Hardware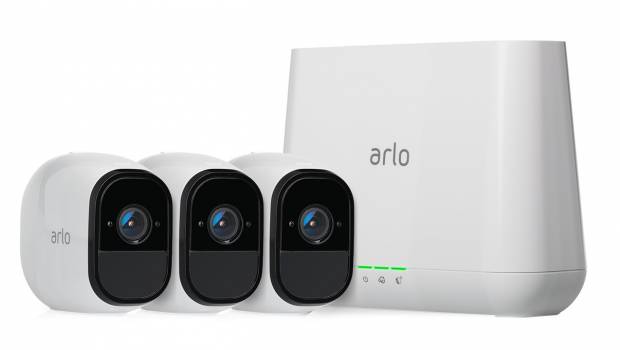 Published on July 22nd, 2018 | by Andrew Bistak
Netgear Arlo Pro 2 Review
Summary: The Netgear Arlo Pro 2 is security made easy!
Unfortunately crime rates have risen in modern society and it does not discriminate in who or what it targets. Gone are the days when you could leave your house or car open and just as society has changed, so has the access to various forms of technology which can not only protect our homes but act as a powerful deterrent.
One such as product is the Netgear Arlo Pro 2 which is one of the simplest security kits available and more importantly, it offers users a wealth of features to help protect your home such as Wi-Fi, 1080p (Full HD) cameras which support night vision, alarm notifications to your smartphone and even the ability to use batteries (up to 6 months), opposed to a wired connection which really simplifies the overall installation process.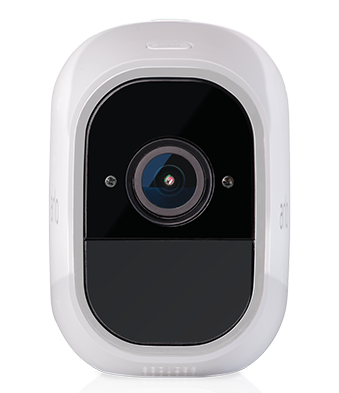 Netgear Arlo Pro 2 Features
1080p HD Quality
Watch and record crisp HD video in more detail than ever before.
Sound and Advanced Motion Detection
Get instant notifications sent to your smartphone or email.
Activity Zones
Highlight areas in your camera's view where you want to receive motion and sound alerts. Available when plugged in and used indoors.
Optional 24/7 CVR
Upgrade to keep nonstop recordings in the cloud when the camera is plugged in and used indoors.
3-second Look Back
Capture activity 3 seconds before a triggered event so you'll always know what happened, from start to finish. Available when plugged in and used indoors.
Flexible Powering Options
Use it wire-free with the rechargeable battery. Or plug it in to an indoor power outlet to unlock advanced features.
Weather-Resistant
IP65-certified to stand the rain, sun, heat or chill.
Rechargeable Battery
Long lasting, takes the expense out of security.
2-Way Audio
Listen in and talk back through the camera from your smartphone.
Night Vision
Turns on automatically in low light so you can see clearly, even in the dark.
Free Cloud Storage
Keep a rolling 7 days of motion and sound-triggered recordings for free
Local Backup Storage
Connect a USB drive to the Arlo Pro 2 base station for optional local backup storage.
Smart Security Siren
100+ decibel, controlled remotely or triggered by motion or sound.
Plays Well with Others
Works with Amazon Alexa, IFTTT & Stringify.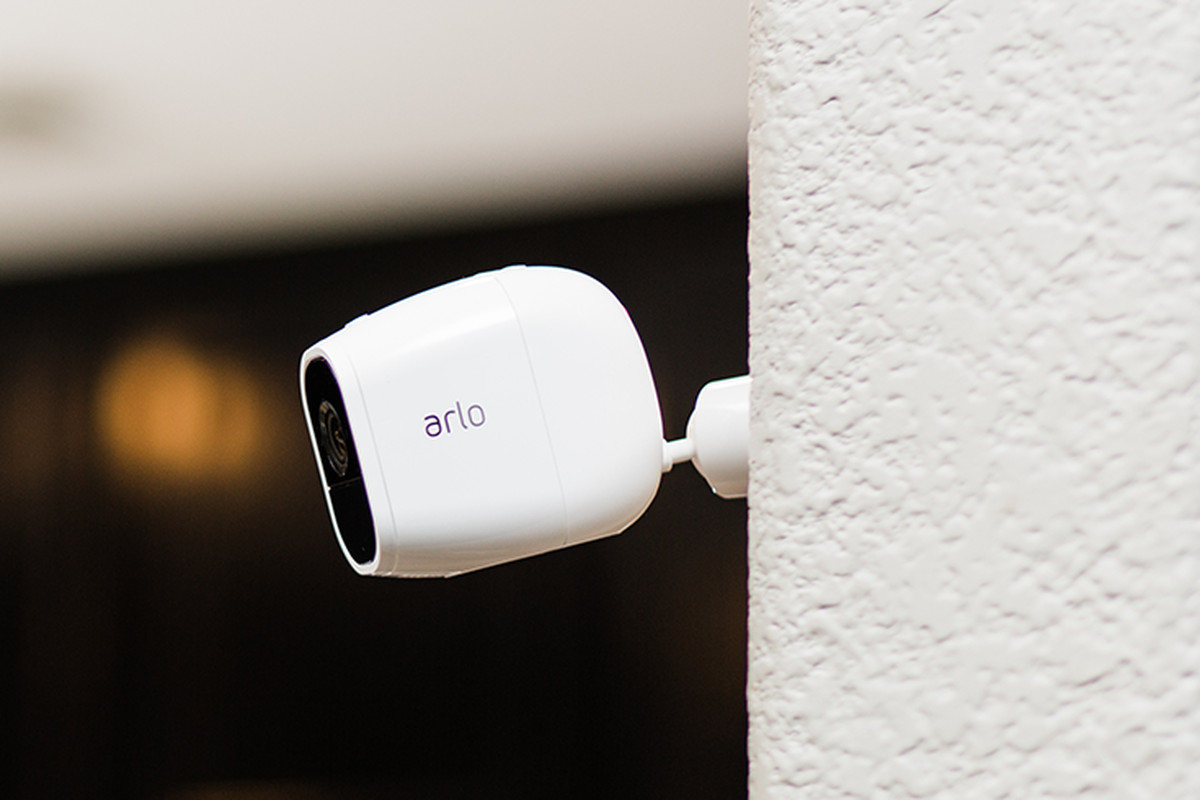 Like other Wi-Fi security products, the Netgear Arlo Pro 2 has the ability to tweak your surveillance area by fine-tuning the camera, including adjusting the sensitivity of both movement and sound, plus scheduling where you can force the system to monitor at particular times. So when something is triggered (e.g. a person walks by the camera), it will send a notification/alert to your phone and thanks to the free Arlo app, you can access your system remotely anywhere in the world which even includes live streaming so that you are well informed of what's happening at your home or office, both inside and out.
The Netgear Arlo Pro 2 also comes in a variety of different configurations in terms of the number of cameras and for this review, we tested the 3 Wire-Free HD Security Cameras model which comes with three cameras and everything you need to set it up. Additional cameras can also be purchased in order to increase the scope of what you want monitored around your home or office and this system is backward compatible with cameras from the original Arlo product.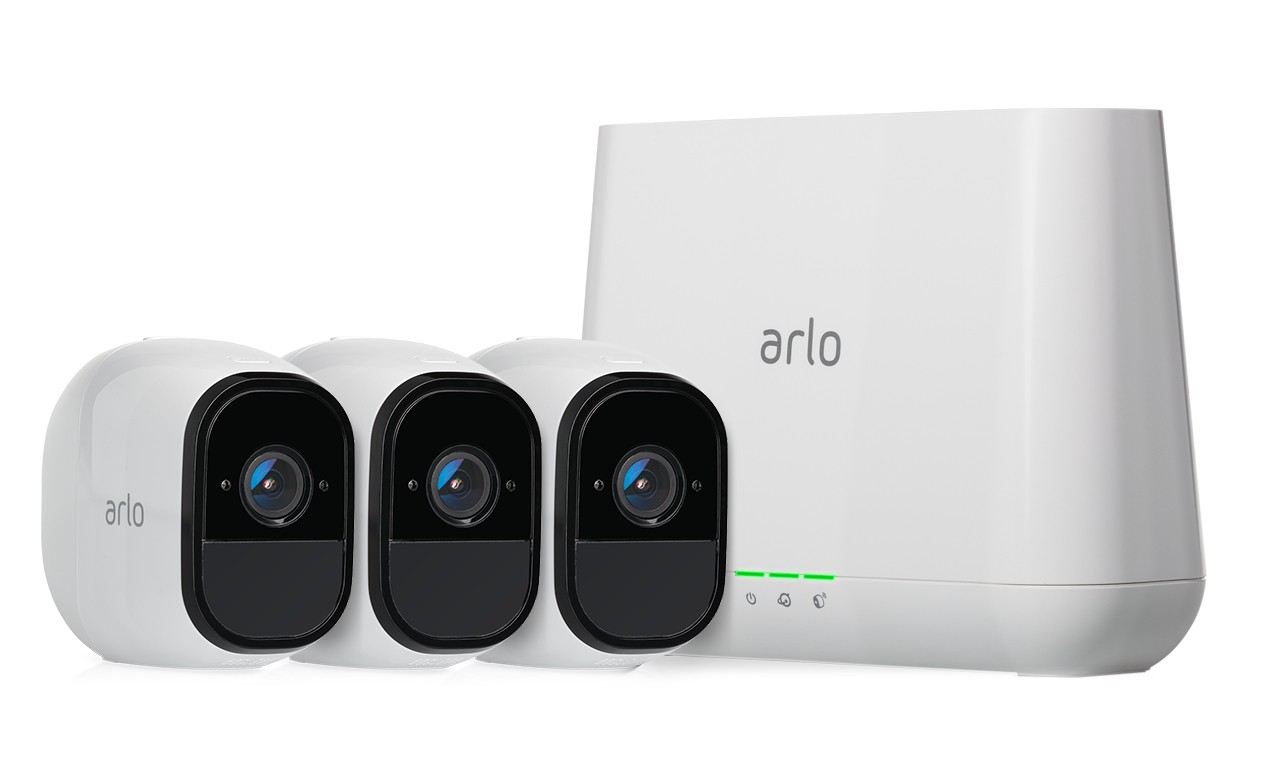 Apart from the all-weather cameras which support a 130 degree field of view, the kit comes with a base station that connects to your network through the router and communicates to your cameras through its own Wi-Fi. As this is a direct connection to your router, it ensures full bandwidth so that your video recordings are stored without any interruptions and you get a smoother connection when accessing the system remotely.
Another feature of this system is that the base station comes with an in-built 100-plus decibel siren which further acts as a deterrent and is quite loud. As the cameras support 1080p, the video quality of the Netgear Arlo Pro 2 is quite clear and vibrant during the day and the night vision works well which would easily allow you to identify the individual if they triggered your system.
Although no optical zoom, the product does offer 8 x digital zoom. Also if the cameras are powered by the battery which comes fully charged, there is a slight delay in connecting and sometimes a slight pause with streaming which is dependent how far the cameras are away from the base station.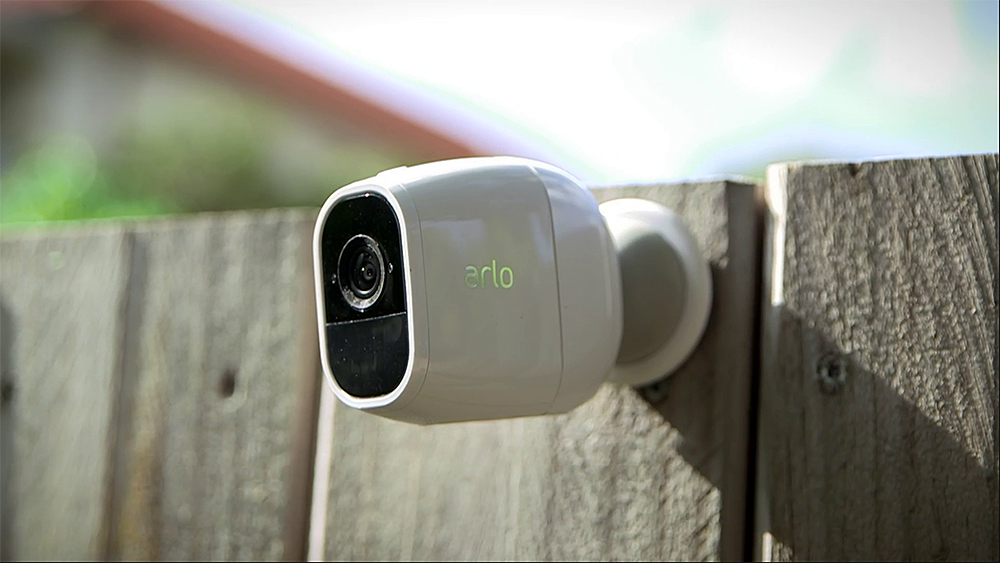 Audio is another important element with the cameras supporting 2-way audio which allows you to communicate to the person on the other end via your smartphone. With that said, the audio quality is very clear.
As mentioned, you can store videos online and the basic plan from Netgear is free 7-day cloud storage which is brilliant and Netgear should be commended on delivering such a holistic product for the consumer without additional cost. Additional plans are available such as storing up to 30 days of surveillance footage or even an entire year, however for most, 7-days of storage is ample which is like a dash-cam as the oldest footage slowly gets replaced.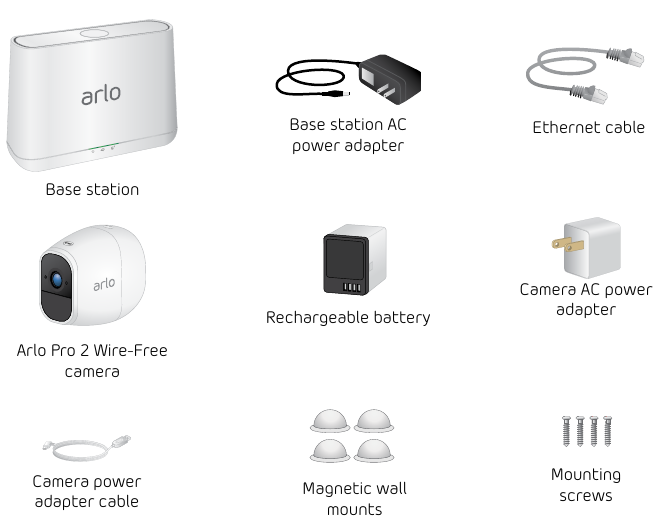 Out of the box, the first thing that we noticed is how professional the build-quality is of the product. The overall design of the Netgear Arlo Pro 2 feels very well-built and given the size of the cameras, they are even a tad inconspicuous. The base station also has two USB ports on it which allow you to connect external storage devices. Needless to say, Netgear ensure that the user has everything (e.g. wall mounting, manuals and online support) they need in setting up this product in your home or office.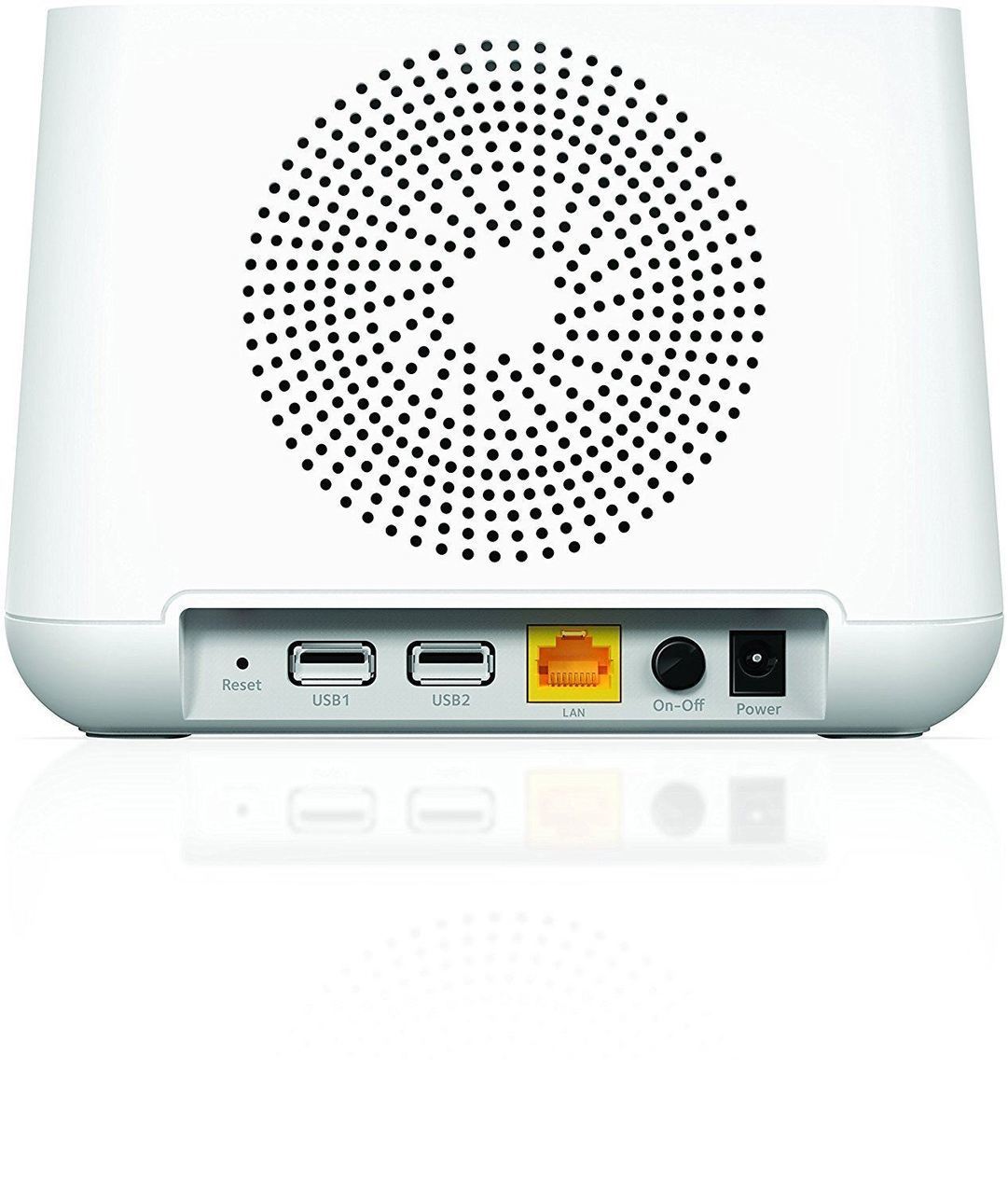 Now… as the cameras run on batteries, can you virtually set them up anywhere in your home like on a book case, on top of your fridge or behind a pot plant. However this is where things get even easier… the wall mounts are magnetic so once you have screwed them onto your plaster boards or even outside on bricks, you simply put the Arlo 2 onto the mounts with no additional setup needed courtesy of the power of magnets. This makes positioning them a breeze as finding that perfect angle is very easy. The only downside is that as they are magnets, you wouldn't want to position them in reaching height of others.
Unboxing Images
The installation process of the Netgear Arlo Pro 2 is a very straight forward process and the first step is to connect the base station to your router. The next step is to download the free Arlo app and once you have installed the battery into the Arlo Pro 2 Wire-Free camera, you then follow the wizard which prompts you to push the sync button on the base station and you're up in no time. For additional cameras, you just repeat the syncing process.
Furthermore, the accompanying Arlo app is easy to use and supports both Android and iOS. Each of your cameras can be given a name such as front door or garage which gives you icons for easy access to motion, audio and the battery level of each camera. I really love the library option as this is the place where you can access video footage
You can even tweak the power management options such as best battery life which may reduce video quality or optimised that attempts to achieve a better balance. However the more detection(s) the camera makes or if you access it more via live steaming, it will drain the battery faster and even so, recharging is very simple that is done through the included charging cable.
Final Thoughts?
The Netgear Arlo Pro 2 is one of the best security systems around that offer users a wide assortment of configurations and more importantly, very easy setup and access from anywhere in the world. However where this shines from its competitors is that it does not require a hard-wired connection as the cameras can run off batteries (up to 6 months) which makes this product a very desirable system due to this fact.
Then you have 7 days of free cloud storage which is almost unheard in this day and age as most generally require a subscription or will give you a free trial. So if you're looking for a system with all the bells and whistles with some unparalleled quality, the Netgear Arlo Pro 2 is definitely for you. Just be aware that you pay for quality as this is no cheap overseas import from eBay!
Highly Recommended!