Collectibles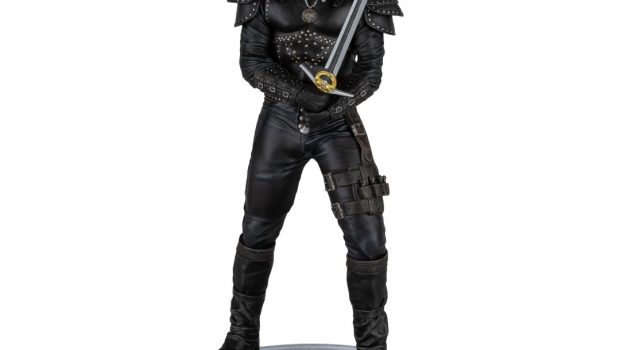 Published on July 27th, 2022 | by Andrew Bistak
NETFLIX'S 'THE WITCHER' RETURNS TO DARK HORSE WITH A LINE OF ALL NEW FIGURES FROM SEASON 2
Dark Horse Comics, in partnership with Netflix, are excited to announce the continuation to our high-end figure line based on the hit series The Witcher. These deluxe hand-painted plastic figures feature details as they are seen in Season 2. The three figures coming out from this line are the Ciri Figure, the Vesemir Figure, and the Geralt Figure.
Princess Cirilla, or Ciri, is now united with Geralt after hiding and running for her life from the Nilfgaardian forces. Ciri travels to Kaer Morhen with Geralt, where he and other Witchers will train her as she continues to uncover more about her mysterious powers.
Vesemir is the oldest and most experienced Witcher at Kaer Morhen, as well as mentor and father figure to Geralt and the other remaining Witchers. Vesemir also plays an important role in Ciri's training in what it means to be a Witcher.
Outfitted in his new armor, the start of season 2 sees Geralt now serving as warden of Princess Cirilla. She is his destiny, and he takes her to the Witchers' home of Kaer Morhen to protect and train her.
The Ciri Figure stands at 8.5'' tall, with the Vesemir Figure standing at 9.2" tall and the Geralt Figure standing at 9.5" tall. Each figure will contain their own display base that stands at 1" tall with a diameter of 6". The Netflix's The Witcher Season 2 Figures will retail for $59.99 and are available for purchase worldwide on February 2023.