PC Games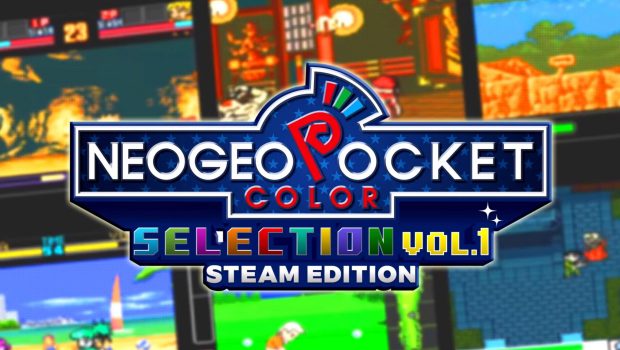 Published on October 28th, 2021 | by Boouya
Neo Geo Pocket Color Selection V1 (Steam)
Over the past couple months SNK have been releasing a small back catalogue of their old handheld games. Now they have decided to release these games in a bundle as the Neo Geo Pocket Color Selection Volume 1.

Included in this selection are 10 of the most popular releases across multiple genres from Sports to Fighting games. All games included also come with options for Color or BW mode. A full scan of the original manual and a 3D model of the original plastic case.

Games released in this selection are as follows;

SNK Gal's Fighter
Samurai Shodown 2
King of Fighters 2
The Last Blade: Beyond the Destiny
Fatal Fury First Contact
Metal Slug 1st Mission
Metal Slug 2nd Mission
Dark Arms: Beast Buster 1999
Crush Roller
Big Tournament Golf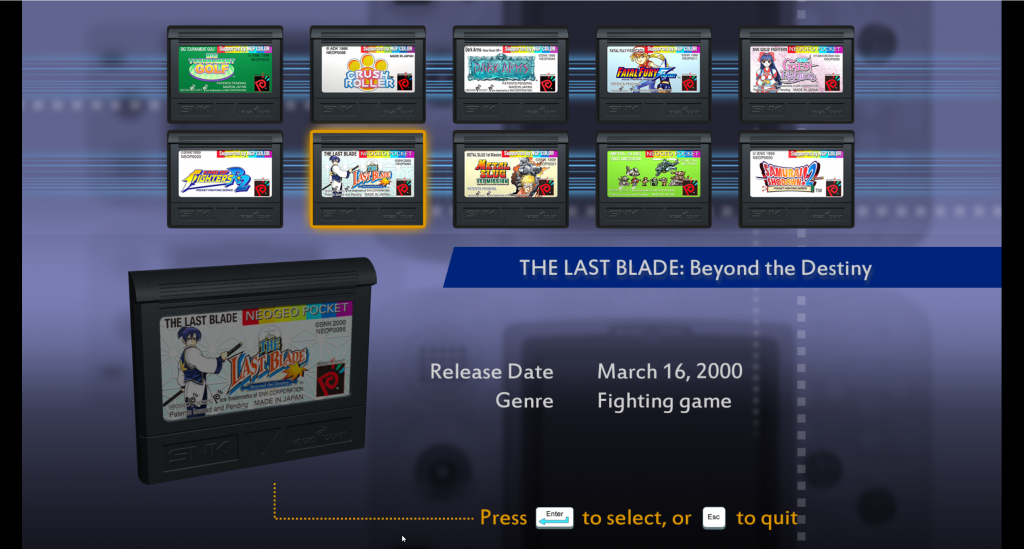 As you can see there are some big name SNK game series included!
One game I was surprised by was Big Tournament Golf, as I am not really a massive Golf Game fan bar the two Hot Shot Golf games on the PS1. I was expecting something too ambitious that would end up crippling the system. Low and behold this is probably the hidden gem in this collection and also weirdly the game that I sunk the most amount of time into whilst reviewing this collection.

Now going back to the points I made earlier, along with being able to play these games, you will also get a 3D render of the original Box which you are able to rotate, zoom and open. Whilst not necessary for playing the game adding these features does help justify the price.
Along with that you get full scans of the original manual, this is especially useful in the fighting games as most SNK manuals come with a section that shows you how to accomplish the combo moves and any other tips and tricks. Also as someone who collects Retro games one of the hardest things to find are complete in box games so having these features in the game, allows collectors to enjoy CIB without having to fork-out the extortionate scammer prices on places like eBay.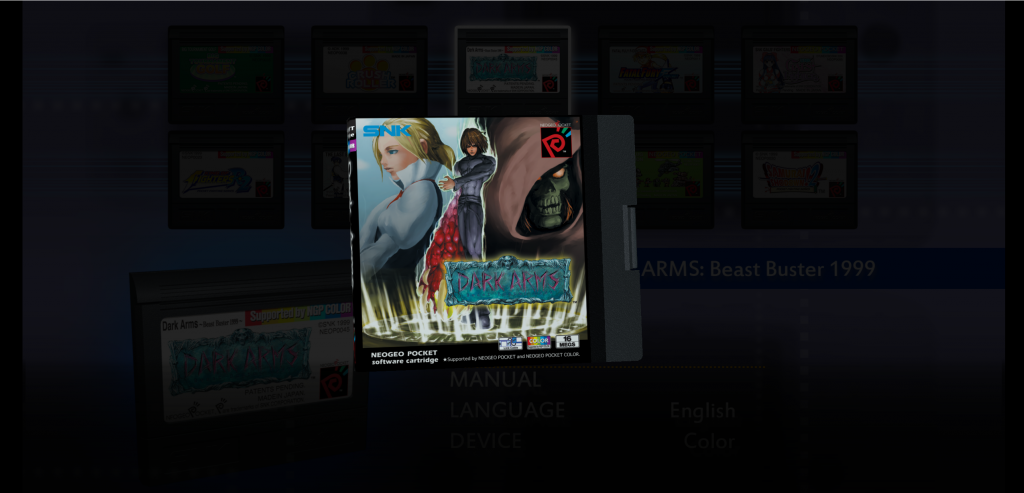 Once you have picked what game you would like to play, you are given the option of playing with the original Color mode, New Color mode or Neo Geo Pocket Black and White. Also selectable are the Background model of the Neo Geo Pocket Color.

For this review I played the Steam release both with a controller (Wired Xbox 360) and with the keyboard,both were simple and required no extra setup other than checking the controller layout. Whilst playable with the keyboard I found the fighting games in particular harder to play with that then when using a controller.

Final Thoughts?
Overall this collection does add some value and for a very niche system it makes it accessible to more people who may have missed out on the original release. At £29.99 though I feel that for 10 games this is a bit much and a price around the £15-20 mark would be more the price point I would give it especially as this is the Steam digital release.