Games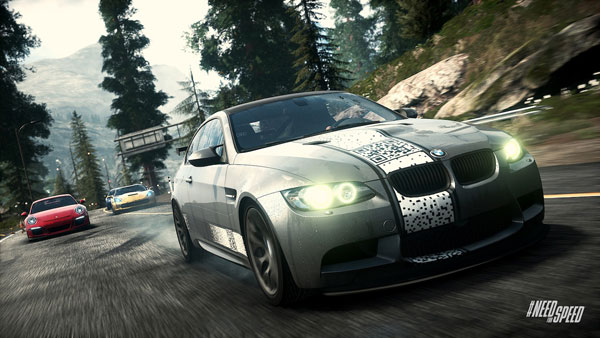 Published on February 19th, 2014 | by admin
Need For Speed Rivals DLC
Some of the World's Finest Automobiles from Ferrari, Jaguar, Lamborghini and the Upcoming Need for Speed Movie are Coming Soon to a Race Near You 
Today, Electronic Arts and Ghost Games unveiled a fresh new lineup of cars for Need for Speed Rivals. Starting today and throughout the next four weeks, fans will be able to add some incredible new cars to their hideouts or command posts. There's never been a better time to revisit the intense rivalries, thrilling races and chases in Redview County.
Starting today there are new cars from Ferrari and Jaguar. The Ferrari Pack features the anniversary editions of the F40 1987 and F50 1995 models – at the time when both were released, they were each the fastest, most powerful, and most expensive car that Ferrari sold to the public. The Jaguar Pack includes the XJ220 and the Jaguar C-X75 Prototype – the hybrid-electric two-seater was named in honor of Jaguar's 75th Anniversary.
But these aren't the only new cars that will be hitting the streets of Redview County in the coming weeks. Fans will soon learn more about the upcoming Lamborghini Pack, featuring the limited edition of the Lamborghini Gallardo LP 570-4 Super Trofeo, and the Need for Speed Movie Pack, which will feature cars from the upcoming blockbuster movie, including the Lamborghini Sesto Elemento, the GTA Spano, and the Mercedes-Benz McLaren SLR 722.
All of these cars will be available for digital purchase for the PlayStation 4, Xbox One, PlayStation 3 and Xbox 360 home entertainment consoles, and available for download on Origin for PC. Packs are sold separately for both Racers and Cops, or together in Complete Packs*.
Need for Speed Rivals glorifies the street's ultimate rivalry, daring gamers to cross the line as either a cop or racer with two distinct career experiences, each coming with their set of high-stakes challenges, rewards, pursuit tech and cars. Winner of the Game Critics Award for "Best Racing Game" at E3 2013 and named "Best Racing Game of 2013" by Game Informer, Hardcore Gamer and PlayStation Universe, Need for Speed Rivals won over fans with its innovative new take in online gameplay for the racing genre – AllDrive. AllDrive destroys the line between single player, co-op and multiplayer, creating one racing world where your races and chases can collide at any time.