PS4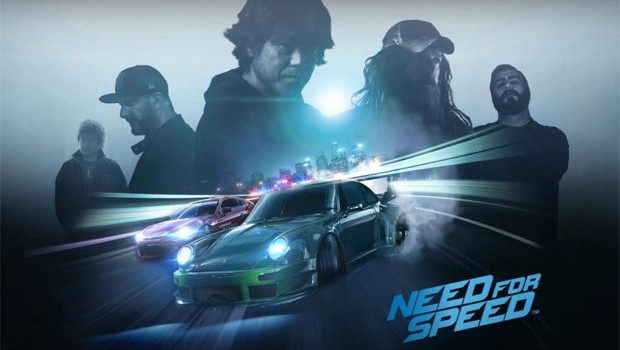 Published on November 15th, 2015 | by Tony Smith
Need for Speed PS4 Review
Summary: Need for Speed on the PS4 goes backs to basics and delivers a sturdy racing game on this console
Need for Speed goes back to basics as gamers are taken into the fictitious city of Ventura Bay as you start as a humble street racer and attempt to make a name for yourself with high-powered performance cars. Joining a crew of likeminded street racers, you soon hit the streets as you attempt to outrace and outwit your opponents in order to continue customising your "street legal" car and become number one.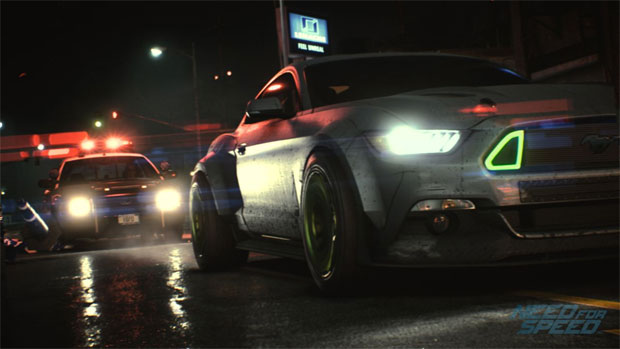 Key Features
• Five Ways to Play: Need for Speed returns with Five Ways to Play – Speed, Style, Build, Crew and Outlaw, enabling you to earn reputation and ultimately win your way. Combine all five to create that perfect Need for Speed moment; driving insanely fast, sliding through a corner in your customized ride alongside your friends, whilst being chased by the cops.
• Rich Authentic Customization: Build a car that reflects your character through extensive visual and performance customization. With hand-picked iconic cars, the hottest authentic after-market brands, performance tuning, and personalized handling. Set up your ride and hit the streets.
• Narrative: Five distinctive overlapping stories each inspired by a real world icon. Every choice, every second, every minute propels your playing experience on your journey to become the ultimate icon.
• West Coast Urban Setting: From dusk till dawn, discover an open world of urban car culture you never knew existed. Our stunning new world that combines the power of the new consoles and a supercharged game engine in Frostbite™, to deliver a rich open world environment with roughly twice the drivable roads of Need for Speed Rivals.
So while you race around the streets of Ventura Bay, you are awarded reputation points that basically "levels" you up plus you are awarded in-game cash that gives you the option to upgrade your cars while you drift, race and perform some spectacular combos as you avoid the police and try to be the best damn street racer there is. In-game modes include traditional races to point based activities like drifting and point to point time trials which gives the player some decent variety.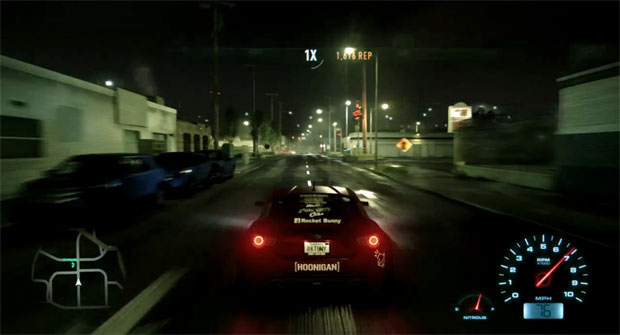 To complement the racing, Need for Speed boast some amusing and sometimes highly cheesy full motion video of actors playing these racers. Funny enough, this is filmed from the perspective of the player as these guys add an element of story and entertainment to the driving mechanics of the game. However I found some of the full motion video a little disjointed and at times quite embarrassing because of the over acting that reminded me of those old Wing Commander games. Nonetheless, it's a little different and ironically works.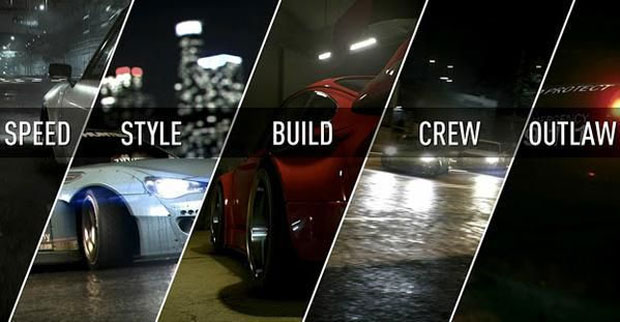 As you attempt to build your reputation, the full motion video also assists the players with missions and other feats that they must complete while they drive through Ventura Bay. These are also broken into different elements that include speed, style, crew, build and outlaw which does give the player some nice motivation to complete these challenges because of how good the gaming mechanics are.
The game also contains some of the best drift mechanics to date that felt quite natural and easy to control opposed to its competitors. There's even nitro for those high-performance boosts! Add in around 50 or so cars to customise and the game really give the player some motivation to customise and "level" up their cars. The incorporation of sliders to tweak your cars really opens up the title for newcomers and add in some great decals and the game gives you a sense of ownership as well.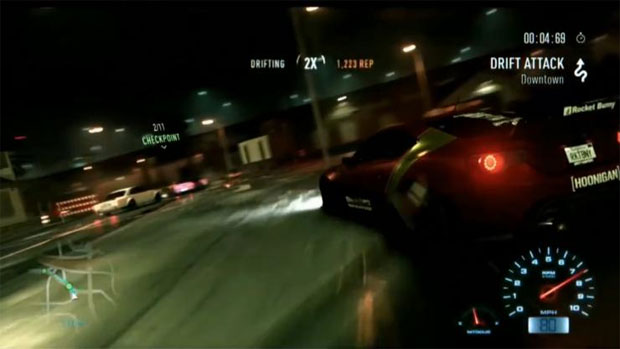 The controls are also well mapped on the PS4 DualShock Controller and while you race on the streets and perform some spectacular drifts, everything just feels right. Customising your car is another highlight of the game and even though Need for Speed is an arcade racer, tweaking the car really gives the player some great bonuses to beat the challenges and your opponents. Need for Speed does boast an online mode but the strange aspect about the title is that the game is always online which means you will see other players in your game and vice versa. All in all, it's a sturdy racing game that delivers gamers back to the basics which lots of challenges and races to engage in.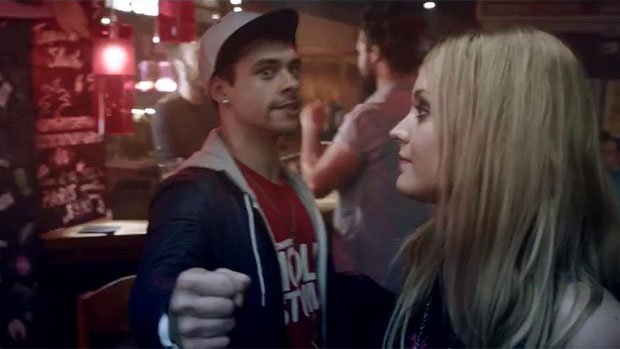 Graphics/Audio
Graphically Need for Speed is a gorgeous looking game on the PlayStation 4 and as the game is all about night racing, the developers have added some truly realistic effects from weather, puddles, lighting and some spectacular crashes. The gaming environment is quite detailed which really makes this city look like Los Angeles which I'm sure Ventura Bay is based on.
There's also a real sense of speed in the title as you race along the streets but the highlight are the cars themselves that at times look like real vehicles. However there are some frame rate issues on the PlayStation 4 that thankfully doesn't occur all the time. The full motion video looks good as well and definitely borders on Blu-ray quality. Audio is equally as good, particularly the sound effects of the car and the city itself. The soundtrack is great and the voice acting although clichéd and over the top, somehow suits the title in a very obscure way.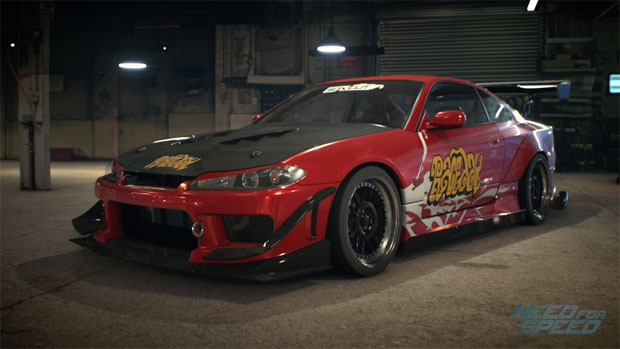 Final Thoughts?
Who would have thought that Need for Speed is still going strong after two decades and given the last few instalments of this franchise, it's good to see the game go back to basics without the over the top arcade experience which the series has become.
The game also gives the player some unparalleled freedom as you race around Ventura Bay with your crew, building that reputation of yours in order to become the best street racer there is. Overall, it's a very sturdy gaming engine with some beautiful graphics that is hampered (slightly) by its clichéd acting thanks to the full motion videos. Nonetheless, it will give you the speed, the Need for Speed!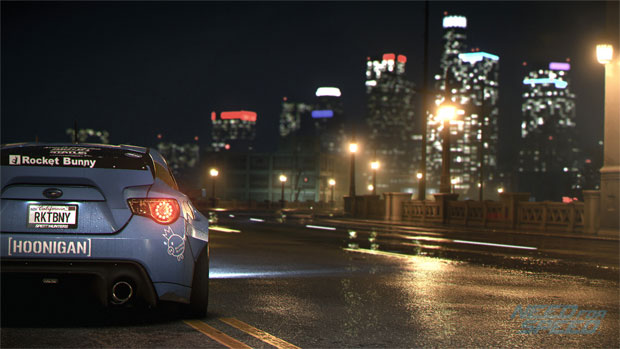 Game Details
Primary Format – Games – Playstation 4
Game Genre – Racing
Rating – M
Game Developer – Ghost Games
Game Publisher – Electronic Arts