Games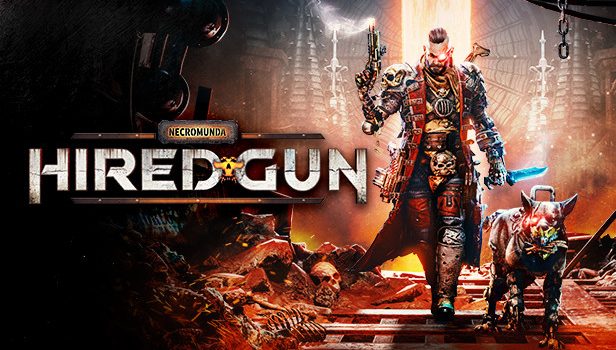 Published on April 21st, 2021 | by Alex Novus
Necromunda: Hired Gun – Enter the Hive Trailer
StreumOn Studio's fast-paced FPS, Necromunda: Hired Gun, hits PC and consoles on June 1. The gritty, violent city of Necromunda awaits, a place where anything goes – for the right price. As a bounty hunter in this utopia of violence, it's good to get to know everyone – be it for new contracts or knowing best who is likely to stab you in the back.
Introduce yourself at Martyr's End, the hub of all the action, contracts, and factions in your little corner of Necromunda. There you'll meet everyone from Kal Jericho, the infamous bounty hunter who saved your life, to the local barmaid, who will keep you well stocked with information and liquor supplements. It's also where you gear up, upgrade your bionic augments, customise your character, and decide on your next contract. Even your Mastiff knows where to find treats in this place!
Necromunda: Hired Gun is available for pre-order now on PlayStation 5, Xbox Series X|S, PlayStation 4, Xbox One, and PC. All pre-orders receive the Hunter's Bounty pack, unique cosmetics for your knife, stub gun, and outfit. Each has a Guilder theme, with a blue paint job and hard metallic coating. A new dog chew toy is included too, giving your best boy the extra incentive to chase down his targets.
Necromunda: Hired Gun arrives June 1st, 2021 on PlayStation 5, Xbox Series X|S, PlayStation 4, Xbox One, and PC. Physical copies will release June 30th. Pre-order now and claim your bonuses!