Collectibles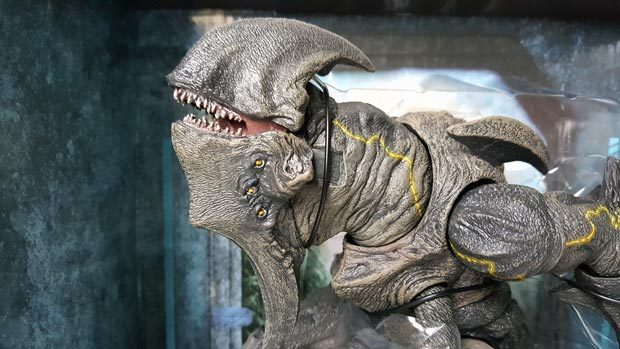 Published on June 19th, 2016 | by Andrew Bistak
NECA Pacific Rim Kaiju Mutavorew Review
Summary: The Pacific Rim Kaiju Mutavore action figure from NECA is a true work of art!
Back in 2013, Warner Bros and Legendary Pictures released a film based on the mythology behind Godzilla which revolved around the Kaiju which is Japanese for 'strange creatures'. However unlike Godzilla, this film help cement itself in West, opposed to the relatively passive Hollywood Godzilla films. It also helped that it was a sci-fi blockbuster.
In the film, these creatures waged war on mankind and in order to combat this threat from the deep, we created giant robots called Jaegers which required two humans to pilot these mechanical beasts. The movie was also directed by Guillermo del Toro who took this premise to the next level and due to the success of the first film, a sequel is in the works.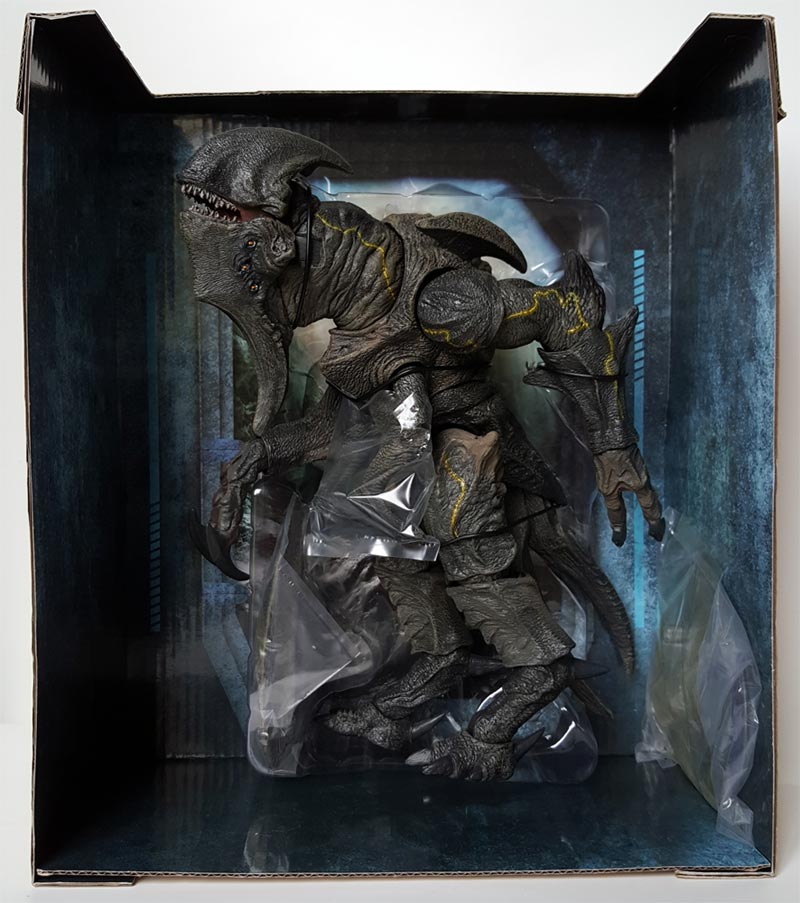 So if you're still looking for your Pacific Rim fix, NECA have released a handful of awesome figures from the film that include Kaiju Mutavore (reviewed), Ultimate Striker Eureka, Ultimate Gipsy Danger and the 'Deluxe Hardship' which are all highly detailed with various points of articulation. Some even have LED's that light-up!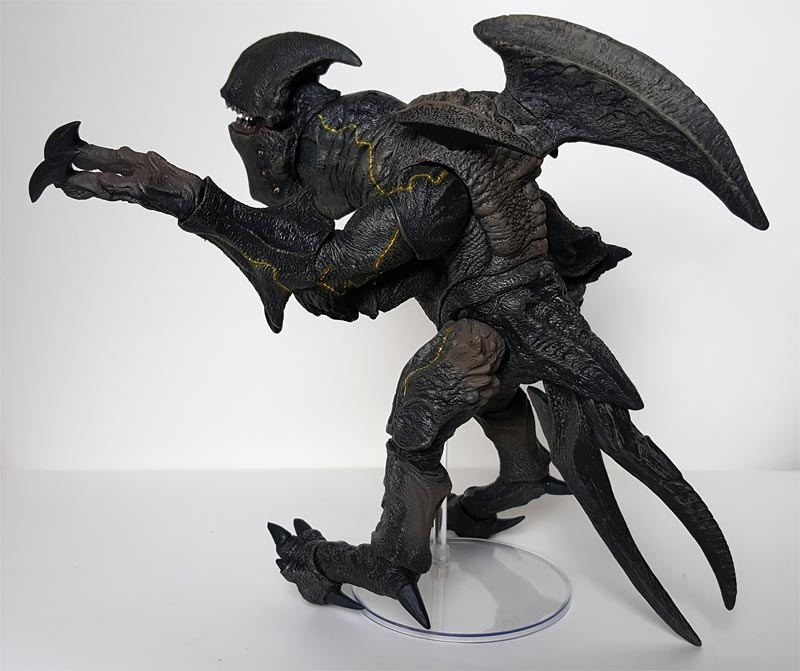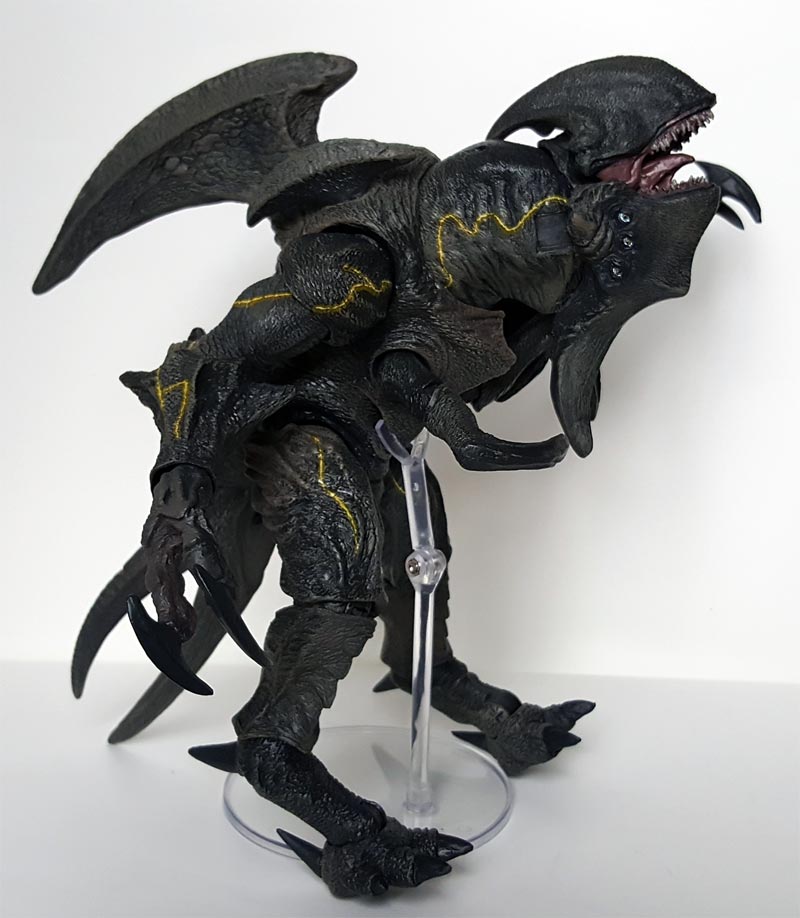 In terms of packaging, this Pacific Rim figure from NECA is also quite well packed in a thick cardboard box with a display window, however as the God of Action Figures intended, all figures should be taken out of their boxes in order to be played, displayed or both.
So out of the box, the first thing that I noticed about Mutavore is how heavy this articulated action figure is. It's crazily heavy for a figure! Then you have the great attention to detail from its moving mouth to its 'sharp' teeth and its realistic skin texture that looks identical to its movie counterpart. Given that, some installation of Mutavore is required in order to install its back fin which simply slots in. In terms of detail, the head is definitely the highlight, particularly its jaws that looks quite nefarious and its claws, not to mention the mandibles.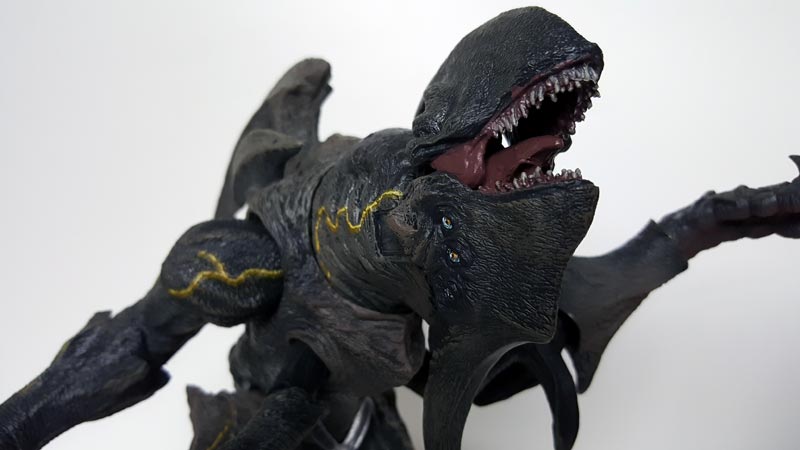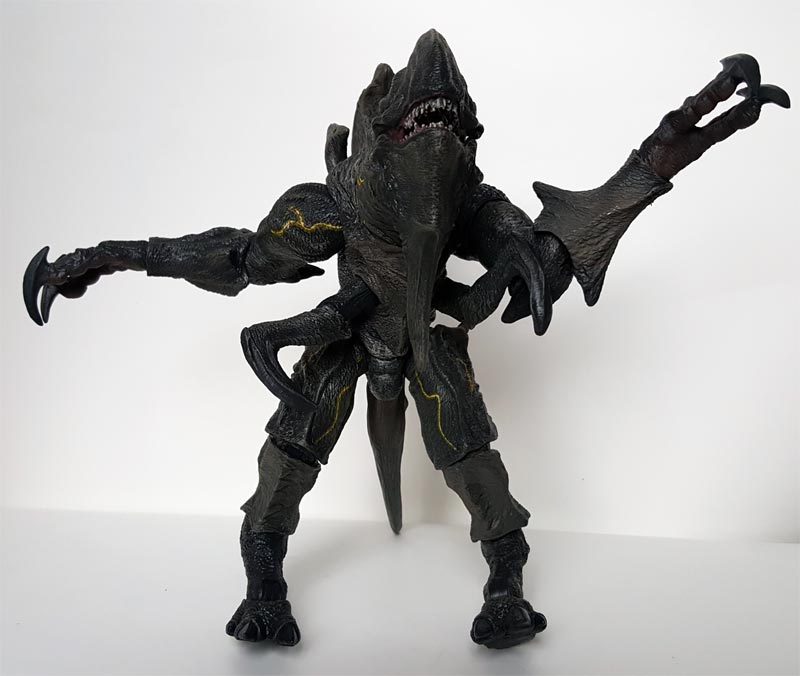 Given the weight of the figure, it does stand on its own quite well, however NECA have included a display stand for it which has a chevron to allow the figure to rest on it. This is a great feature from NECA because as we all know, even when you think an action figure is standing, sometimes they do fall and with the stand, it should prevent this.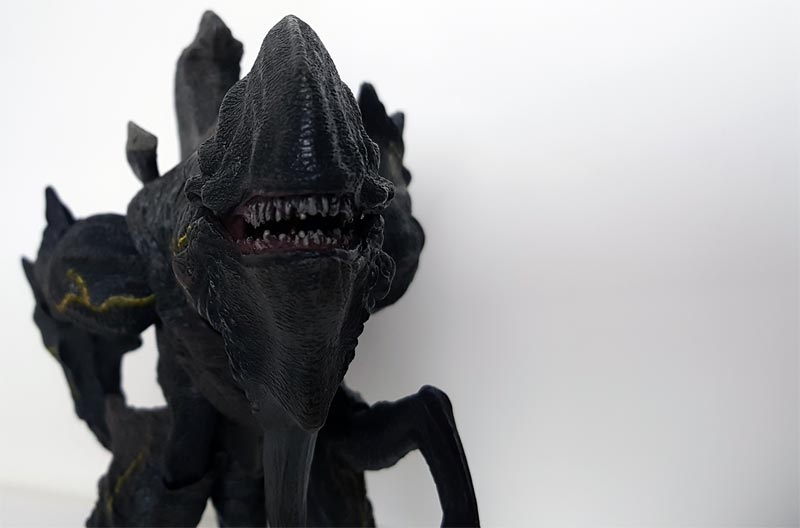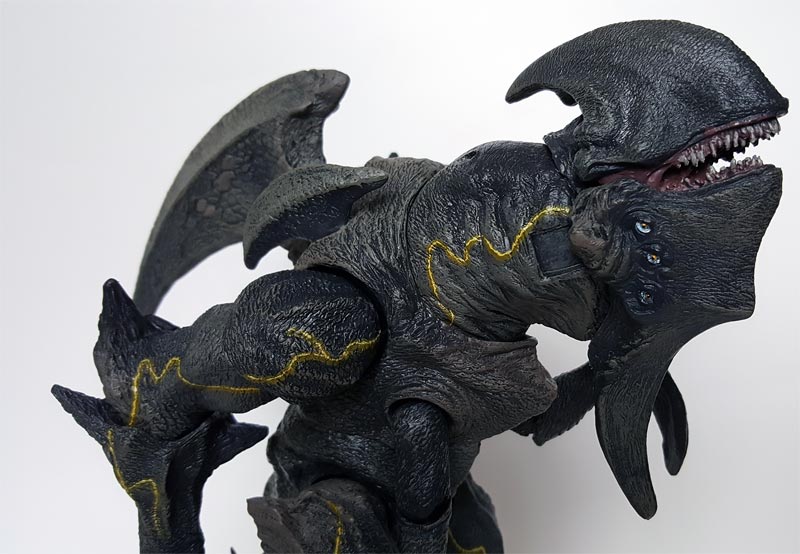 However my favourite aspect about this figure is its size that measures around 20cm in length and 22cm in height… it's a true action figure behemoth and the articulation in its arms allows you to position Mutavore in a variety of menacing ways.  The neck, jaws claws, legs and feet also boast articulation and given its weight, the tale of this creature helps balance its standing. However by using the display stand, it puts Mutavore in a running position with his feet firming on the ground.
Final Thoughts?
NECA have once again successfully created a movie accurate and articulate action figure that mirrors its CGI movie counterpart from the film Pacific Rim. Watch out Jaegers because Mutavore is here.
Highly Recommended!
Pacific Rim Kaiju Mutavore Gallery