Collectibles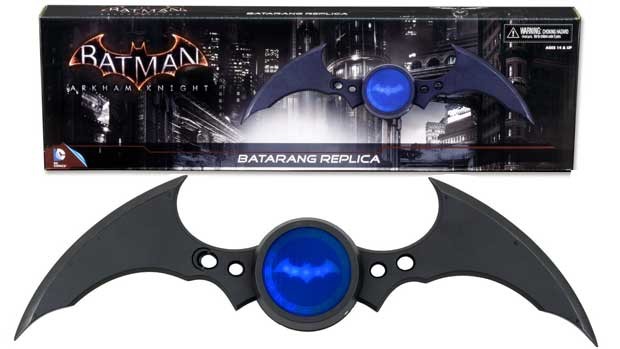 Published on July 30th, 2015 | by Edwin Millheim
NECA Batman Arkham Knight Batarang Replica Review
Summary: NECA scores high with this incredible must have prop!
The Batman Arkham Knight Batarang Replica is a Gamestop exclusive from NECA that is an incredible looking prop with plenty of interesting actions. Not just a static prop mind you, but a really cool replica that any Batman fan will want to get their hands on.
This is also a licensed prop right from the latest and final chapter in the Batman Arkham series of games, Batman Arkham Knight and our review can be found here. This beautiful looking prop is made of ABS plastic and was created from the actual digital files used in the making of the game, Batman Arkham Knight which is quite impressive and also has the blessing of DC Comics, the custodians of the character.
In terms of design and accuracy, this is authentic and as detailed as any collector would want and really makes you channel your inner "Be the Batman". It can be folded and has a spring loaded action where it flips open with a press of a cool recessed button that blends into the design of the prop. I'm sure even Bruce Wayne (aka Batman) and his gadget man Lucius Fox would be impressed at the versatility of this item. So when open, it measure 13 inches across and is ready for action!

Furthermore, the Batarang comes with two interchangeable face-plates, a regular one and one that has a very cool LED feature that simulates the lighting effect of the remote control Batarang from the game. Changing out the face plate is simple enough, though word of caution… there is some form of grease between the front and back plate that is already attached to this product which is shipped this way. So don't get this all over you or on your nifty new prop.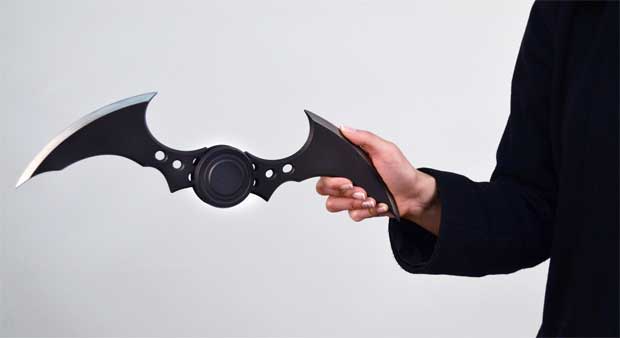 So while holding this prop may make you feel like Batman and it's sturdy enough but I would not tempt fate (not Doctor Fate) by throwing it because after all it is a prop. Also, the edges while not actually sharp, do end in some points that with enough force could cause injury if someone uses the prop in an irresponsible manner. So yes, it's tempting to be Batman but this prop should be displayed in all its glory and then shown to your friends and family for its coolness factor.
As a display piece, while it does not come with any kind of stand, once the face plate is changed out, it does stand up pretty well in the open position for an awesome addition to any ones proud display of film and game props.

Cosplayers will also find this to be a pretty sweet addition to any of their Bat characters they are emulating for cosplay gatherings like San Diego Comic-con or Supanova. With that said, we should definitely give kudos to NECA who always create spectacular products and once again seem to have really hit the home run in everything to do with the Batman Arkham Knight Batarang Replica.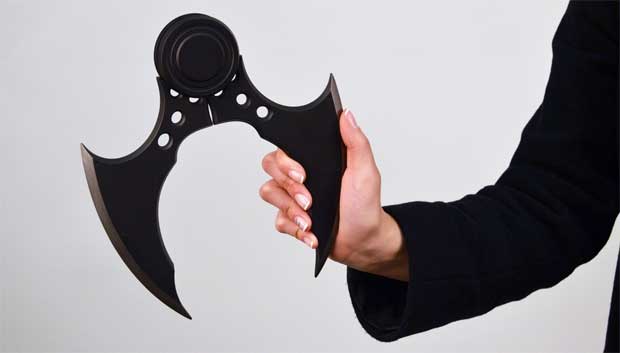 The Final Thought
From the design to the weighty feel in your hand and the authentic looking spring loaded action of the prop plus the LED lighting, it's like the Dark Knight himself left one of his gadgets untended and somehow it has made its way into your eager hands. The Batman Arkham Knight Batarang Replica from NECA is a must have item for any collector, fan of Batman or cosplayer.
Recommended!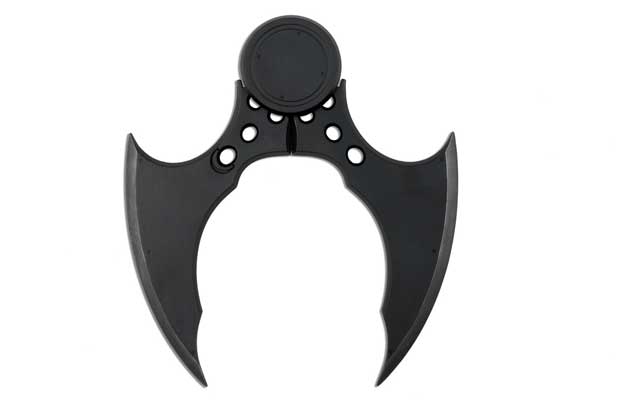 Product Details
Title: Batman Arkham Knight Prop Replica Batarang
Product: Gaming Replica
Company: NECA
Distributor: Gamestop
Price: $29.99USD
Release date: June 2015