Collectibles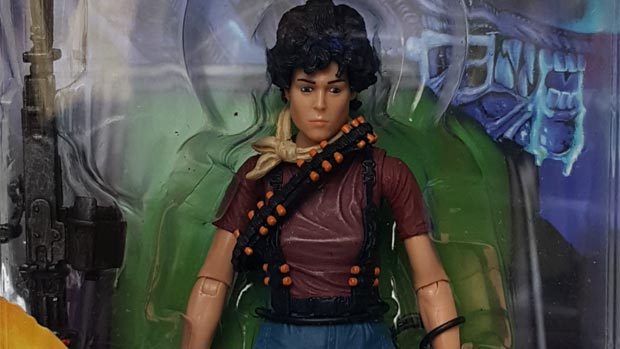 Published on June 19th, 2016 | by Andrew Bistak
NECA Aliens Space Marine Lt. Ripley Review
Summary: The Aliens Space Marine Lt. Ripley figure is a great item from NECA with some fantastic attention to detail!
Straight from NECA comes Space Marine Lt. Ripley (aka Ellen Louise Ripley) from their new range of Aliens action figures. This figure is based on the 1986 movie and bears an amazing likeness to the actor who played Ripley in the film, Sigourney Weaver. From her curly hair to facial features plus the outfit, this action figure makes the perfect accessory to any collector, particularly those who love the 1986 film.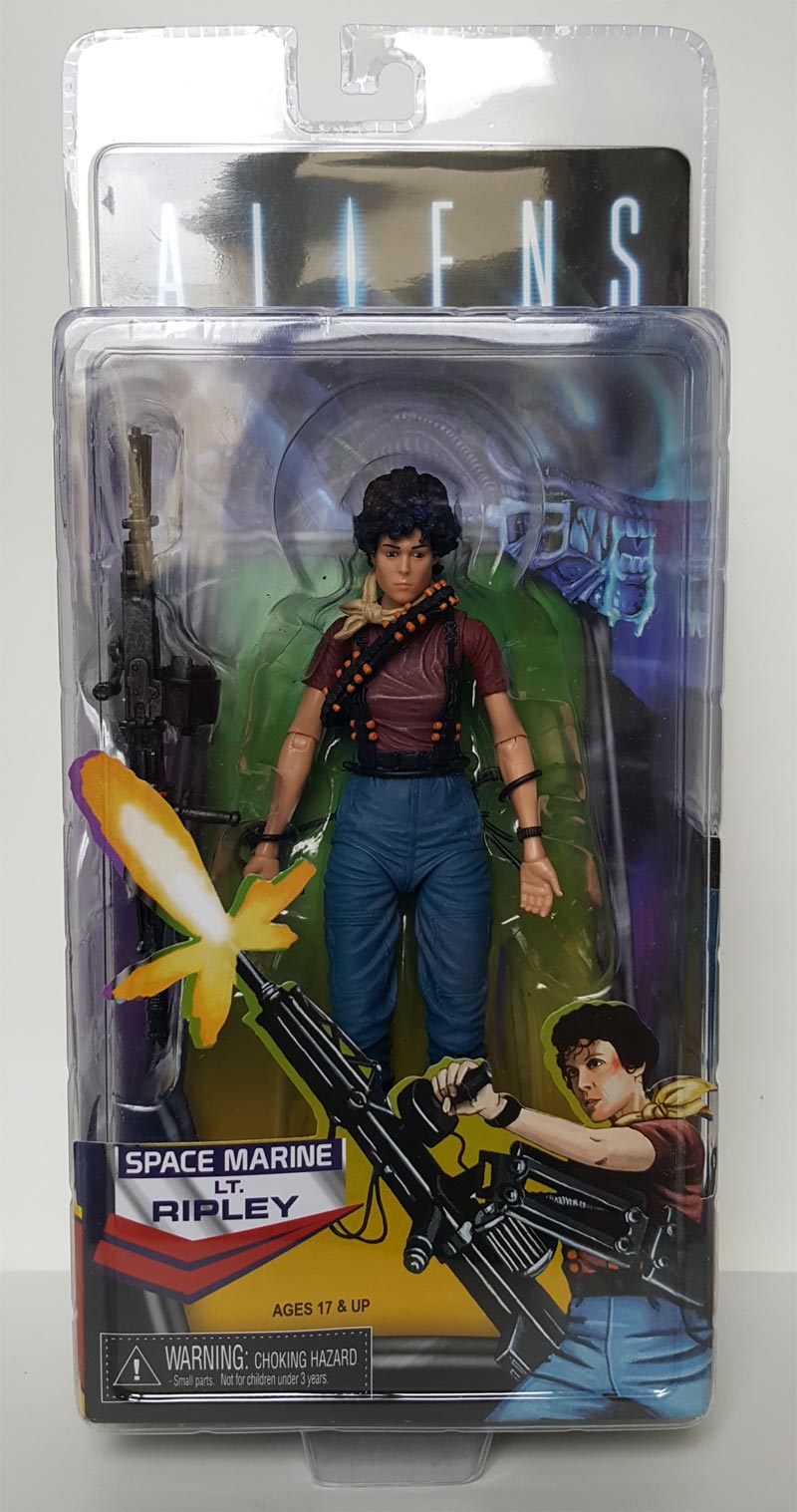 The figure is also well packed and comes in a colourful blister pack proudly boasting the Aliens wording at the top with a cool image of Ripley below holding a pulse rife below. On the back, there is a collectible bio that can be cut out and kept with the figure. This bio features information about the character that include her speciality, home planet, background and even a quote. It's these small things that NECA does really well and it also brought back fond memories of my childhood.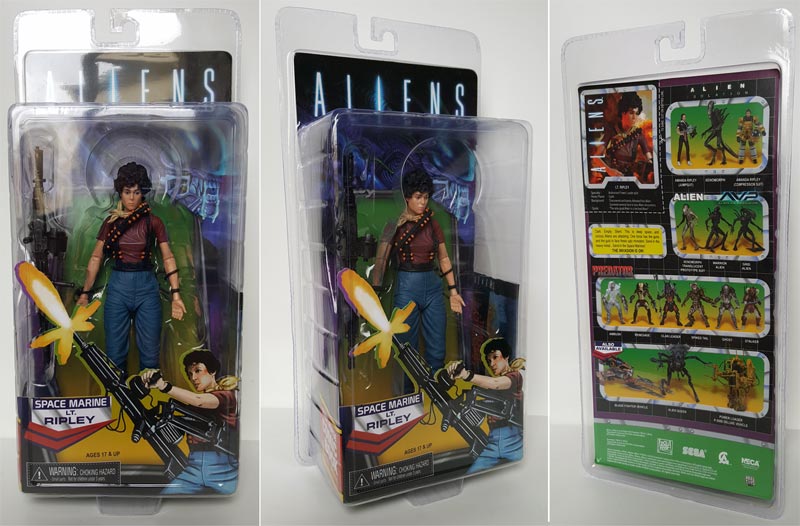 There's also some ads of similar sized figures from NECA that include Alien Isolation, Alien vs Predator 2, Predator plus other Aliens figurines. As a bonus, this figure comes with a mini-comic from Dark Horse entitled 'Ly. Ripley, Fireball' which showcases her battle with the Alien Queen in her Power Loader P-5000 Deluxe Vehicle… sold separately (sorry, had to be said). Like the figures in this collection, these comics are also part of the Alien Predator sets.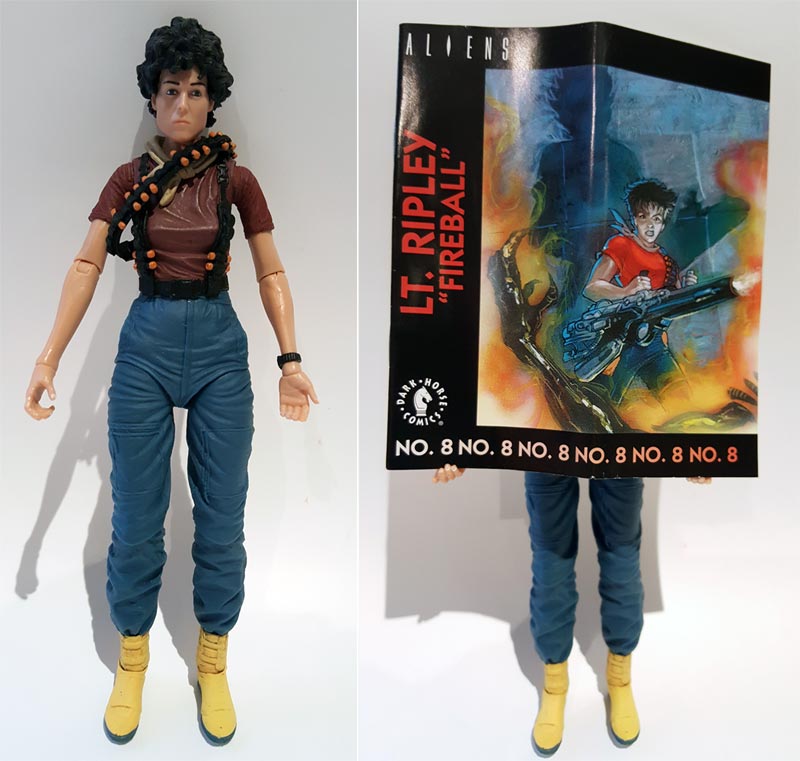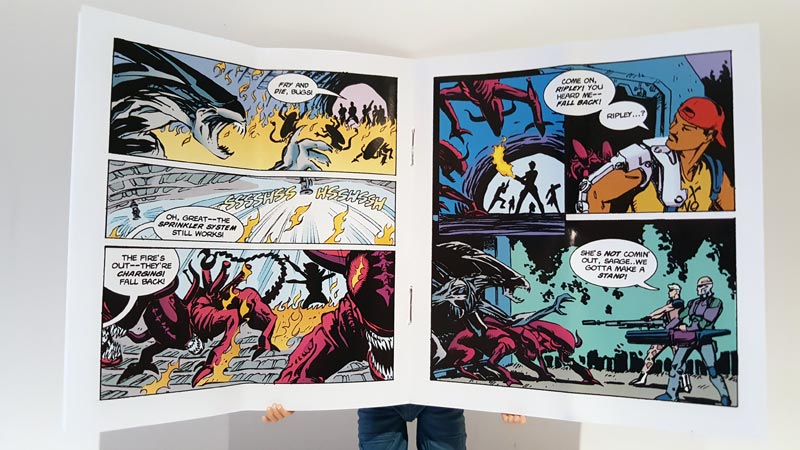 So straight out of the box, it's quite a detailed figure and measures at almost 18cm in height with articulation on the feet, knees, hip, hands, elbow, shoulders and head in order to get that perfect pose. However in order to get Space Marine Lt. Ripley to successfully stand, some readjusting is necessary, particularly when she is holding the deadly pulse rifle. Some reusable adhesive putty (e.g. Blu-Tak) doesn't go astray either.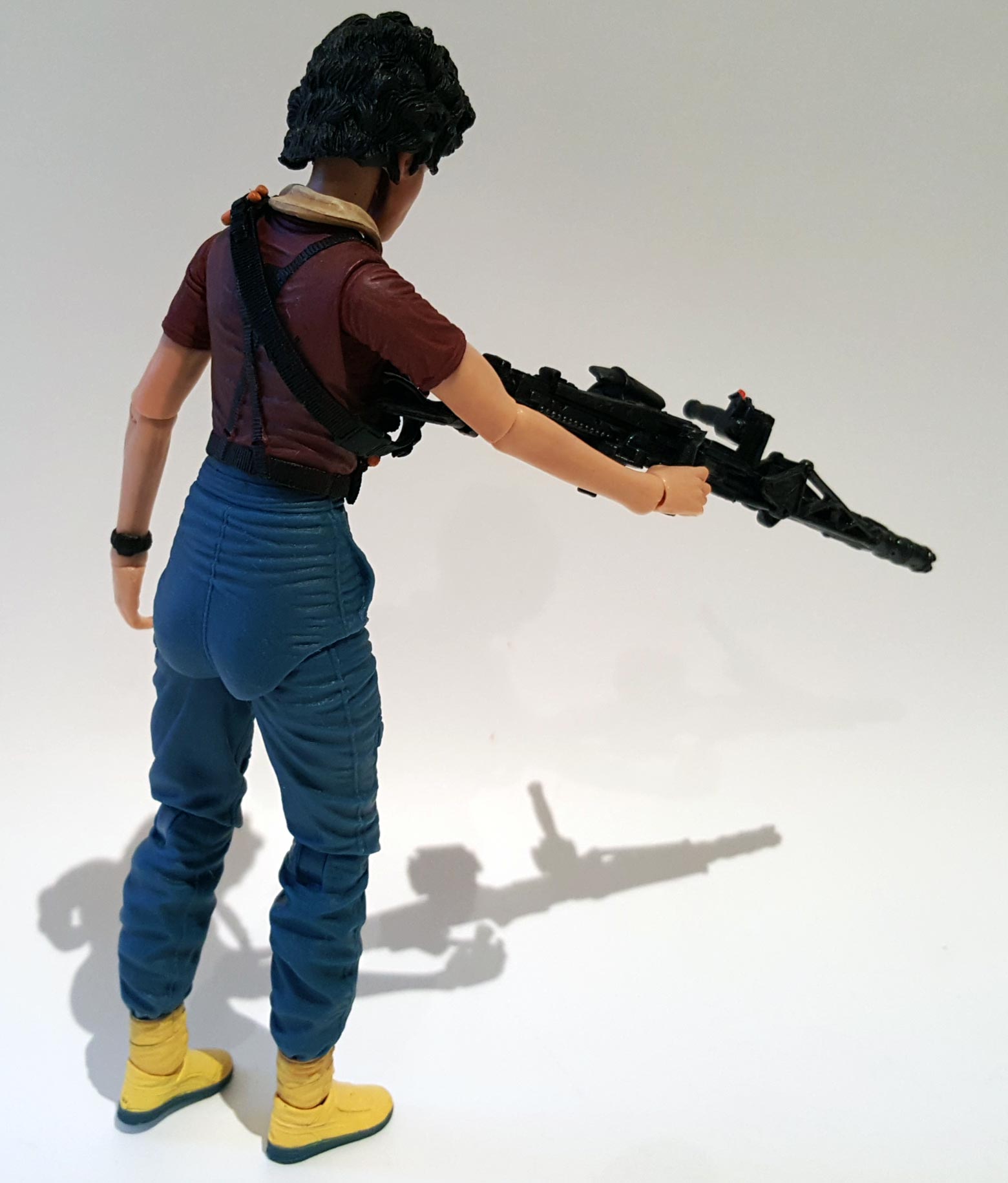 Another cool aspect about this figure is that there is a movable ammunition belt around her chest and a scarf which just adds to the overall detail of this Aliens inspired action figure. Furthermore, there's some excellent detail on her clothing to create additional textures like the seems of her suit and surprisingly, NECA have even added figure nails. Nonetheless, there is no mistaking that this figure is Lt. Ripley (Sigourney Weaver) from Aliens, even down to her determined face.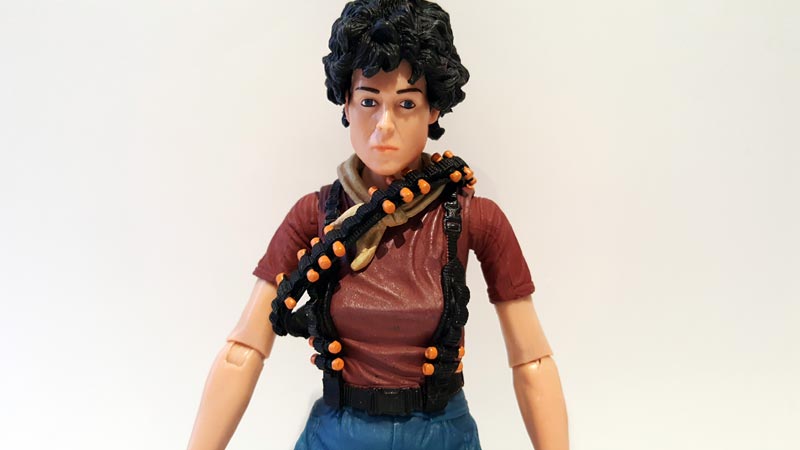 Final Thoughts?
If you're a fan of Aliens, then you really should check out this figure from NECA that comes in a great blister pack, a mini-comic plus a pulse rifle to allow Lt. Ripley take on the vile aliens or even go head to head with the deadly Predators. All in all, it's a well designed figure with realistic colours, great attention to detail and an almost flawless representation of Sigourney Weaver! The only slight drawback is getting her to stand at times but hey… this is generally an issue with most action figures.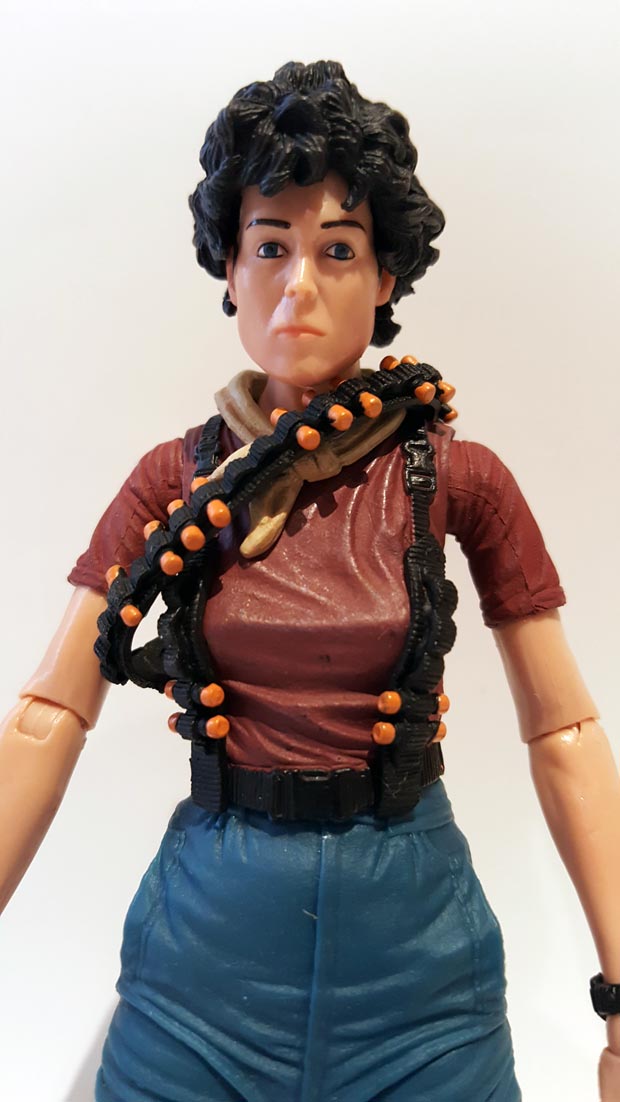 For more information, please visit necaonline.com