Games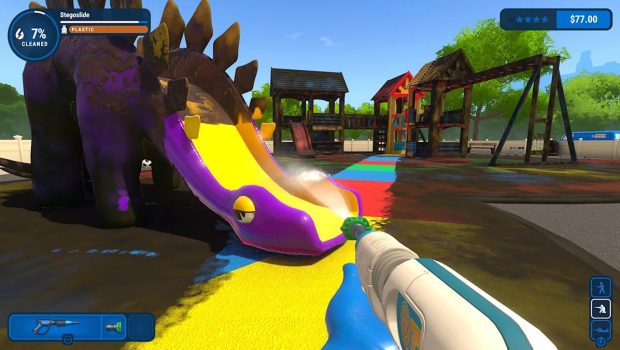 Published on June 15th, 2023 | by Adrian Gunning
NDREAMS REVEALS NEW TRAILERS FOR SYNAPSE, POWERWASH SIMULATOR VR AND LITTLE CITIES AT UPLOAD SHOWCASE
nDreams, the award-winning VR publisher, developer, and headline sponsor of the Upload VR Showcase, has given a deeper look at three of its upcoming VR titles at the event.
Action shooter Synapse for PS VR2, PowerWash Simulator VR, and relaxing city builder Little Cities for Meta Quest were all showcased with brand new gameplay trailers that provided further details and insight into what players can expect from this eclectic mix of VR titles in the months ahead.
The Synapse Gameplay Trailer provided a deeper dive into how players will be upgrading and evolving their arsenal and telekinetic abilities, as they fight deep into the mind of an enemy of the state this 4 July.  It also provided some additional narrative context to the game's setting, including insights into Peter Conrad (voiced by David Hayter) and Clara Sorensen's (voiced by Jennifer Hale) in-game dynamics.
The PowerWash Simulator VR Gameplay Trailer welcomed players to showcase their play style, from The Perfectionist to The Dirt Destroyer. PowerWash Simulator VR allows the player to express themselves any way they please, adding an extra layer of immersion and interactivity to busting dirt with the power of VR!
Finally, the Little Cities Sandbox Update Trailer focused on the heavily-requested Sandbox Update, the latest addition in the game's post launch roadmap. Arriving on 29 June, the Sandbox Update features the ability to craft islands from scratch! Fully customise (or randomise) your experience with a landscape editor, fresh Attractions, ruins, and lots more…
"We're thrilled to be the headline sponsor of this year's Upload VR Summer Showcase," said Patrick O'Luanaigh, CEO of nDreams. "The trio of unique titles we're showcasing today shows how spoiled for choice VR players are right now and we're proud to be driving the next generation of VR gaming across multiple platforms and genres."
Full details on each title can be found on their respective store links, Synapse, PowerWash VR and Little Cities.
Keep up to date with all future nDreams updates by following across social. You can also join the studio's official Discord server to connect with the team. You can also keep up to date with PowerWash Simulator VR on Twitter and Little Cities on Twitter.