Games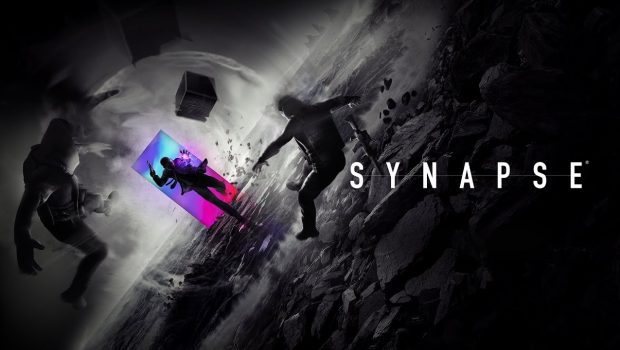 Published on July 5th, 2023 | by Adrian Gunning
nDREAMS' LANDMARK VR ACTION SHOOTER, SYNAPSE, IS OUT NOW – EXCLUSIVELY ON PLAYSTATION® VR2
Highly anticipated title stars David Hayter and Jennifer Hale, features visceral dual-wielding gameplay
Synapse, the eagerly awaited PlayStation® VR2 exclusive action shooter, is out now on the PlayStation™ Store.
The latest release from award-winning VR veterans, nDreams, Synapse combines visceral dual-wielding gameplay, a legendary voice cast and the power of the PlayStation VR2 to create a landmark VR experience.
"It's been incredibly rewarding to see people's excitement for Synapse grow from the moment we announced the game back in February," said James Shepherd, Head of nDreams Studio. "The team have produced a true showcase of what the PS VR2 is capable of, and I'm thrilled that PS VR2 owners can finally experience the spectacle of Synapse for themselves."
Synapse has received a slew of positive reviews ahead of its release, with the action-packed gameplay and intuitive use of the PS VR2's hardware features singled out for particular praise.
"…a pure power fantasy that epitomises everything great about virtual reality." – Eurogamer
"Synapse is a strong addition to PlayStation VR2's library that any FPS fan should buy." – UploadVR
"Synapse is a phenomenal VR game, bringing striking visuals, meaningful progression and true power fantasy together…an immediate must-buy for PS VR2 owners." – The Sixth Axis
"Synapse is an incredibly well-built VR action game for PS VR2, and a ridiculously easy game to recommend to any action or shooter fans…" – 6dofreviews
In Synapse, players must harness a lethal combination of surging telekinetic powers and deadly weaponry as they break into the mind of notorious enemy of the state, Colonel Peter Conrad (David Hayter). Guided by their Handler, Clara Sorensen (Jennifer Hale), players will need to fight through to the Colonel's subconscious and extract crucial intel that will put an end to his plans for mass destruction.
Synapse's innovative gameplay has been crafted to take full advantage of PlayStation® VR2's next-generation feature set with eye-tracking enhanced, motion-controlled telekinesis and adrenaline-fuelled gunplay that players can feel through the PlayStation® VR2's Sense™ controllers' haptic feedback and adaptive triggers.
For more information on Synapse, visit www.ndreams.com/games/synapse